U.S. offers condolence payments to families of civilians killed in Kabul air strike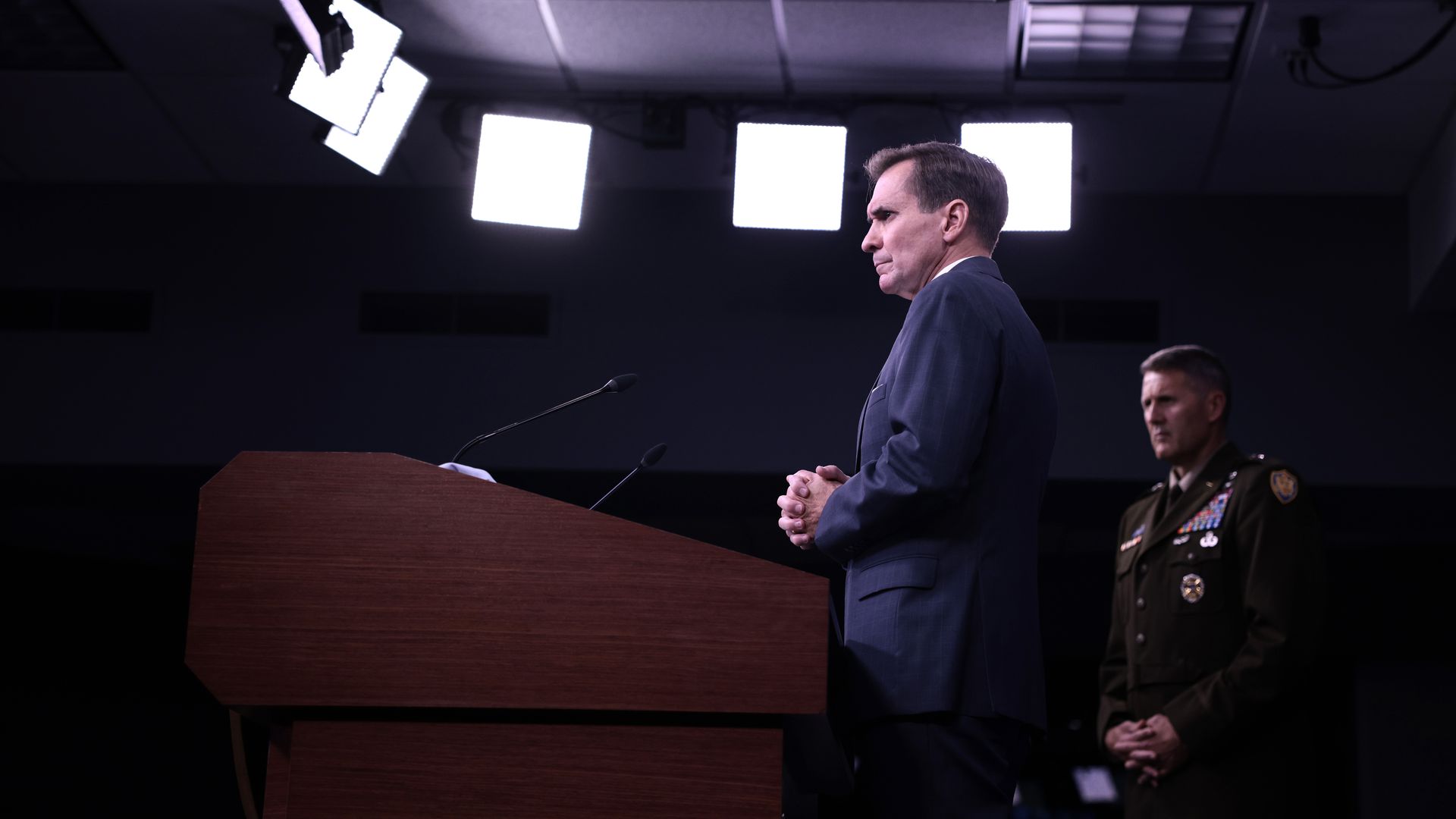 The Pentagon has offered unspecified payments as a condolence to the families of 10 Afghan civilians, including seven children, who were killed in an Aug. 29 U.S. drone strike in Kabul.
Why it matters: Though U.S. military officials initially said the drone strike targeted an Islamic State member, they later admitted that Zemari Ahmadi, an aid worker who was driving the car struck by the drone, was an innocent victim.
The statement comes weeks after surviving family members first spoke about the need for compensation and accountability, with some calling on the U.S. to help them safely leave Afghanistan.
Details: The U.S. offered the payments in a virtual meeting on Thursday between Colin Kahl, the undersecretary of defense for policy, and Steven Kwon, the founder and president of Nutrition & Education International, a nonprofit focused on women in children in Afghanistan that had employed Ahmadi before he was killed.
"Dr. Kahl noted that the strike was a tragic mistake and that Mr. Zemari Ahmadi and others who were killed were innocent victims who bore no blame and were not affiliated with ISIS-K or threats to U.S. forces," John Kirby, the Defense Department's chief spokesman, said in a statement released late Friday.
According to Kwon, Ahmadi's work with the aid group as an electrical engineer provided "care and lifesaving assistance for people facing high mortality rates in Afghanistan," Kirby said.
The meeting concluded without determining the condolence payments' specific amount. The issue will be a part of future discussions between U.S. officials and Kwon's organization, which is acting on behalf of the daily in Afghanistan.
Worth noting: The Pentagon also said it will work with the State Department to relocate surviving family members to the United States.
Go deeper