Texas superintendent apologizes after official's Holocaust comments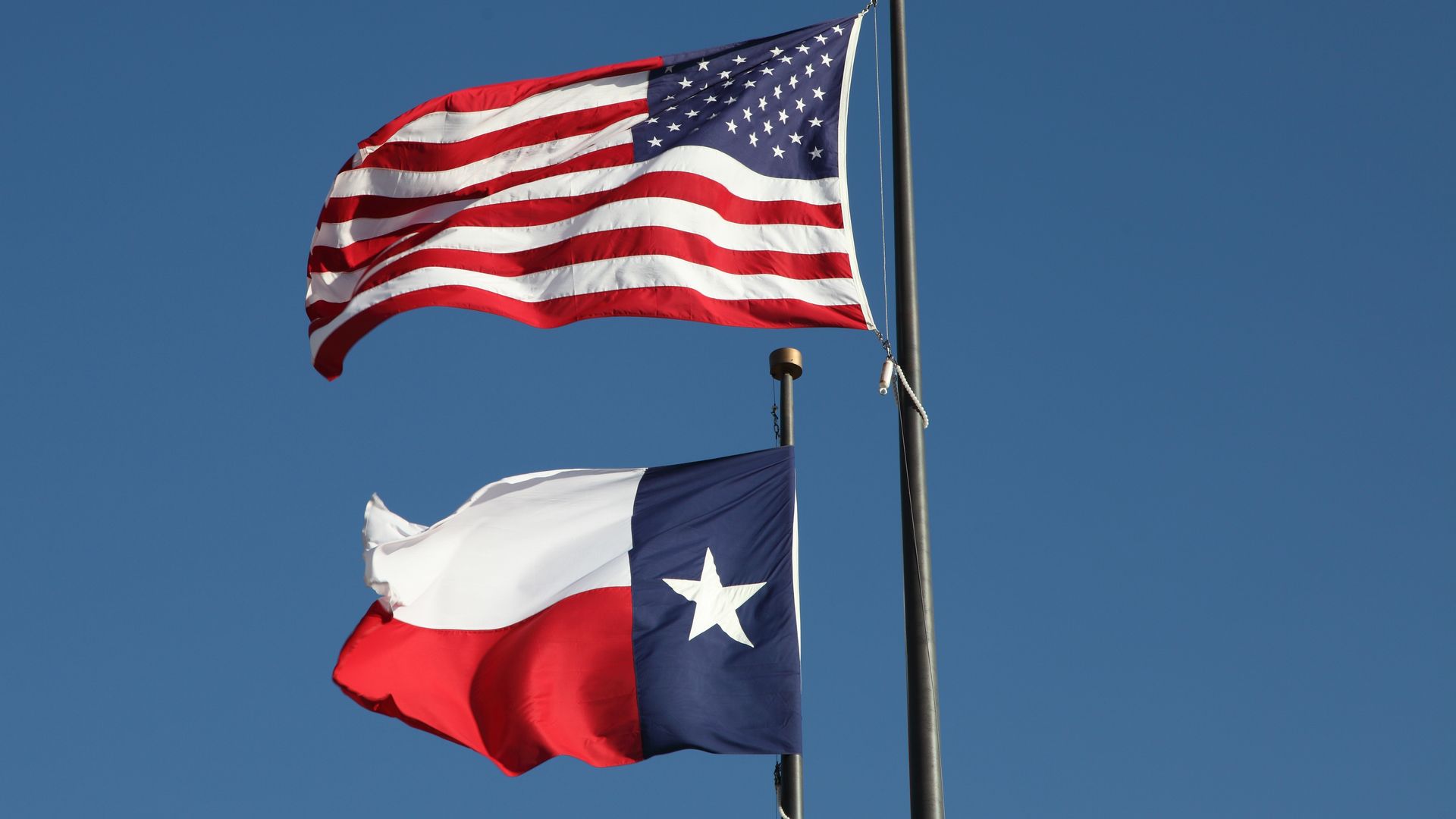 A Texas superintendent apologized to his district on Thursday after a top official told teachers to "make sure that if you have a book on the Holocaust, that you have one that has an opposing, that has other perspectives."
Why it matters: The comment, which was first reported by NBC News, led to widespread outrage. State lawmakers on both sides of the aisle condemned the implication of an "opposing" side, as did the Anti-Defamation League.
It is unclear if Gina Peddy, the district's executive director of curriculum and instruction, will face any disciplinary action for her comments.
Driving the news: Lane Ledbetter, the superintendent of Southlake's Carroll Independent School District, said in a statement to families that the official's comments were "in no way to convey that the Holocaust was anything less than a terrible event in history."
"We recognize there are not two sides of the Holocaust," said Ledbetter, whose district serves over 8,300 students.
"As a district we will work to add clarity to our expectations for teachers and once again apologize for any hurt or confusion this has caused."
The big picture: Peddy made the remarks during a meeting last week about which books were allowed in classroom libraries, according to NBC News.
The meeting came four days after the Carroll school board reprimanded a fourth-grade teacher in response to a parent's complaint about an anti-racism book in her classroom.
During the conversation, Peddy referenced a new Texas law that requires teachers who discuss "controversial issues of public policy or social affairs" to include "diverse and contending perspectives without giving deference to any one perspective," per NBC News.
The measure, which Gov. Greg Abbott (R) signed into law in June, is one of several Republican-led efforts to ban curriculums highlighting systemic racism.
What they're saying: "This is not nearly enough," tweeted Southlake Together, a local community organization. "The apology isn't enough. The explanation isn't enough. The promise to be better isn't enough. Enough is enough."
"While it is good to see the Superintendent issue this clarification and make clear there is no opposing view to the Holocaust — we are still troubled that the implementation of HB3979 led to these dangerous instructions. History cannot be rewritten," the Anti-Defamation League tweeted.
Hannah Roe Beck, the co-executive director of the Texas Democratic Party, called the comments "disturbing," adding that "[t]here's no place for laws that deny kids the right to learn about how racism impacts their world and their reality — especially in a state like ours with a growing diverse population."
"[S]chool administrators should know the difference between factual historical events and fiction," state Sen. Kelly Hancock (R) said in a statement. "No legislation is suggesting the action this administrator is promoting."
Go deeper