Survey finds trust gap between Black tech workers and employers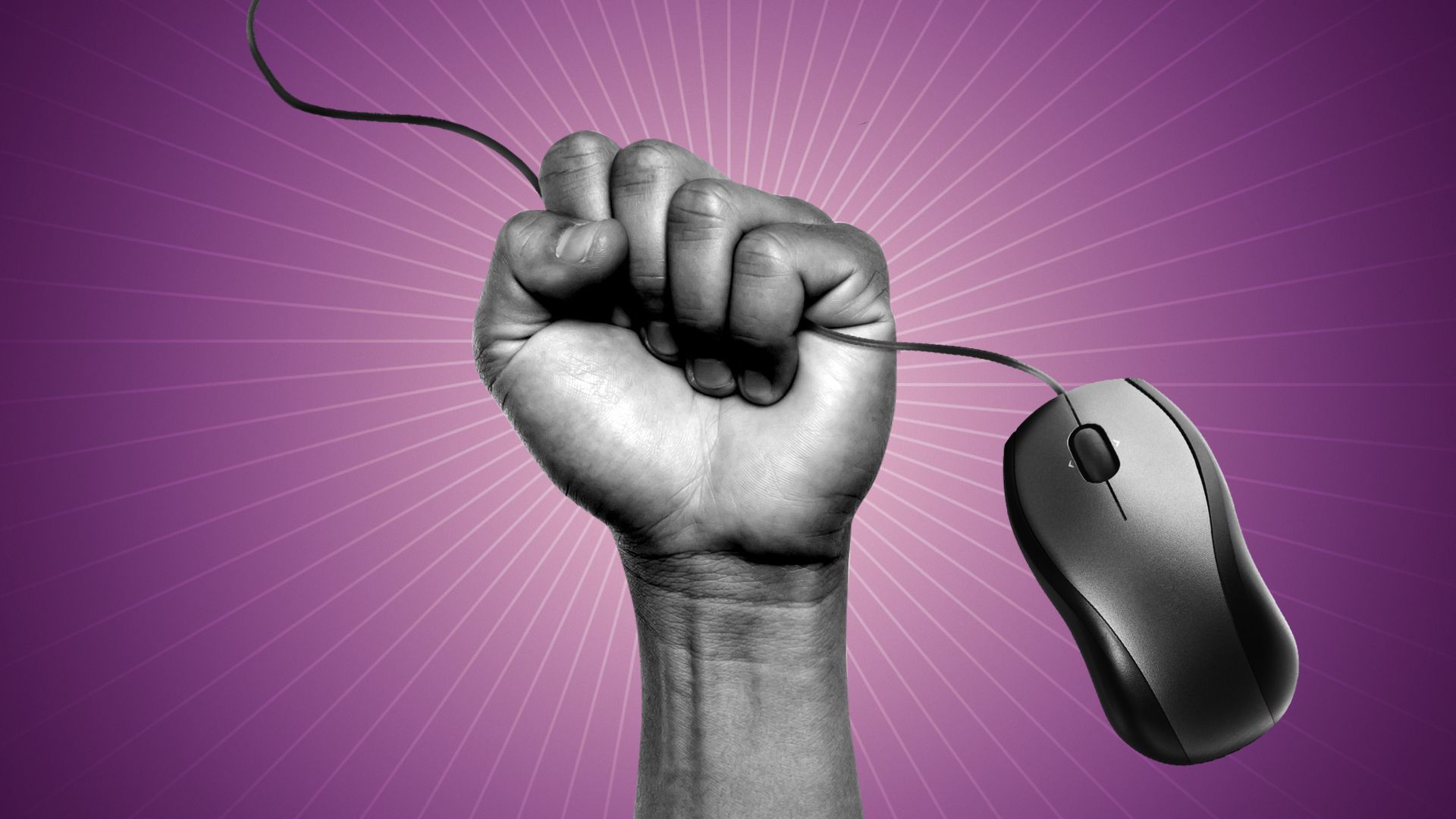 Only 52% of Black tech employees say they trust that their employers value inclusion and diversity, according to a new survey by /dev/color, a non-profit focused on Black technologists.
85% say they'd switch to another employer "that valued me as a Black employee more authentically."
Why it matters: While much of the discussion around diversifying the tech industry's ranks revolves around hiring, the experience of employees from underrepresented backgrounds once they are within companies is just as important.
What they're saying: "This isn't just about broken promises or missteps that happen all the time, but failing to walk the walk, failure to deliver," /dev/color CEO Rhonda Allen tells Axios.
"Our community is a in a bit of wait and see when it comes to these initiatives," she says of the pledges and announcements tech companies made last year in the aftermath of George Floyd's killing. "I just think there's more work to do and we want to partner in that work."
By the numbers (per /dev/color's survey of 260 of its members, conducted in Q1 2021):
62% said they felt appreciated by their employer as a Black engineer or Black leader.
90% said their employer needs to invest more in growing its Black employee pipeline.
50% said the consequences of speaking out were too risky for their career.
90% said they want organizations like /dev/color to speak out on their behalf.
The bottom line: "It's less about saying this is how people feel, it's more about saying 'this is a real threat to the future of your business, to the innovation that you're trying to foster, to the culture you're trying to build,'" says Allen.
Describing Black tech workers' sentiments about their employers' efforts in hiring and retaining them, Allen said, "The risk of pipeline rupture and exodus is real."
Go deeper