Roblox outlines future for the virtual platform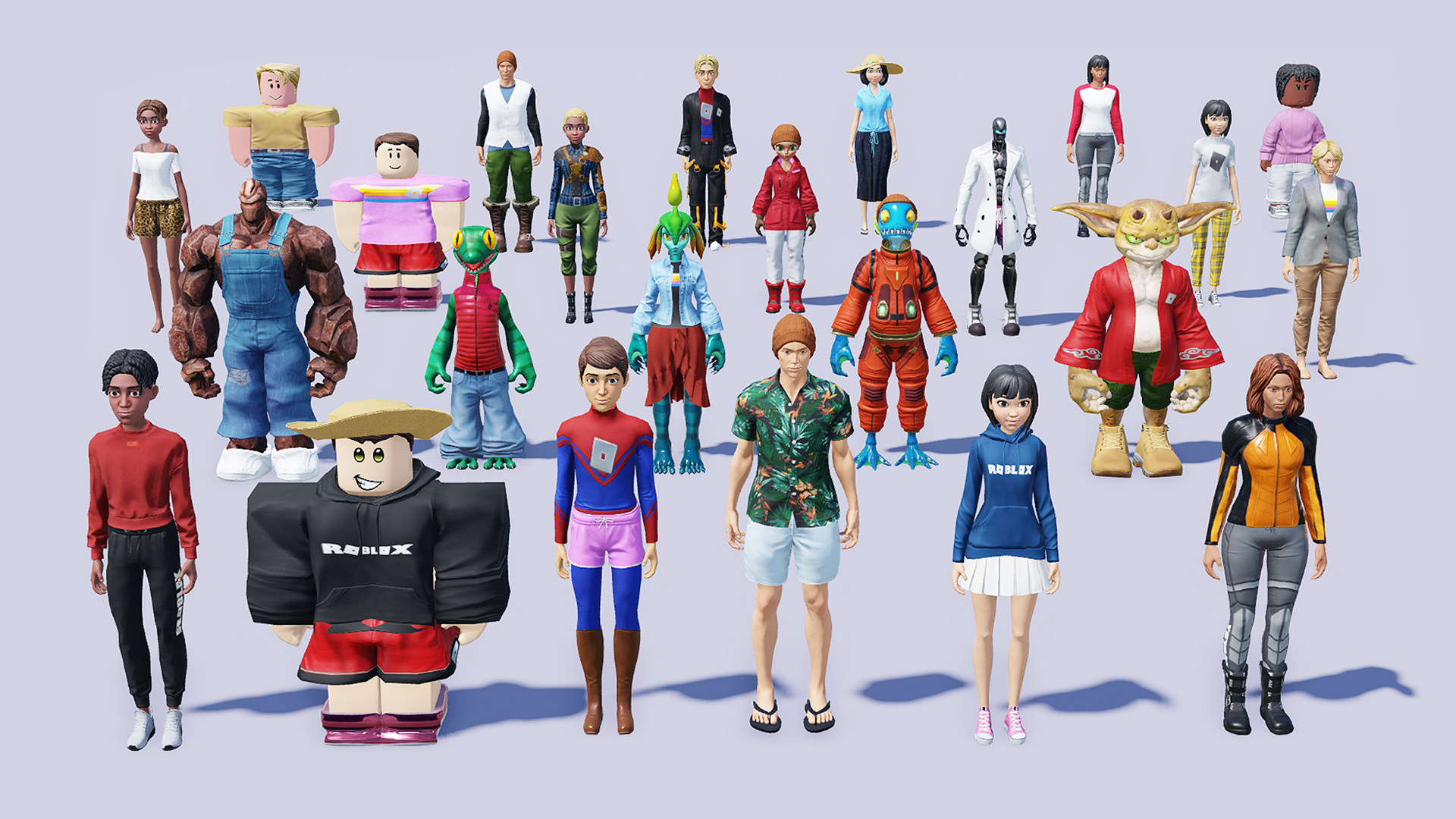 Roblox now has 1,000 users who have made at least $30,000 annually creating virtual games and experiences on the platform, the company tells Axios.
Why it matters: That figure, which may be inspiring to some and sobering to others, is a mark of how many people are earning a significant wage by creating content for the multibillion-dollar digital platform.
Roblox says 1.3 million people now make monetized content for the platform, and it estimates that as a whole they are on track to be paid $500 million this year.
What they're saying: "We're not in the business of creating our own experiences," Roblox chief product officer Manuel Bronstein told Axios in an interview tied to this week's Roblox Developer Conference.
Instead, the company focuses on a vision of the digital future in which they make the virtual building materials, and many of their customers use that to make stuff for everyone else.
Roblox is also invested in going beyond gaming, as they promote the creation of virtual concerts, brand-sponsored meeting spaces and more — all metaverse milestones for every aspiring platform of this type from "Second Life" back in 2004 to "Fortnite" today.
"I know many people think about Roblox as a gaming platform," Bronstein said, "but it's really a place where you can be, when you cannot be in-person."
Between the lines: At the conference, Roblox showcased a range of improvements for its user-developers, including better facial animation, physics systems and virtual clothing technology for creators to implement in their works.
Most impactful to the Roblox economy might be a 2022 plan for users to create limited edition items — like offering 50 limited edition virtual hats, or a specific virtual hat for only a week.
"You're creating scarcity," Bronstein said. "And with that scarcity the resale value of the items can increase."
Yes, but: Roblox is also under scrutiny for its impact on the millions of kids among its 43 million daily active users.
Last week's expansion of its community standards policies emphasized vigilance over child endangerment.
From another angle, a widely viewed online video by "People Make Games" criticized the company for its economic model, saying it exploited children who may not realize how remote the chance of profiting from Roblox development is.
Asked about the video, Bronstein said Roblox wants to pass on more of its revenue to its user-creators. "You will see, over time, more and more ways that we're actually showing that intent to give more to the developer community," he said.
Of note: In a sign of the Times, Bronstein joined the New York Times' board of directors this week.
Go deeper