"Nation's Report Card" finds reading, math test scores falling pre-COVID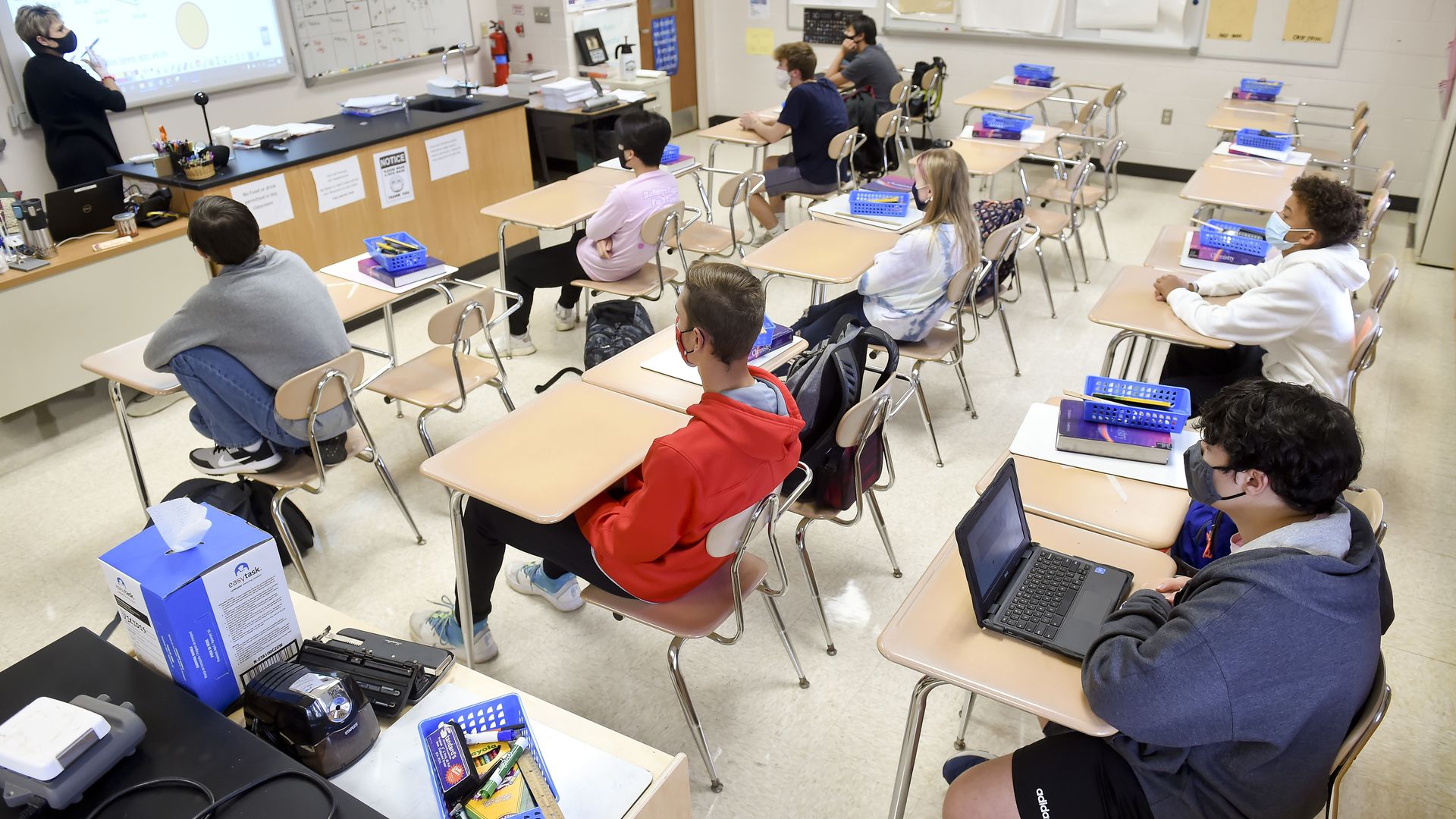 Test scores in both reading and math declined for 13-year-old students between 2012 and 2020, according to new data released Thursday from the National Assessment of Education Progress (NAEP).
Why it matters: It's the first major decline in the two subjects since the NAEP began tracking long-term academic achievement trends in the 1970s.
"These data show that student progress declined or was stalled even before the COVID-19 pandemic," National Assessment Governing Board chairwoman Beverly Perdue said, according to U.S. News and World Report.
"Clearly, these results raise the alarm at all levels that education policy to change these results must be a top priority," Perdue added.
The big picture: Test scores for 13-year-old students declined in reading by three points and in math by five points since 2012. Scores for 9-year-olds remained the same, according to the data.
Black and Hispanic students have made the largest gains since the 1980s in both math and reading test scores.
Score gaps between higher-performing and lower-performing students are widening, according to the data. In both age groups and subjects, the scores of lower-performing students declined since 2012.
The sharpest drop occurred in math among Black and Hispanic 13-year-olds who saw test scores drop by eight points and four points.
The assessment was administered to nearly 34,000 9- and 13-year-olds during the 2019-20 academic year, prior to COVID-19.
What they're saying: Peggy G. Carr, the associate commissioner in the assessment division of the National Center for Education Statistics, which oversees the administration of the testing and the analysis of results, said that the results were particularly daunting.
"I've been reporting these results for years — for decades — and I've never reported a slide like that," Carr said.
"These performance drops are especially notable among lower-performing students, who no longer demonstrate competency in skills that students were able to do almost a decade ago in both subjects and age groups," Carr said.
Of note: Carr said that other tests in different subjects and in other countries show a similar pattern of high performers increasing their scores while scores for lower performers drop.
"Whatever is happening is systemic and it is happening across all of our samples and distributions," Carr added.
Go deeper