Katie Couric book bombshells: The scorecard so far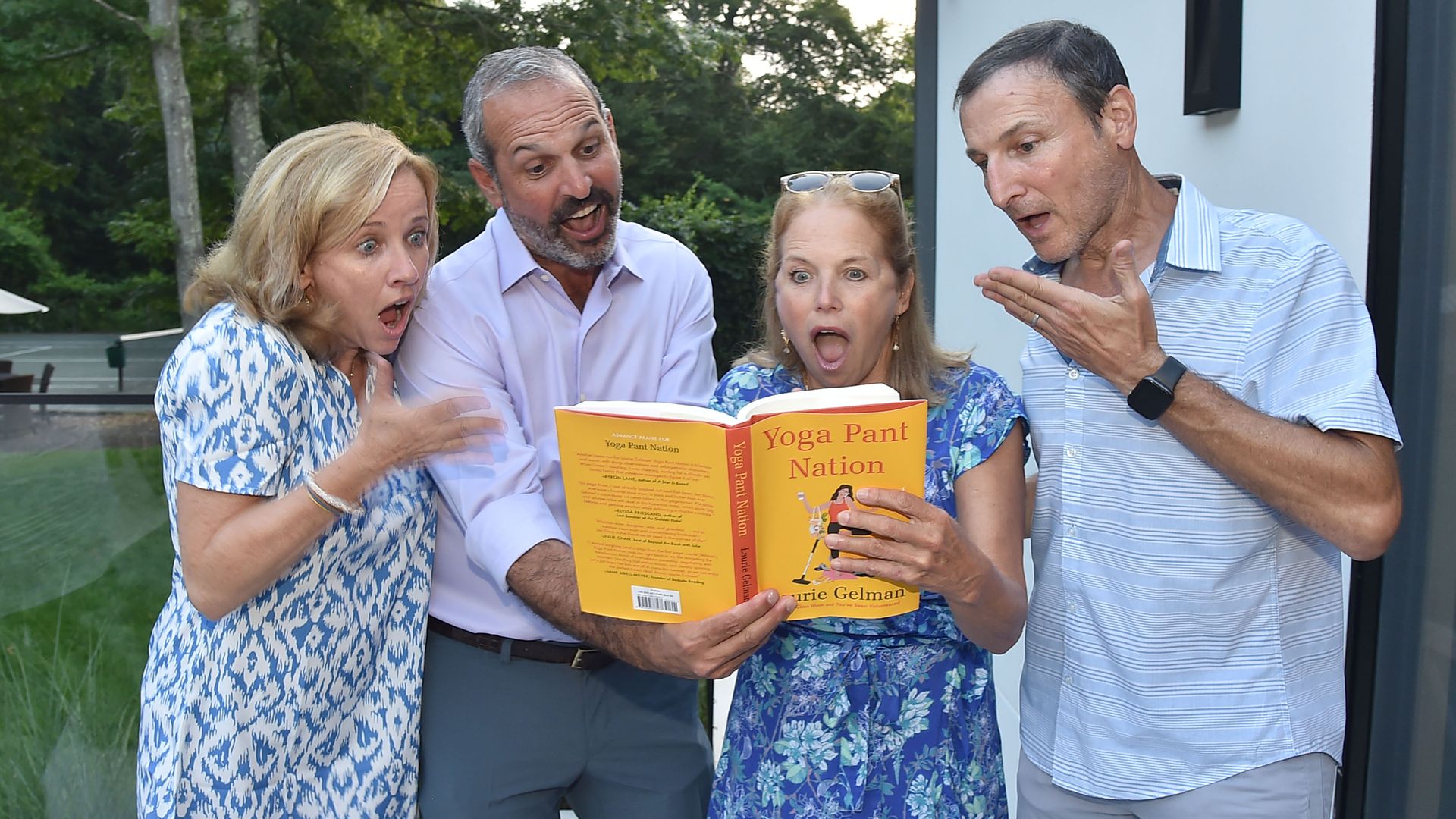 Barely a day goes by without another juicy/eyebrow-raising story about what Katie Couric has to say in her forthcoming autobiography, "Going There," which comes out on Oct. 26.
The intrigue: Forget perky (as the former "Today" co-anchor was perennially and somewhat cloyingly known). Let's take a look at who Couric does (and doesn't) throw under the bus:
Ruth Bader Ginsburg: In 2016, RBG told Couric that athletes who knelt during the national anthem showed "contempt for a government that has made it possible for their parents and grandparents to live a decent life … which they probably could not have lived in the places they came from. … As they became older, they realize that this was youthful folly. And that's why education is important."
Per the Daily Mail, Couric withheld those comments because she "wanted to protect Ginsburg" and said that the 83-year-old Supreme Court justice was "elderly and probably didn't fully understand the question."
Matt Lauer: Couric says she knew her former colleague was "a player," "a flirt" and "unhappy in his marriage" but didn't have firsthand knowledge of the sexual harassment issues that tanked his career, per People magazine. She told People she's no longer talking to Lauer.
Prince Harry: Couric writes that at a polo match around 2012, "a strong aroma of alcohol and cigarettes seemed to ooze from [his] every pore," per the New York Post.
Ashleigh Banfield: People magazine says the former TV news superstar was "stunned" by Couric's admission that she felt threatened by Banfield and tried to suppress her rise.
Deborah Norville: The former "Today" co-anchor (whom Couric replaced) turned off viewers with her "relentless perfection," Couric is reported to have written.
Martha Stewart: Couric says it took "some healthy humbling (prison will do that . . .) to develop a sense of humor," according to The Daily Mail.
What they're saying: Little, Brown and Co., the book's publisher, blurbs this: "If you thought you knew Katie Couric, think again. Going There is the fast-paced, emotional, riveting story of a thoroughly modern woman, whose journey took her from humble origins to superstardom."
What's next: Couric will go on an 11-city book tour.
Go deeper