"Holoportation" lets you beam yourself anywhere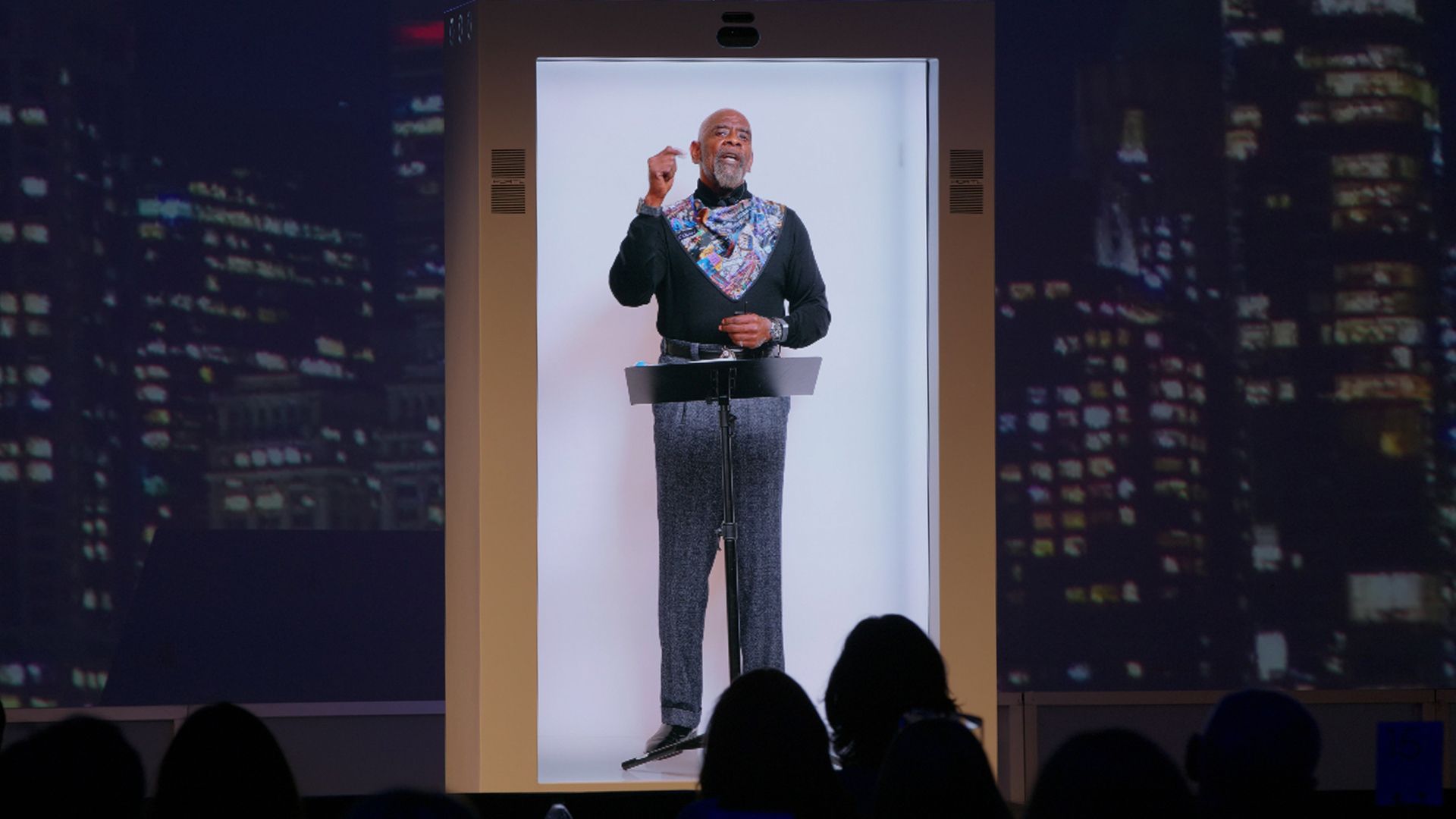 A company called PORTL sells a 7-foot-tall booth into which you can beam a 3-D image of yourself anywhere in the world.
Why it matters: In the age of COVID-19, it's valuable to have a way to project someone realistically from Point A to Point B. The technology, while still a bit expensive and cumbersome, can make anything from classroom learning to celebrity appearances and business meetings more vivid and compelling.
What's happening: Two-year-old PORTL, based in L.A., has sold more than 100 of its snack-machine-sized booths. The total price of the PORTL Epic (including hardware and software) is about $100,000.
Customers include financial institutions, colleges, airports and malls.
PORTL is also "doing tons of rentals for trade shows and conventions, experiential events," David Nussbaum, the company's CEO, tells Axios.
Next year, the company will introduce the PORTL Mini — about 2 feet tall. It will cost about $3,000 but that is expected to go down over time.
"Eventually the big plan is that they're everywhere, and when you want to be there, you beam there, like hologram telephone booths," Nussbaum says.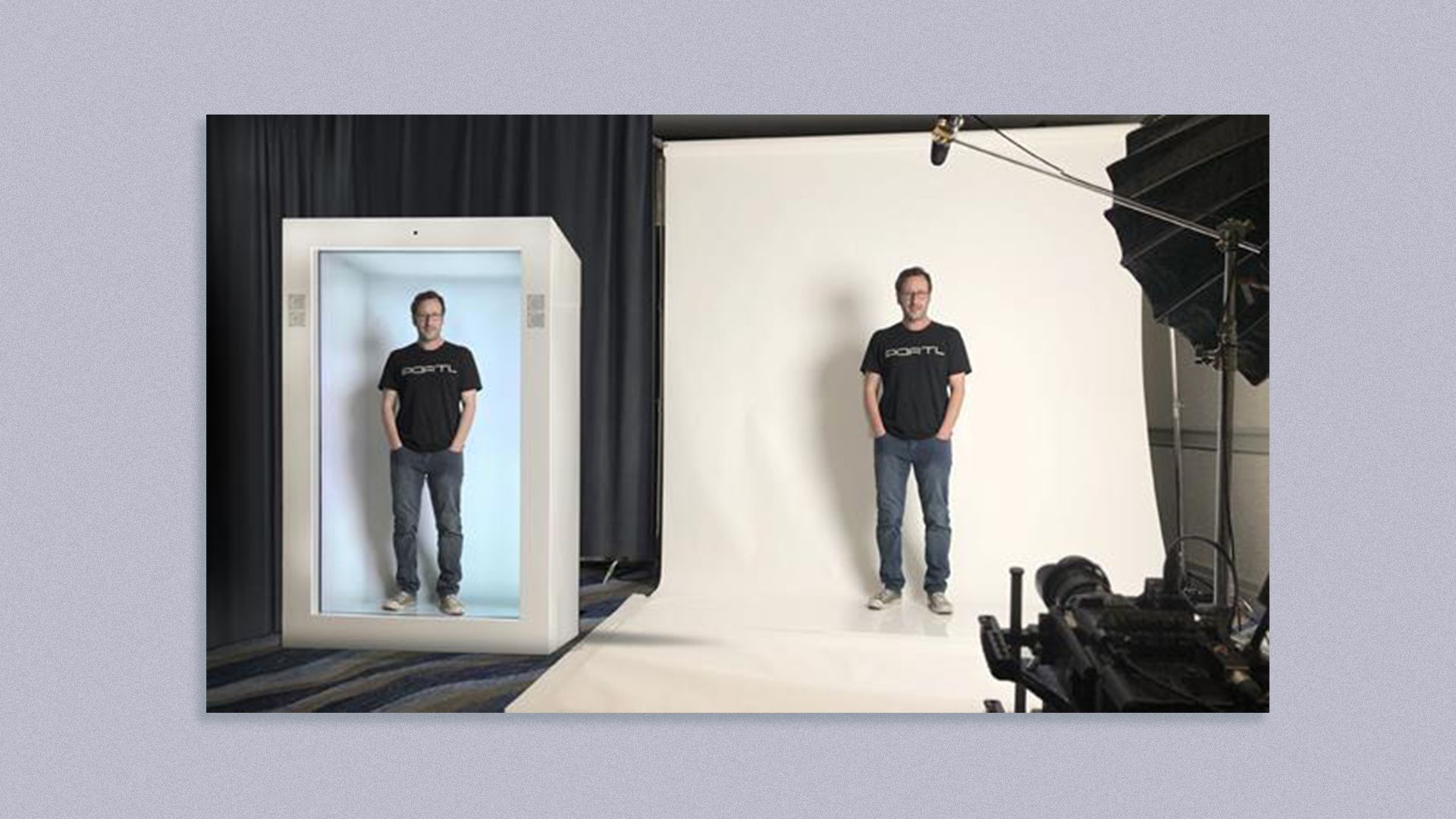 Details: People can "beam into 100 portals at the exact same time," Nussbaum says.
The person doing the teleportation must have authorization from the PORTL owner to beam in. "It's very easy" for the owner, he says: "You just plug it into the wall and you turn it on."
The lead investor in the company's last investment round was Tim Draper, the superstar venture capitalist.
How it's being used: During the Major League Baseball All-Star Game, "we allowed fans to beam into a PORTL, and it looked like they were beaming into a hologram baseball card," Nussbaum says.
P. Diddy beamed in from Florida to his son's birthday party in L.A.
IWC, the Swiss watchmaker, holoported its CEO to an event in Shanghai.
The University of Central Florida — which got a PORTL this summer for its medical education program —is building a library of recordings with real-life patients who holoported into student classrooms.
"It really has the ability to elevate the way we teach and train the next generation of health providers," Bari Hoffman, the school's associate dean of clinical affairs, tells Axios.
Hoffman, who teaches a course in upper airway disorders, has beamed in patients with Parkinson's disease to show students "the whole body impact it has."
With the PORTL in the classroom, "student engagement has been much higher," Hoffman says, and class discussions are "elevated."
"I had one student who said, 'I could hear the footsteps as they were walking in — it felt like they were in the room with us.'"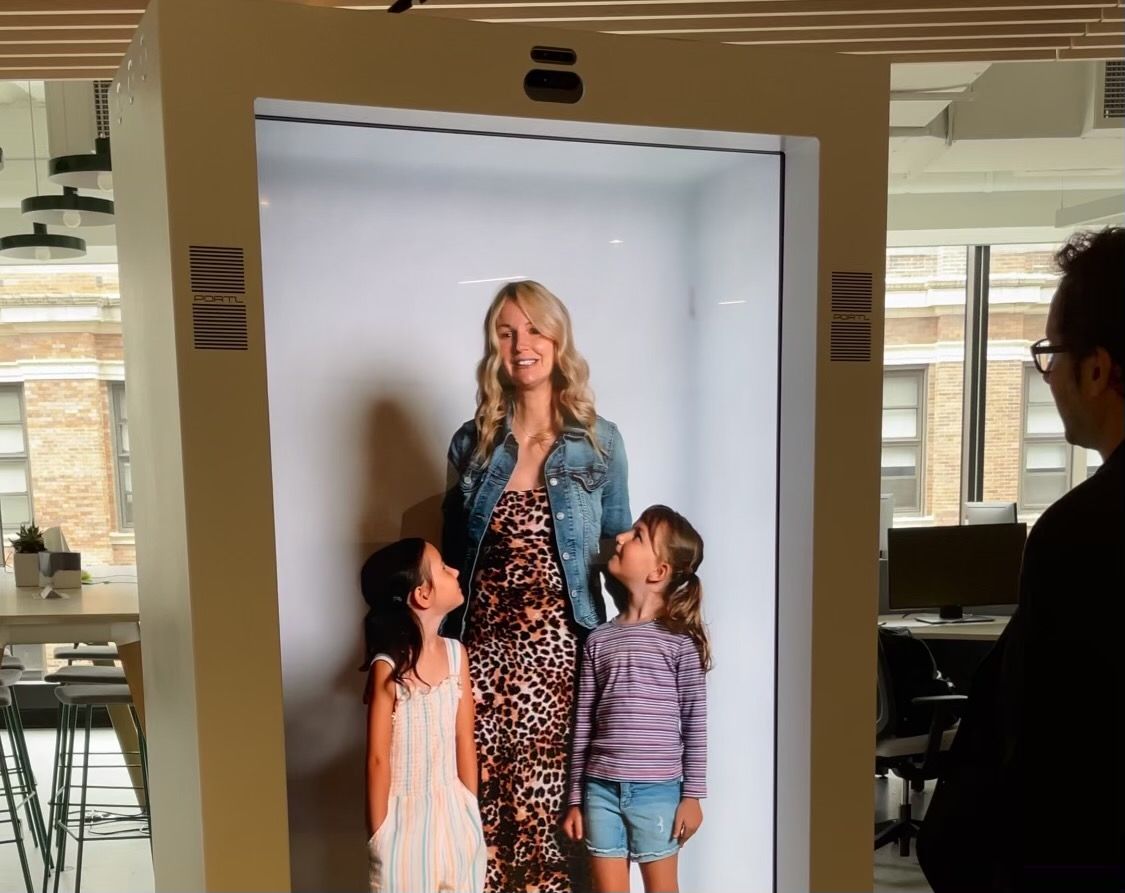 Go deeper