FDA panel endorses shot of J&J booster for adults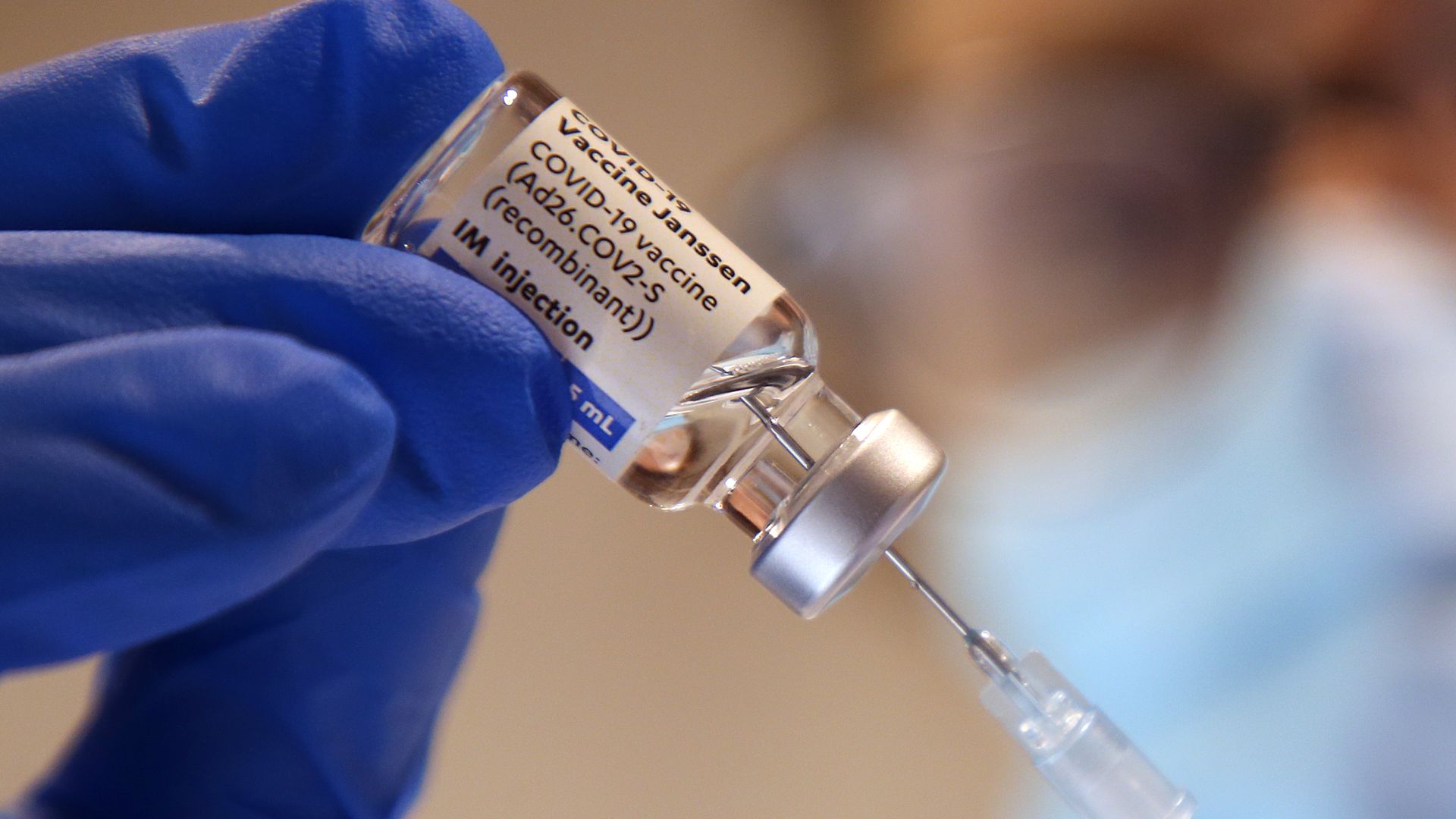 Members of the Food and Drug Administration's vaccine expert panel on Friday unanimously endorsed a booster shot for adult recipients of Johnson & Johnson's COVID-19 vaccine at least two months after the initial dose.
Why it matters: The advisory committee raised concerns about a dearth of data to support their decision but ultimately decided to support an additional shot for those over 18.
Big picture: Johnson & Johnson had asked the FDA to approve a booster shot of its one-dose COVID-19 vaccine for people 18 years and older.
Already, the FDA panel on Thursday endorsed boosters for Moderna recipients who are at high risk of severe COVID-19, occupational exposure to COVID-19 or are 65 years and older. That decision mirrored the FDA conditions for those who qualify for a Pfizer booster which was approved last month.
Several committee members said Thursday the vaccine probably should have been a two-dose regimen from the start to bring its effectiveness to the level of the primary two-shot mRNA.
Be smart: J&J data showed protection provided by one of its shots remained level, but was low compared to other vaccines in protecting against hospitalization and death.
CDC data shows the J&J vaccine had an effectiveness of around 68% in protecting against hospitalizations compared with 90% for Moderna's vaccine and 77% for Pfizer-BioNTech's vaccine after four months.
J&J said the second dose of its vaccine given 56 days after the first shot provided 94% protection against symptomatic COVID-19 cases in the U.S. and 100% protection against severe or critical infection.
What they're saying: "There are data suggesting the effectiveness of the vaccine is actually less robust than the company's presentation here," said Peter Marks, director of FDA's Center for Biologics Evaluation and Research.
But, but, but: Data collected by the National Institutes of Health show that people who received a shot of Johnson & Johnson's coronavirus vaccine have a stronger neutralizing antibody response if they receive an mRNA shot instead of a second J&J one.
The FDA committee was set to hear more about that data today but would not take a vote on what's been called the "mix and match" vaccination strategy.
Go deeper