Dueling visions of U.S. cryptocurrency regulation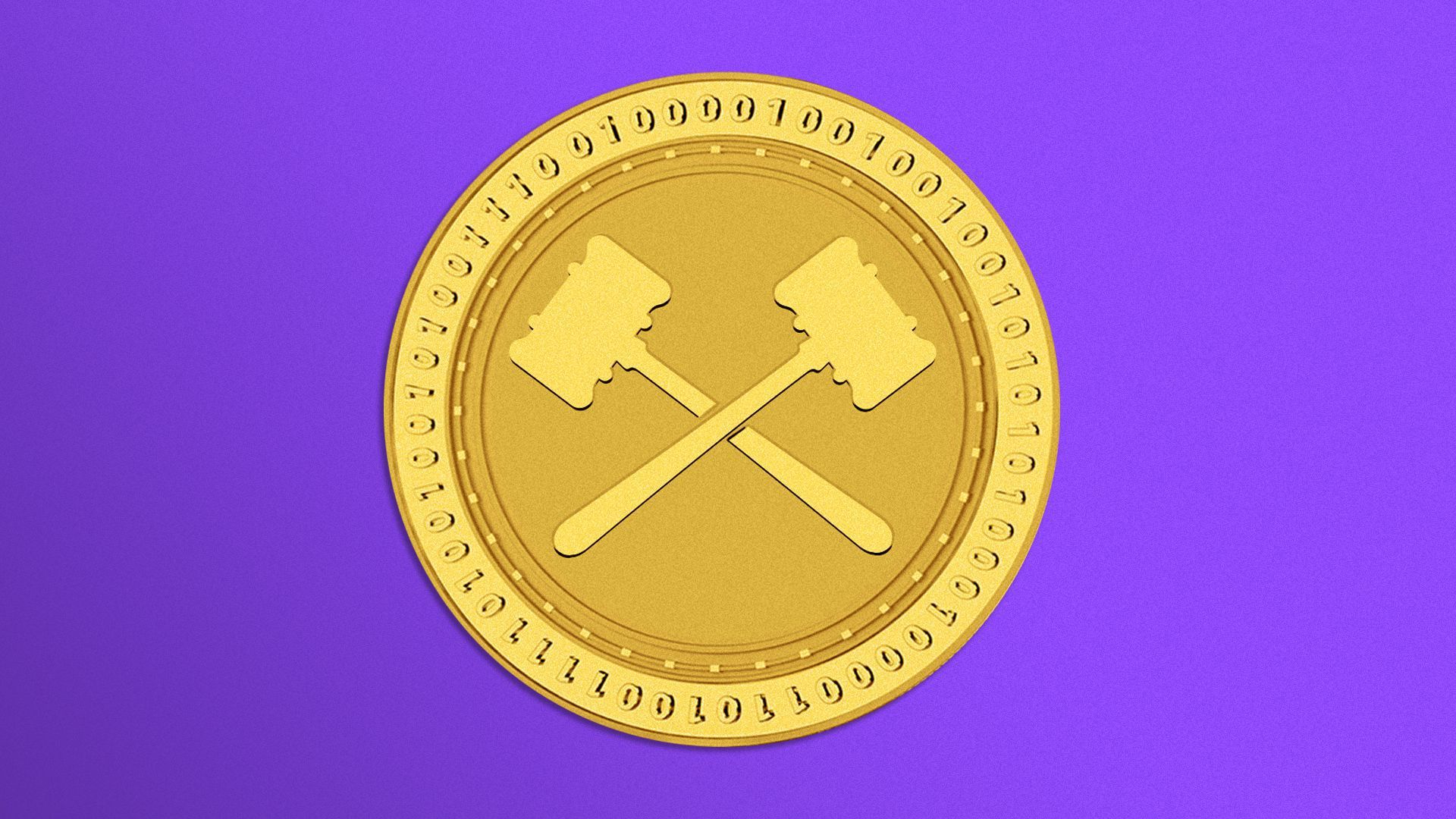 Two of the world's biggest cryptocurrency exchanges laid out their respective big-picture visions for how their ecosystem should be regulated on Thursday. The differences between them are stark.
Why it matters: One of the exchanges, Coinbase, is a big and centralized American company, subject to all U.S. rules and regulations and listed on the Nasdaq. The other, FTX, is a younger, nimbler decentralized exchange of no fixed abode, willing and able to conduct most of its activity outside the reach of U.S. regulators.
The twist: Coinbase is taking a much more extreme position than FTX, essentially saying that the current U.S. regulatory regime is incapable of effectively regulating digital currencies, and proposing an entirely separate regulator for itself and other crypto companies.
FTX, on the other hand, is trying to find constructive solutions within the existing regulatory infrastructure.
What they're saying: FTX sees crypto becoming "a new and beneficial component" of the existing U.S. financial infrastructure, adding that it should "meet the same market integrity metrics." The SEC and CFTC "largely provide the model for how this regulation can look," says the company.
The other side: Coinbase says that existing laws "do not have room for the transformational potential that digital assets and crypto innovation make possible" and that therefore the only workable solution is a brand new regulator for digital assets, entirely separate from the SEC, CFTC, and every other currently existing institution.
Between the lines: The FTX approach is by its own admission evolutionary. "There will certainly be iterative steps," they say, urging regulators to do "something now, to start the regulatory process moving." That's entirely in line with how regulations normally evolve.
Coinbase wants something much more revolutionary — and also much less thought out.
In a call with Axios on Thursday Coinbase's chief policy officer, Faryar Shirzad, repeatedly said that he was just trying to start a debate with his proposal and that he wasn't at all sure how the proposed new regulator would be able to interact with the existing U.S. regulatory framework.
The bottom line: The Coinbase paper is in line with CEO Brian Armstrong's adversarial stance toward regulators.
But there are obvious tactical risks involved in telling people like SEC chair Gary Gensler they're completely wrong about the role they see themselves playing.
Go deeper: China's ban throws cold water on the future of cryptocurrency
Go deeper