Bill Clinton hospitalized for non-COVID-related infection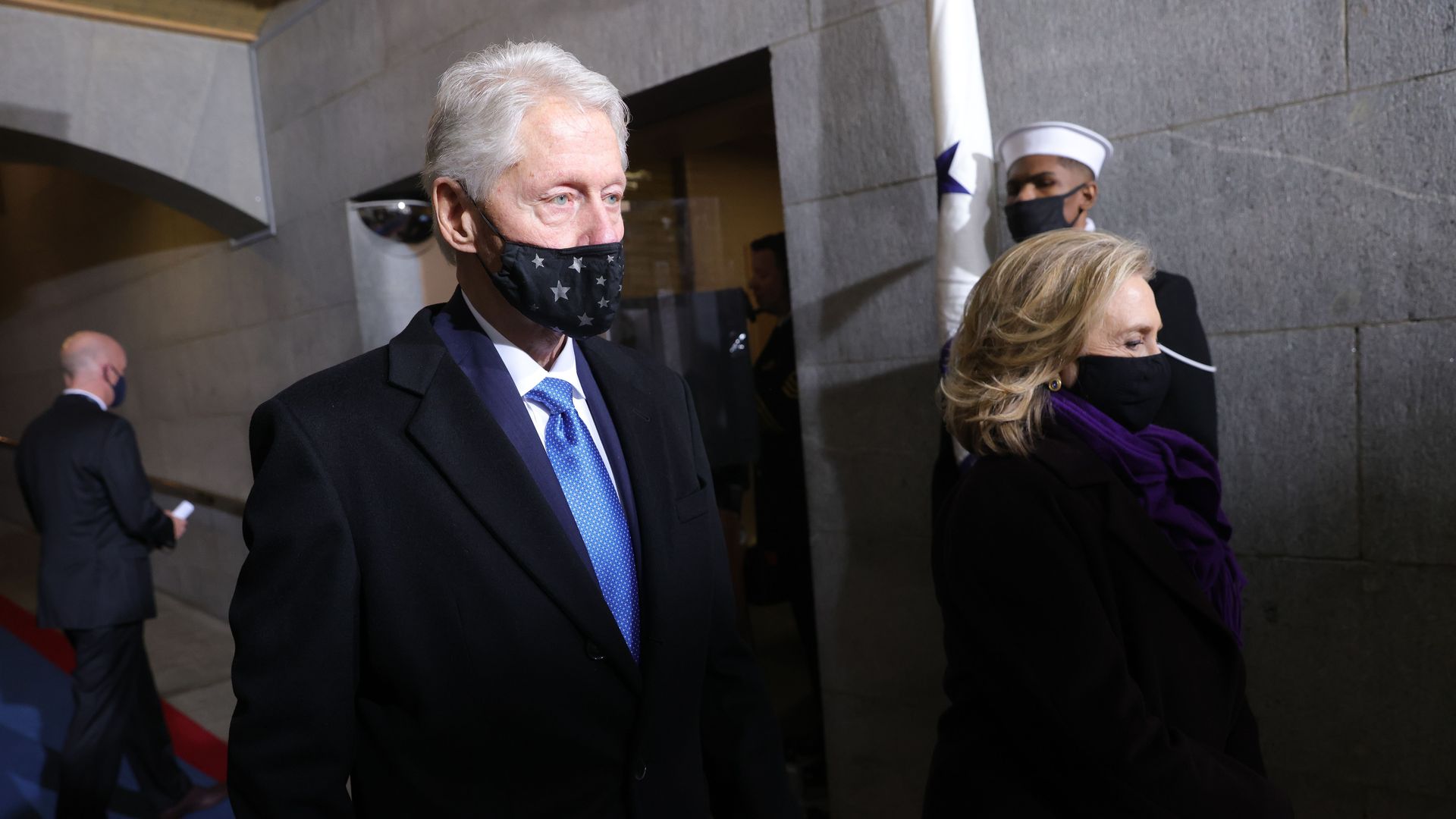 Former President Bill Clinton was admitted to the University of California, Irvine Medical Center on Tuesday for a non-COVID-related infection, his spokesperson Angel Ureña said Thursday.
The latest: In an update on Friday, Ureña said Clinton's health indicators are "trending in the right direction, including his white blood count which has decreased significantly."
To ensure he receives necessary IV antibiotics, he'll remain in the hospital overnight, Ureña added.
President Biden spoke with Clinton on Friday to see how he was doing, CNN reports. The catch-up included a discussion of recent politics.
"He's not in any serious condition. He's getting out shortly, as I understand it," Biden told reporters in Connecticut, adding that he is looking forward to having Clinton "come over and have some lunch and talk," per CNN.
Driving the news: The medical team has been administering IV antibiotics and fluids, according to Clinton's physicians.
"After two days of treatment, his white blood cell count is trending down and he is responding to antibiotics well," two of his doctors said in a joint statement.
"He is on the mend, in good spirits, and is incredibly thankful to the doctors, nurses, and staff providing him with excellent care," Ureña tweeted.
The California-based medical staff has been in constant communication with Clinton's New York team, including his cardiologist.
"We hope to have him go home soon," his physicians added.
Go deeper