Walgreens wants to be more than just a pharmacy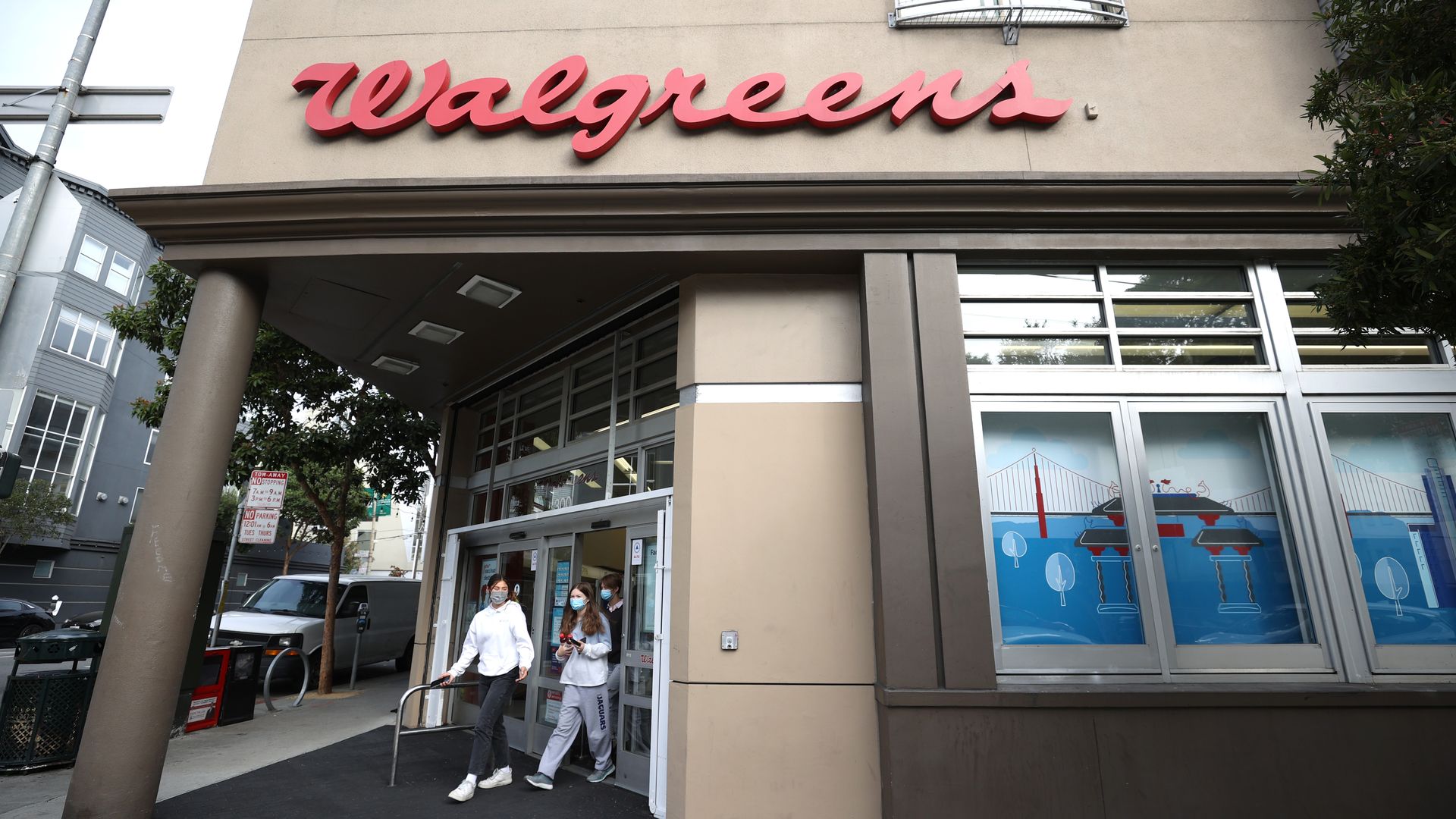 Walgreens Boots Alliance acquired majority stakes in two companies, VillageMD and CareCentrix, as part of the pharmacy chain's plan to provide more care inside its stores and people's homes.
The bottom line: These deals will move the company "away from retail and just dispensing pharmaceuticals," Walgreens CEO Roz Brewer told CNBC.
By the numbers: Walgreens is investing billions of dollars.
$5.2 billion in VillageMD, giving Walgreens a 63% ownership stake. More VillageMD clinics, which provide basic primary care, will be attached to Walgreens stores.
$330 million in CareCentrix, giving Walgreens a 55% ownership stake. CareCentrix helps provide follow-up care to people who are discharged from hospitals, with the goal of keeping them from going back to the hospital.
Last month, Walgreens paid almost $1 billion to boost its ownership of Shields Health Solutions, a company that helps hospitals run their own specialty pharmacies, to 71%.
Between the lines: This is a copycat economy. CVS Health has invested in clinics and post-acute care for years, and now Walgreens is going all in.
Yes, but: Prescriptions drugs and vaccines will still be a major part of what Walgreens does.
For example, Walgreens administered 34.6 million COVID-19 vaccines so far in 2021, and that includes 5.6 million shots since August, when demand ticked up amid the Delta variant and more mandates went into effect.
Go deeper