"Squid Game" meets video games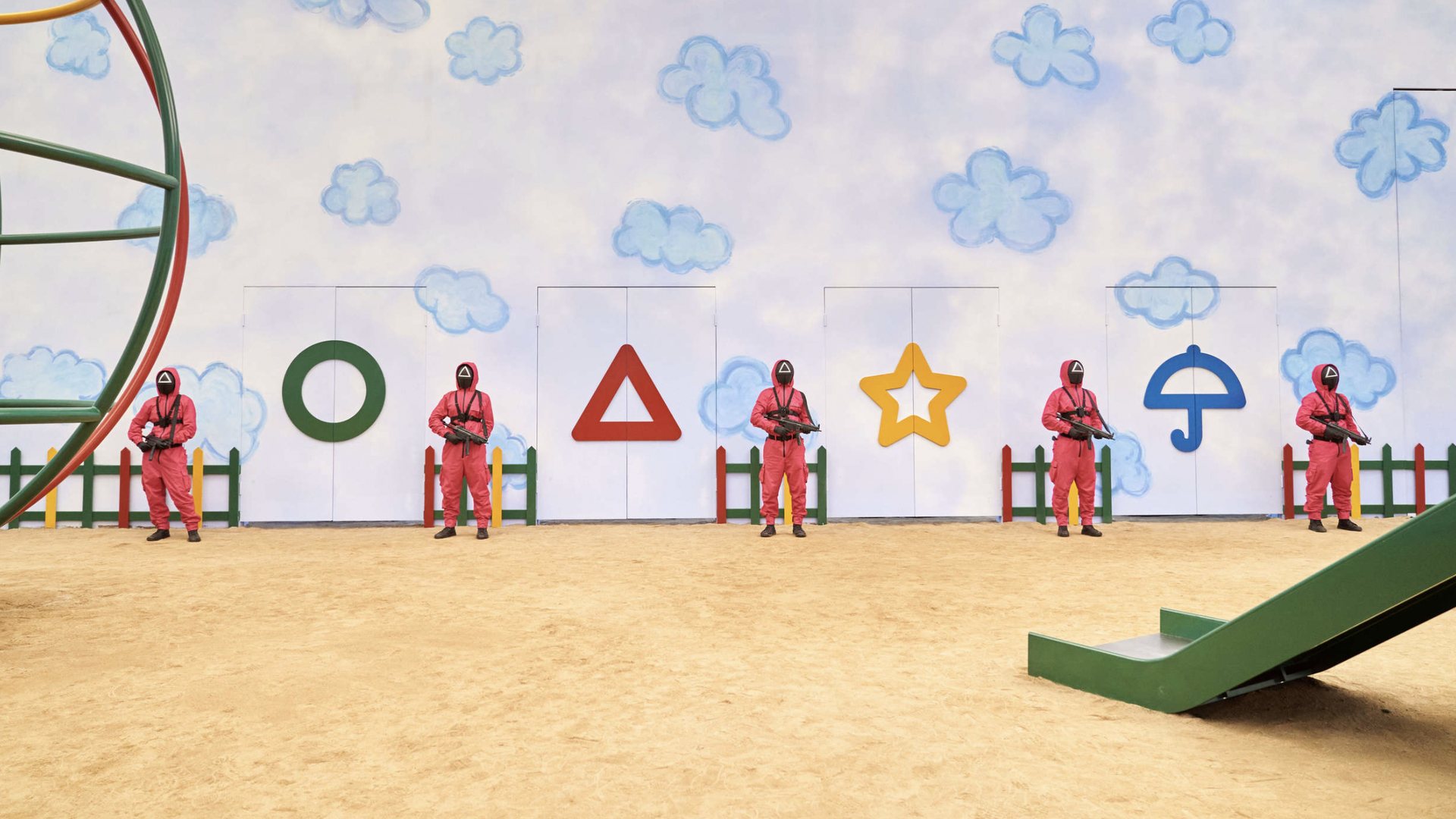 "Squid Game" is Netflix's biggest series launch ever with more than 111 million views, but the show has taken root beyond the streaming platform in spaces like TikTok and the gaming industry.
Why it matters: The battle royale-style show's influence in video games seems to spread more every week.
In "Squid Game," 456 players compete in elimination-style games, from marbles to tug-o-war for millions of dollars. Losing means death.
Dozens of "Squid Game"-inspired mini-games have taken over "Roblox," with players making their own versions of the show's deadly challenges.
"Red Light, Green Light" — the show's first game, in which players can only advance while a giant robot is speaking, or else be shot to death — has gained a foothold especially. Fans are re-creating the game in Unreal Engine for a less kid-friendly version.
"Fall Guys: Ultimate Knockout" lead game designer Joe Walsh told TechRadar that it's reconsidering adding a scrapped version of "Red Light, Green Light" to the game.
"I think we were like, 'We'll never do "Red Light, Green Light," it doesn't make sense,'" he said. "But now seeing how popular 'Squid Game' is, I'd love for us to have another crack at something like that and see if we could do it in 'Fall Guys.'"
The big picture: Although the core of the show is about the evils of capitalism as well as human nature and friendship, the series lends itself well to a video game takeover.
It's reminiscent of games like "Danganronpa," in which students compete in a deadly killing game for their freedom — or, for a much more PG idea, "Mario Party."
What's next: Netflix executive Minyoung Kim told The Hollywood Reporter that the company is exploring ways to expand the series, "from games, consumer products and others — to really figure out what we can bring to our audiences to increase their affinity toward our content and give them more joy, while staying true to the world that our creator has built."
"This is just the start," Kim said.
Go deeper