Hispanic Heritage: Puerto Rican scientist takes a bite out of cavities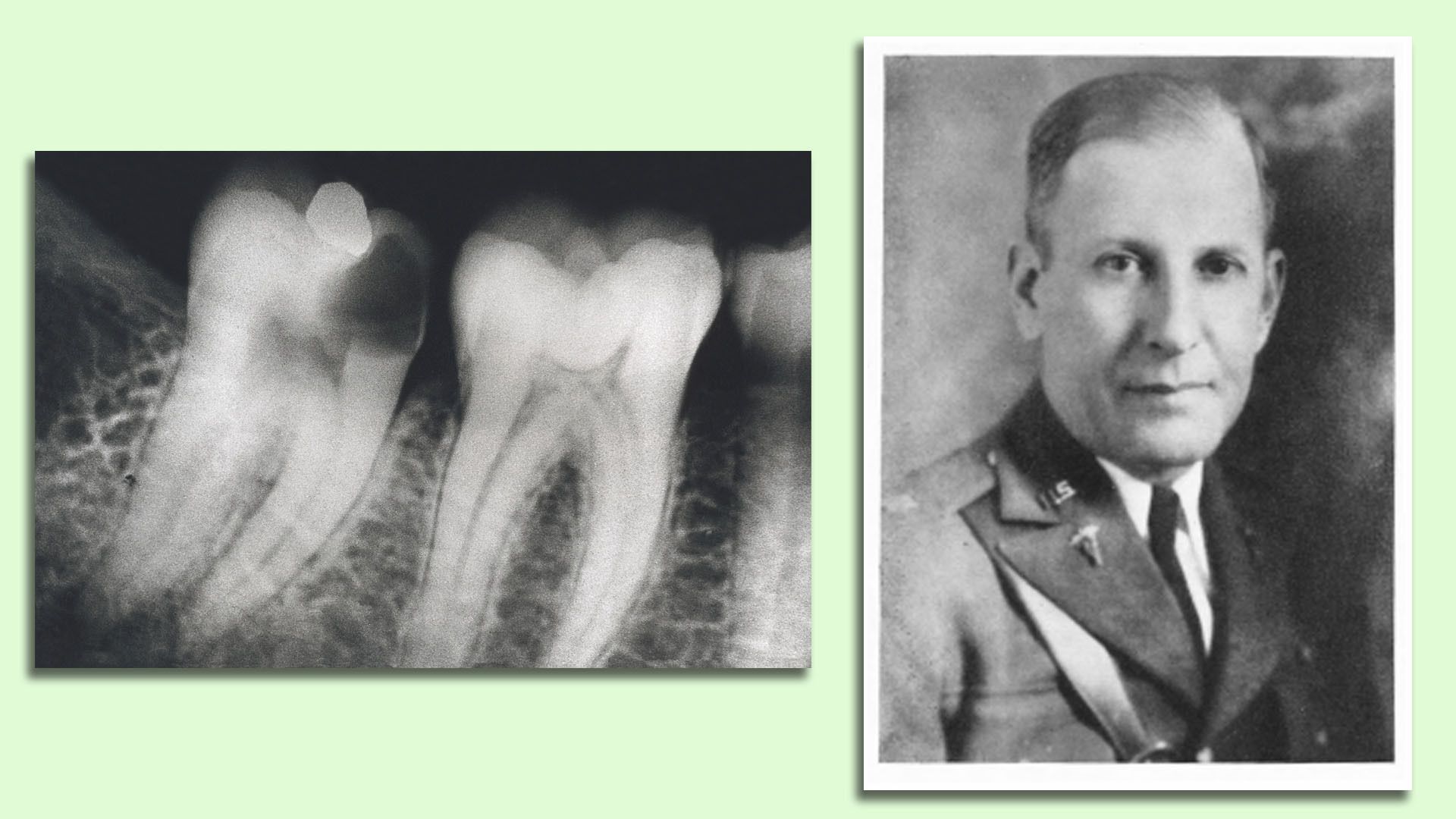 A Puerto Rican dentist was the first to find conclusive evidence of how bacteria cause dental cavities and tooth decay, identifying which types of Lactobacillus were responsible.
Why it matters: The discovery by odontologist and U.S. Army Major Fernando Rodríguez Vargas helped identify how mouth hygiene and diet can influence the "periodic fluctuations" of the caries-causing Lactobacillus bacteria.
"His work on the specific bacteriology of dental caries has been the foundation for much of the research in this field," wrote Willard Camalier, former president of the Medical Service of D.C., in 1940.
About 90% of adults aged 20 and older have had at least one cavity. This issue is magnified in people of color, who are twice as likely to have untreated tooth decay, according to the Centers for Disease Control and Prevention.
Details: Rodríguez, born in Adjuntas, Puerto Rico, earned his DDS degree from Georgetown University in Washington, D.C.
Rodríguez joined the U.S. Indian Medical Services in 1915, where he studied the mottled enamel of a Native American community in Arizona.
In 1917, shortly after the U.S. entered the First World War, Rodríguez was commissioned as a first lieutenant.
During his military service, he accepted a commission to the U.S. Army Dental Corps, where he began his research on the bacterial origins of tooth decay.
In 1921, Rodríguez published his principle research on the causes of dental disease, documenting his discovery of the three Lactobacillus species that are believed to cause cavities.
At the time of publication, Rodríguez's work was considered one of "the most valuable advances made in the etiology of dental caries."
Go deeper for Hispanic Heritage Month:
How a Colombian neurosurgeon saved our brains
Chilean R&D to vanquish viruses
Argentina's hand in crime-fighting
Get more news that matters about Latinos in the hemisphere, delivered right to your inbox on Tuesdays and Thursdays. Sign up for the Axios Latino newsletter.
Go deeper