Pakistan Airlines halts flights to Kabul citing "heavy-handedness" of Taliban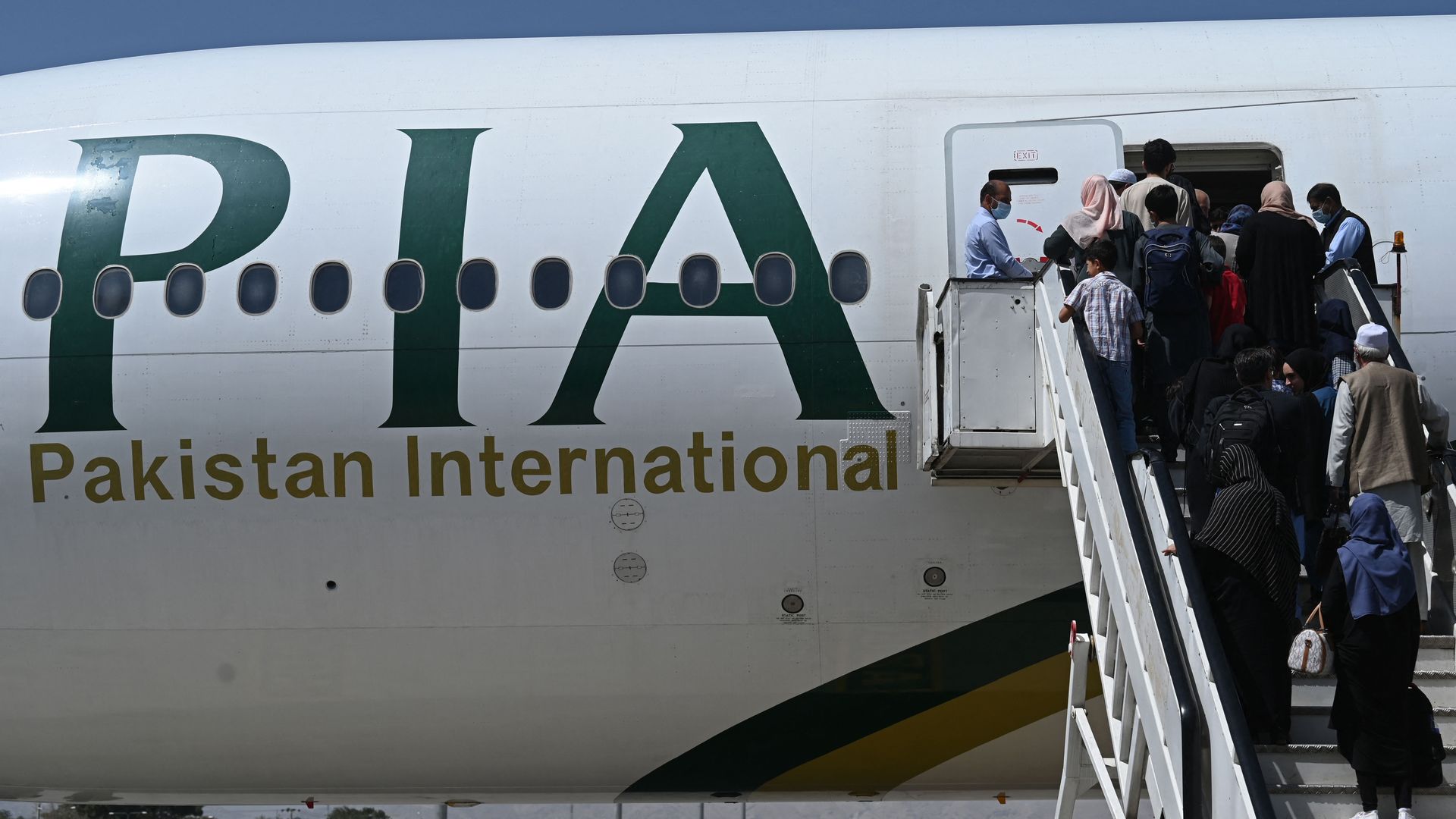 Pakistan International Airlines on Thursday halted flights to Kabul after what it called "heavy-handedness" of Taliban authorities, Reuters reports.
Driving the news: The suspension comes after the Taliban ordered PIA to slash ticket prices, warning that the company's Afghan operations could be blocked if it refused to do so, per Reuters.
"We are suspending our flight operations to Kabul from today because of the heavy-handedness of the authorities," said a spokesperson for PIA, the only international company operating regularly out of Kabul, per Reuters.
The big picture: With the number of flights flying to Afghanistan limited, tickets for flights to the Pakistani capital of Islamabad have been selling for up to $2,500, compared with $120–$150 before the Taliban takeover, Reuters reports.
The Afghan Transport Ministry previously said prices from Kabul to Islamabad should "be adjusted to correspond with the conditions of a ticket before the victory of the Islamic Emirate" or the flights would be halted, Reuters reports.
PIA, meanwhile, said it continued to operate chartered flights to Kabul on "humanitarian grounds," and it faced insurance premiums for as much as $400,000 per flight, per Reuters.
"The insurance premiums on these flights are so high that it is simply impossible to operate scheduled flights to Kabul, as it is still considered a war zone by aircraft insurance companies and lessors," the company said in a statement, according to Reuters.
PIA also said that its staff in Kabul has faced last-minute changes in regulations and "highly intimidating behavior" from Taliban authorities.
Go deeper: Taliban says U.S. will give humanitarian aid but withhold recognition
Go deeper