NOAA is raising its climate profile, its head says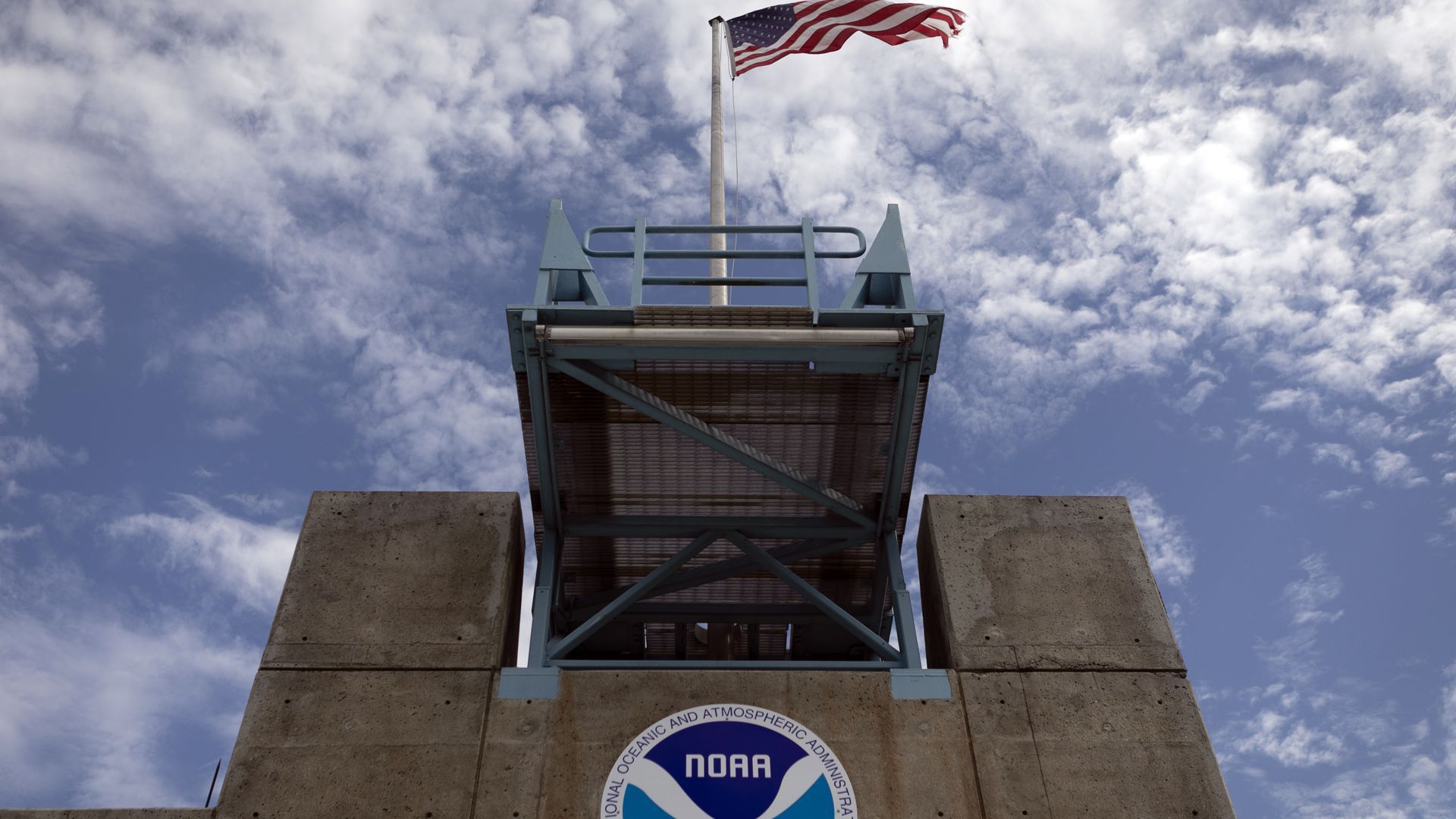 Richard W. Spinrad is the first Senate-confirmed administrator of NOAA in five years, which has its advantages in Washington.
What they're saying: "That immediately gets doors open and gets me access," Spinrad told Axios in an interview following an interagency climate and equity roundtable in Detroit on Tuesday.
What's happening: Spinrad, who previously served as the agency's chief scientist, said he's been quietly working to raise his agency's profile in the Biden administration, which has an all-hands-on-deck approach to climate change and other topics of interest to the agency.
"I have had in the last three months close to 30 meaningful meetings with the heads of probably 20 different agencies," he said.
"You may not be seeing that immediately in the public eye. But we are positioning NOAA for a much, much more visible and influential role in the federal government."
Context: Spinrad is also organizing multiple offices within his agency that touch on climate to form a NOAA Climate Council.
The goal is to avoid information getting stove-piped within the National Ocean Service, Office of Atmospheric and Oceanic Research and other entities, each of which has its own functions and subcultures.
The intrigue: NOAA is just one of at least 13 federal agencies dealing with climate science from NASA to the Energy Department.
Spinrad said since he took the helm in June, he's become convinced that the federal government should determine which agency has the lead role in providing certain types of climate information.
"Our nation needs some clarity on who's got the con, who is responsible, who is that authoritative source for climate information?" he said.
Go deeper: NOAA sailed a drone into the strongest storm on Earth
Go deeper