Latinos are more exposed to and likely to share misinformation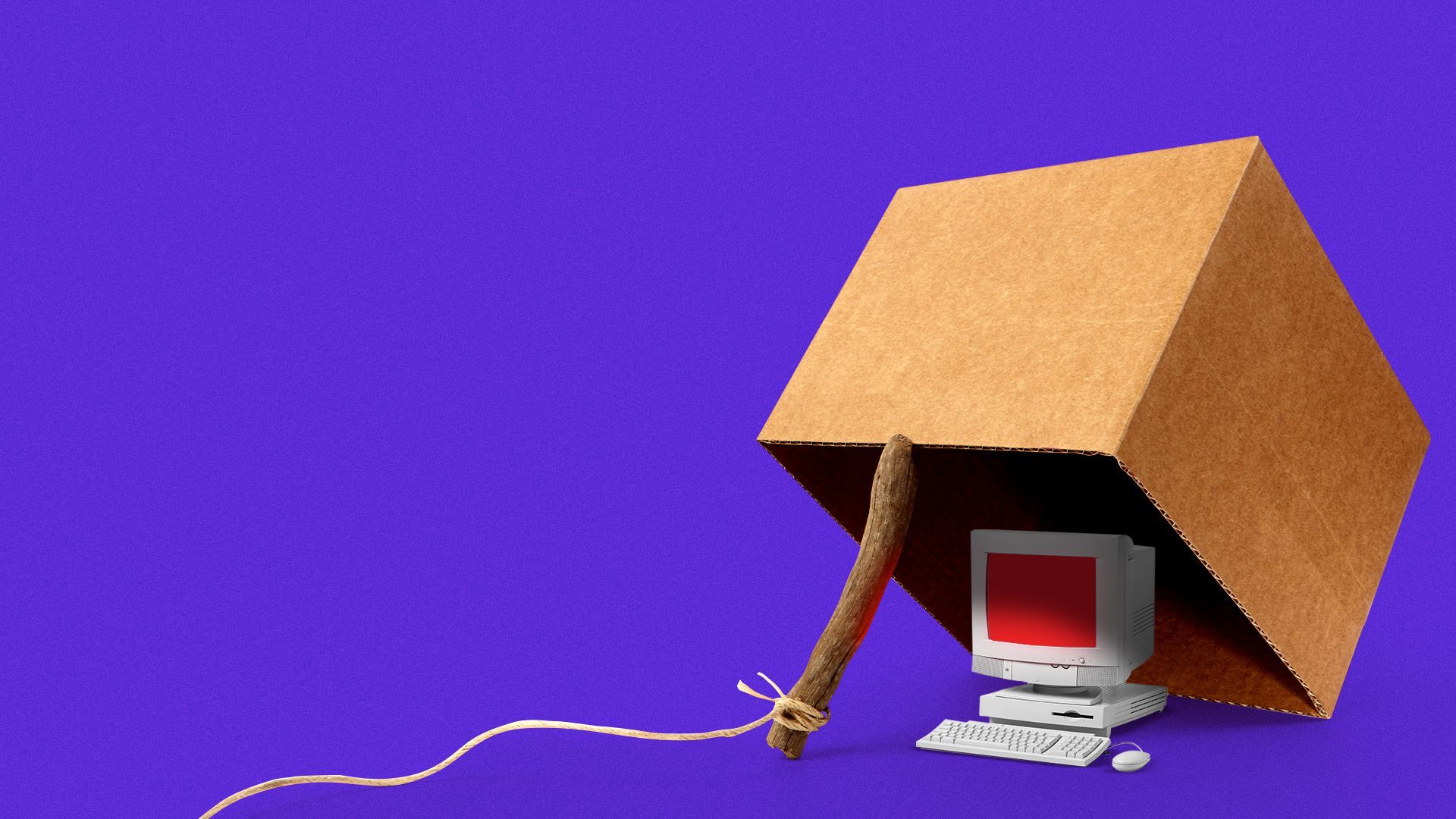 Websites and apps more popular with Latinos in the U.S. than other groups make them more susceptible both to exposure to misinformation and to sharing it, according to a Nielsen report.
What's happening: 28% of the content Latinos see on news websites they most frequently visit was flagged as biased, conspiracy-based or pseudoscientific.
That misinformation can affect health decisions and "undermine confidence in our democratic systems," the report warns.
Nielsen also cautions that moderated content on social platforms and traditional or algorithmic fact-checking can miss the false information since much of the content shared is in Spanish or Spanglish.
By the numbers: Nielsen highlights how Latinos spend more time on most social media apps and messaging services, where poorly sourced information can go viral.
Instagram reaches 69% of Latinos between 18-23 years old frequently, compared to 53% for other 18+ adults in the U.S.
Snapchat also has a greater reach: 50% of young adult Latinos, in contrast to 29% of the general adult U.S. population. 
And Hispanics use WhatsApp 27% more, Telegram 7% more, and both Discord and Twitter up to 6% more frequently.
What they're saying: Platforms "that have a higher composition of Latinos in their consumption audience had more presentation of content" that is biased or dubious, Stacie de Armas, senior vice president for diverse consumer insights at Nielsen, told NBC News.
"So essentially, if you're white, your chances are lower of seeing that kind of content than if you're Hispanic."
Of note: The Nielsen study also looked at the representation of diverse Latino communities across TV and streaming and found that it is "largely driven" by Spanish-language content.
Around 10% of programming has at least one Latino character across TV, but when Spanish content is excluded the number drops to just 6%.
Go deeper: Government Accountability Office hits media for lacking Latinos
Get more news that matters about Latinos in the hemisphere, delivered right to your inbox on Tuesdays and Thursdays. Sign up for the Axios Latino newsletter.
Go deeper