John Kerry plays down COP26, knocks Congress over climate legislation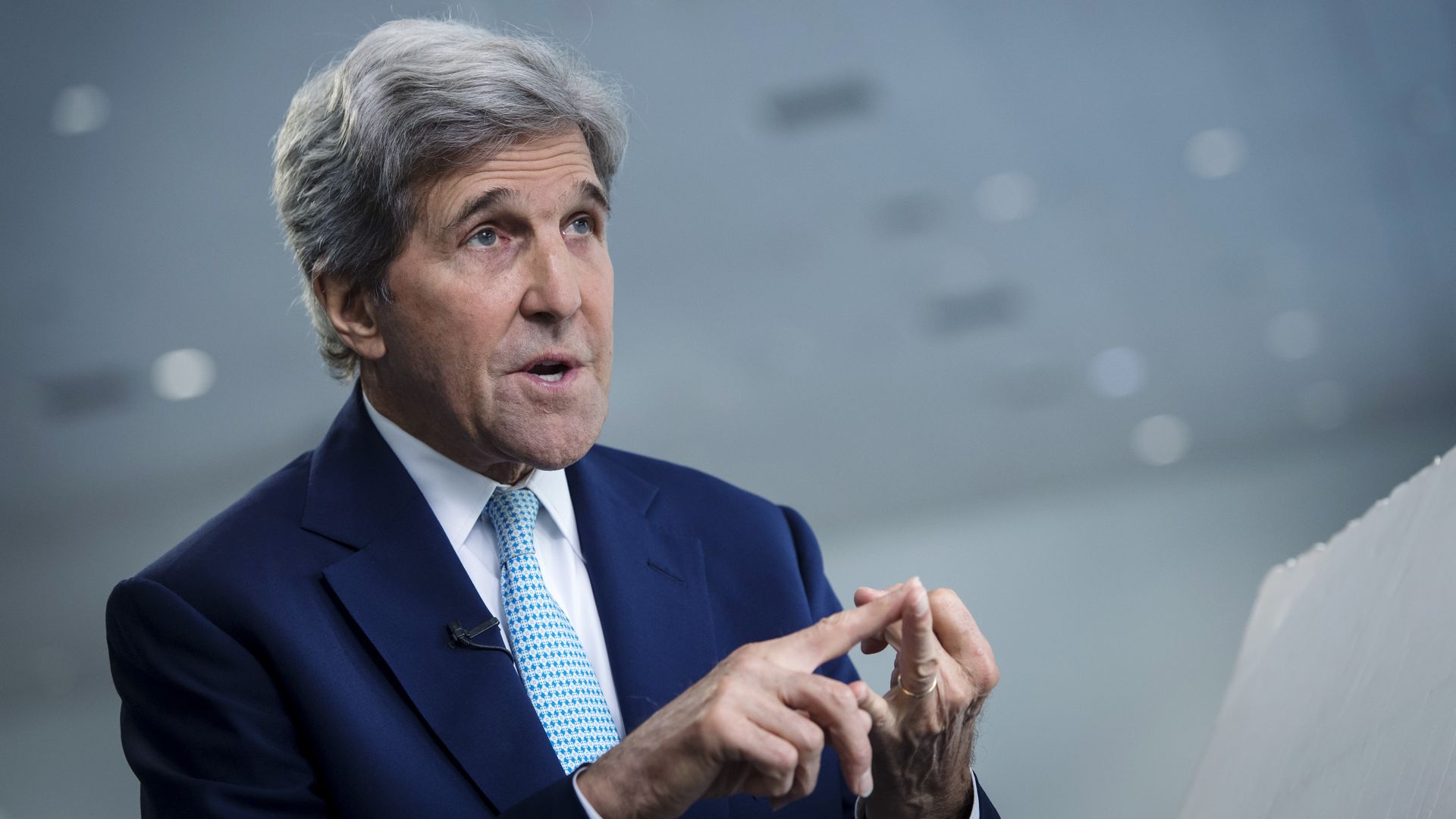 U.S. climate envoy John Kerry says COP26 may not get all the results he has been working toward, in part because Congress has yet to act on President Biden's ambitious climate agenda.
Driving the news: In an interview with the AP, Kerry says the negotiations in Glasgow, Scotland, may fall short of securing commitments from major emitters to stop burning coal and commit to aggressive near-term emissions cuts.
What they're saying: "By the time Glasgow's over, we're going to know who is doing their fair share, and who isn't," Kerry said.
"It would be wonderful if everybody came and everybody hit the 1.5 degrees mark now," he said. "That would be terrific. But some countries just don't have the energy mix yet that allows them to do that."
Kerry said he's ultimately confident that Congress will pass major climate legislation, saying, "I don't know what shape it'll take ... or which piece of legislation, it'll be in, but I believe we're going to act responsibly."
Our thought bubble: A key quote shows Kerry's frustration with Congress, where major legislation to address the climate crisis is stalled. This could damage U.S. credibility and leverage in Glasgow.
Failure to pass such legislation, he said, "Would be like President Trump pulling out of the Paris agreement, again."
He did say, though, that he thinks Congress will ultimately pass some form of climate legislation.
The big picture: China, India and other major coal-consuming countries may currently be reluctant to commit to aggressive emissions cuts or coal phaseouts at the talks because of a growing energy crisis.
Kerry will be traveling to Mexico and Saudi Arabia, where he is expected to secure last-minute climate pledges before the summit begins on Oct. 31.
Go deeper: Global energy crisis could dim climate hopes
Go deeper