FDA panel unanimously endorses Moderna boosters for certain populations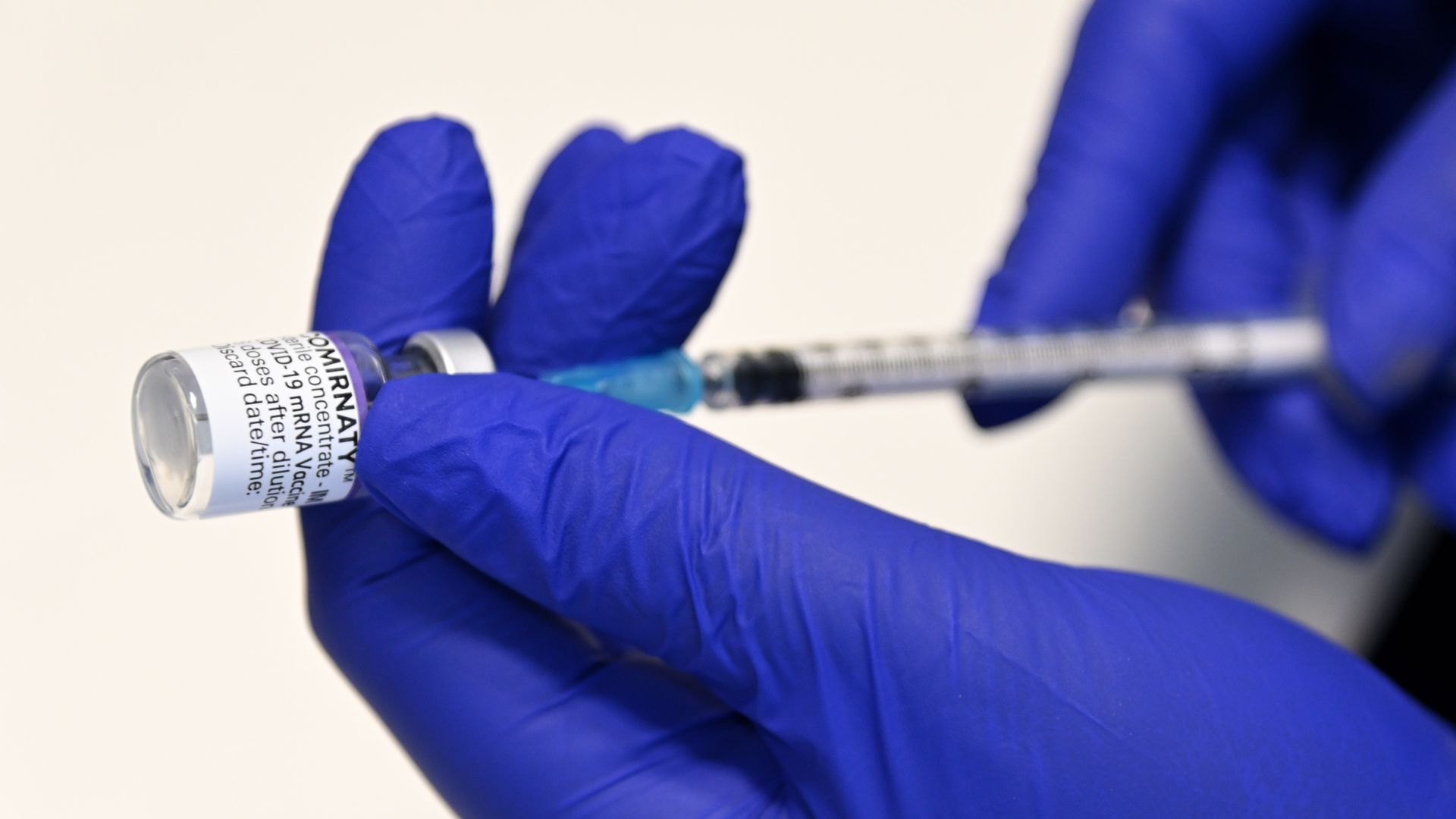 Members of the Food and Drug Administration's vaccine expert panel on Thursday endorsed boosters for Moderna recipients who are at high risk of severe COVID-19, occupational exposure to COVID-19 or are 65 years and older.
Why it matters: The unanimous decision mirrors the FDA conditions for those who qualify for a Pfizer booster.
Be smart: Despite small data sample sizes and limited data, the agency noted several times it would need a strong justification to say no to Moderna boosters when it already approved these conditions for Pfizer.
The group will discuss boosters for Johnson & Johnson recipients on Friday.
By the numbers: Moderna's vaccine remains 93% in preventing virus-related illness and 98% protective against severe cases after two shots, Jacqueline Miller, head of the company's infectious-disease therapeutic area, told the FDA Thursday.
Antibody levels dropped six to eight months after vaccination, however, according to Miller. A half-dose booster at least six months after initial vaccination restored those antibodies in a study of nearly 300 people.
The big picture: Moderna has been in the hot seat this past week over its distribution of vaccine doses globally. David Kessler, the Biden administration's chief science officer of the COVID-19 response, demanded the company "step up" its production for low-income countries.
The administration, however, still wants boosters for all Americans — an ethical debate among public health experts as much of Africa remains unvaccinated.
Between the lines: Some FDA officials said Thursday boosters will eventually be needed, citing emerging data from Israel and expressing a desire to "harmonize" its decision with what has already been decided for Pfizer in order to avoid unnecessary public confusion.
The presented data from Israel indicated boosters for Pfizer reduced the rate of severe disease by 60% to 80%. The number of severe cases in people under 40, however, was too small to conclude.
Context: Until this point, the agency has only voted on boosters for Americans who received the Pfizer vaccine, leaving Moderna and Johnson & Johnson recipients with little guidance as data trickle in.
Moderna has applied for authorization for a booster for people 18 and older and it proposes to give less vaccine in its booster than its original shot — 50 micrograms instead of 100 micrograms.
New data from the National Institutes of Health show people who got the Johnson & Johnson vaccine might benefit from getting a Pfizer or Moderna booster shot. But J&J has asked the FDA to approve a second shot for its own vaccine.
Peter Marks, director of the Center for Biologics Evaluation and Research, at the beginning of the meeting, said, "Vaccine effectiveness against mild and moderate disease does appear to wane over time for the different vaccines, and we do need to account for the fact that mild-to-moderate COVID-19 can be associated with adverse outcomes, such as blood clots and long COVID-19, even in those who have breakthrough infections after vaccination."
Yes, but: Eric Rubin, an adjunct professor of immunology and infectious diseases at the Harvard T. H. Chan School of Public Health, raised concerns about whether Moderna has enough data to show if a booster shot will create adverse side effects.
Separately, President Biden said Thursday, the FDA is ready to make its determination on vaccines for 5-to-11-year-olds in the next couple of weeks, and the federal government will be ready when that happens.
Go deeper