Delta Air Lines CEO warns fuel costs could dig into profits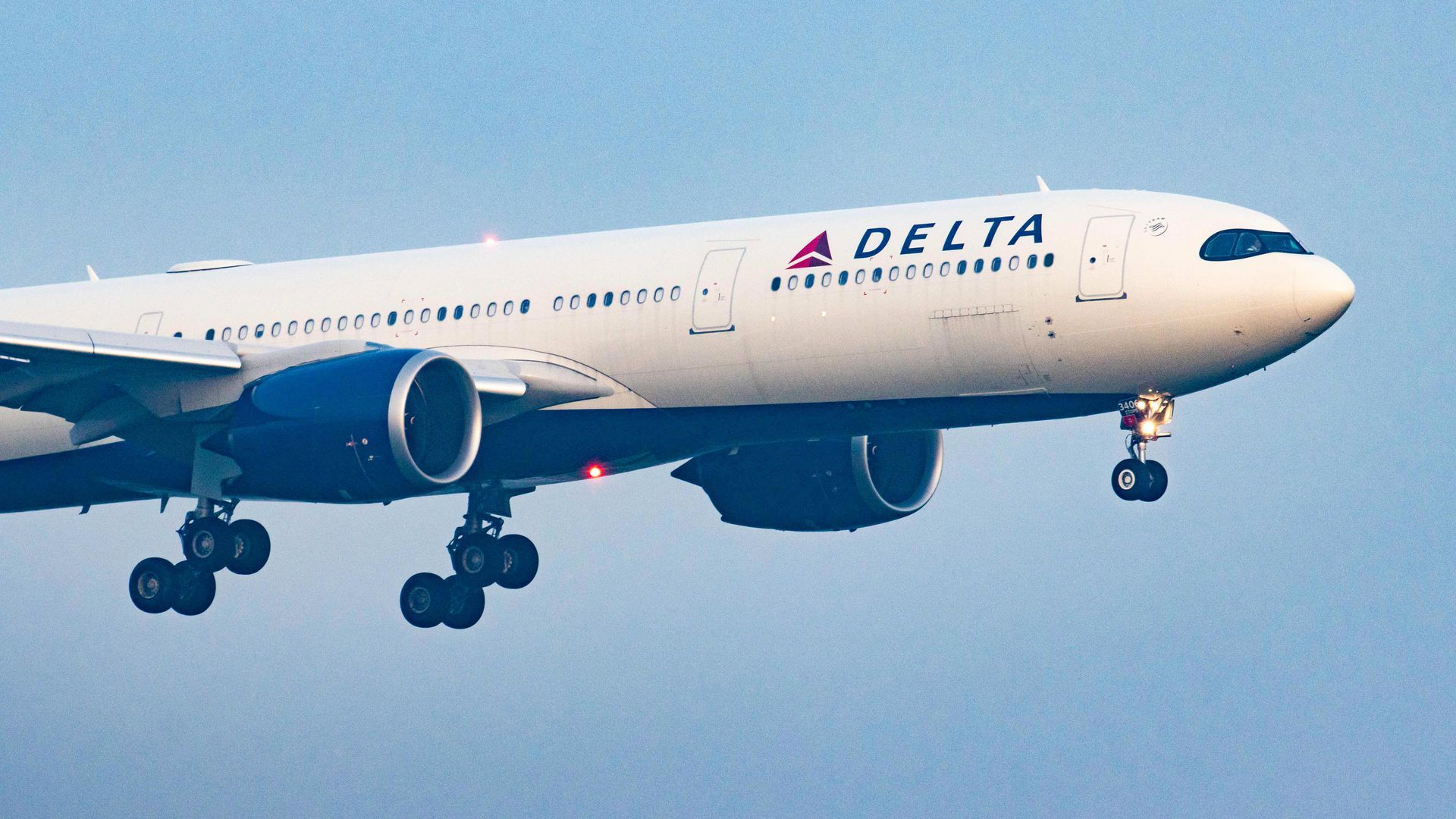 Delta Air Lines' biggest concern for the fourth quarter isn't "the variant" — as CEO Ed Bastian refers to it — it's fuel costs.
The big picture: Warnings like Delta's are a natural result of the global fuel chaos.
Driving the news: Delta reported earnings Wednesday, booking its first quarterly profit (without federal aid) since the start of the pandemic.
The company has a number of tailwinds. For one, bookings have increased — including for business travel — since COVID cases started receding last month.
Overall revenue is expected to hit 75% of pre-pandemic levels by the end of the year, from just 25% at the start (and that's without most international travel).
But, but, but: Just how much the cost of jet fuel rises, and how long it stays there, will determine whether the airline turns a profit in Q4, Bastian told CNBC.
Fuel is Delta's second-largest individual cost, after labor. "It's up 60% this year, and almost 20% just in the last month or so," he said.
The bottom line: Higher energy costs are likely to show up as risk factors in more companies' Q3 earnings comments.
Go deeper: Southwest, American Airlines to require workers to be vaccinated despite Texas ban
Go deeper