The Shey Peddy story: How the Phoenix Mercury guard overcame the odds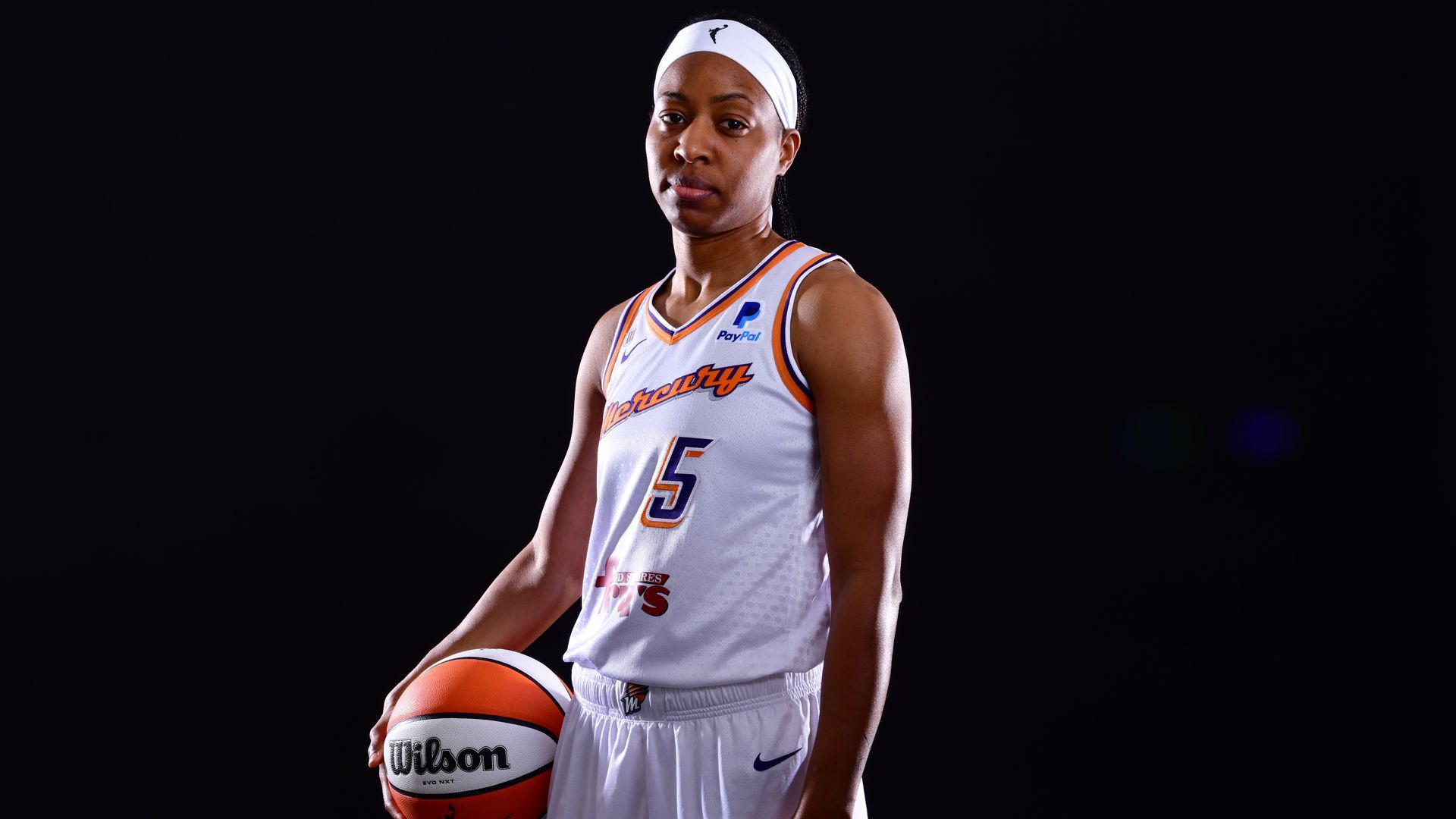 Diana Taurasi and Candace Parker headline the star-studded 2021 WNBA Finals, but you'd be hard pressed to find a better story than that of Mercury guard Shey Peddy.
Catch up quick: Peddy's journey began in 2012, when she was drafted by the Sky out of Temple.
After getting cut early in training camp, she went abroad to play in Israel, where checks were late and she had to drive herself to away games.
In 2013, Peddy was invited to Mystics training camp only to be cut in preseason again. After nearly quitting, she recommitted herself to basketball and blossomed into a EuroLeague star in Latvia.
Then came 2019. Peddy was once again cut by the Mystics in training camp, but when the team needed a replacement player midseason, she came home and made her WNBA debut at age 30.
She was cut again three weeks later, but was such an asset that the Mystics hired her as a coaching and video intern. A few months later, Peddy won an WNBA title as a member of the "coaching staff."
2020 was more of the same ... until it wasn't. Peddy was a late addition to the Mystics' bubble roster and got waived midseason. But before she cleared waivers, the Mercury swept in and signed her.
That move paid off in a huge way, as Peddy hit a buzzer-beating three — against the Mystics (!) — to help Phoenix advance in the playoffs.
This season, Peddy has been a key contributor for the Mercury, appearing in every game and scoring double-digit points in four of her last five playoff games entering tonight.
"The WNBA is nearly impossible to break into, and there are so many stories of players overcoming the odds and finding their place. But I don't think any player has a success story with as many improbable twists and turns as Peddy's. It's one to celebrate."
—
Lindsay Gibbs, Power Plays
What to watch...Tonight, Game 2: Sky (up 1-0) at Mercury, 9 p.m. ET (ESPN)
Go deeper