New York City to transfer 230 women and trans inmates out of Rikers Island jail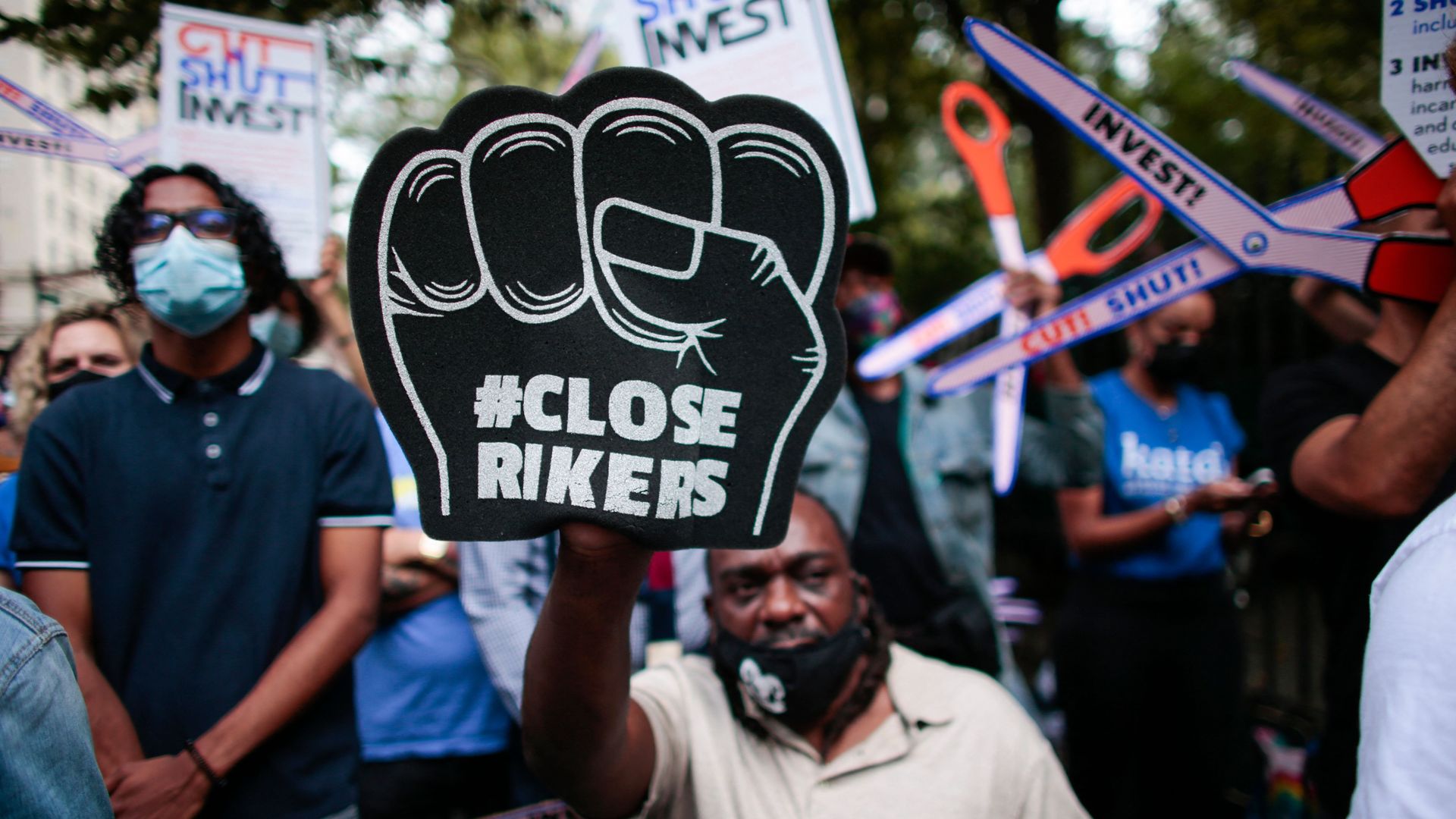 More than 200 women and transgender inmates will be transferred from New York City's Rikers Island jail complex and to state facilities, New York Gov. Kathy Hochul (D) and New York City Mayor Bill de Blasio (D) announced Wednesday.
Why it matters: Rikers for years has been plagued by neglect and dysfunction, which has worsened during the coronavirus pandemic. Wednesday's announcement comes amid growing calls by activists and human rights groups to close the facility.
Hochul last month ordered the release of 191 inmates from Rikers Island.
The big picture: Under Wednesday's agreement, approximately 230 inmates will be transferred to state-run facilities in Westchester County, the Bedford Hills Correctional Facility and the Taconic Correctional Facility.
The transfers will begin the week of Oct. 18, and occur twice a week, with 10-20 inmates transferred each time.
Of note: The transfer agreement is temporary, and state leaders are still examining longer-term solutions, officials said.
What they're saying: "The situation on Rikers Island is grave and complex, and thus requires bold action from all levels of government to deliver change," Hochul said in a statement, adding that the move is intended to aid the most vulnerable populations at the jail.
"These actions will further help ease staffing concerns, capacity constraints, and improve safety for several hundred detainees until such time that the City can identify and implement a permanent solution that will bring justice to the situation at Rikers," Hochul added.
"I'm proud to work with Governor Hochul on this initiative, which will provide important relief for the situation on Rikers," De Blasio said a statement, noting that reform efforts of Rikers have made "encouraging progress."   
Go deeper: Worsening crisis at Rikers Island jail spurs calls for action
Go deeper