The big face-off between Halo, Call of Duty and Battlefield
The video game horse race to watch this fall is between "Call of Duty: Vanguard," "Battlefield 2042" and "Halo Infinite," three shooter games from giant franchises that keep bumping into each other on their way to release.
Driving the news: Two of the expected mega-games will intersect tomorrow, as Activision's "Vanguard" and EA's "2042" both run online showcases at 11 a.m. ET to reveal new modes.
One measure of relative interest: Twitch tracking service Gamesight tallied viewership for the games' recently completed playable betas. "Halo" peaked with 82K simultaneous viewers, "Call of Duty" with 182K viewers, "Battlefield" with 340K.
State of play: The three shooters have superficial similarities but will test distinct business models.
Activision's "Call of Duty: Vanguard" (console, PC), goes first on Nov. 5.
"Vanguard" returns the franchise to World War II, will sell for $60–$70 and includes a storyline campaign as well as numerous multiplayer modes.
It's unclear if ongoing investigations and lawsuits around Activision or fatigue with the franchise will drag performance. "CoD" doesn't usually face two major alternatives launching in the same season.
What to watch: Activision runs "Call of Duty" as a multigame business, using its more popular free-to-play battle royale "Warzone" to promote and feed players into the $60 releases.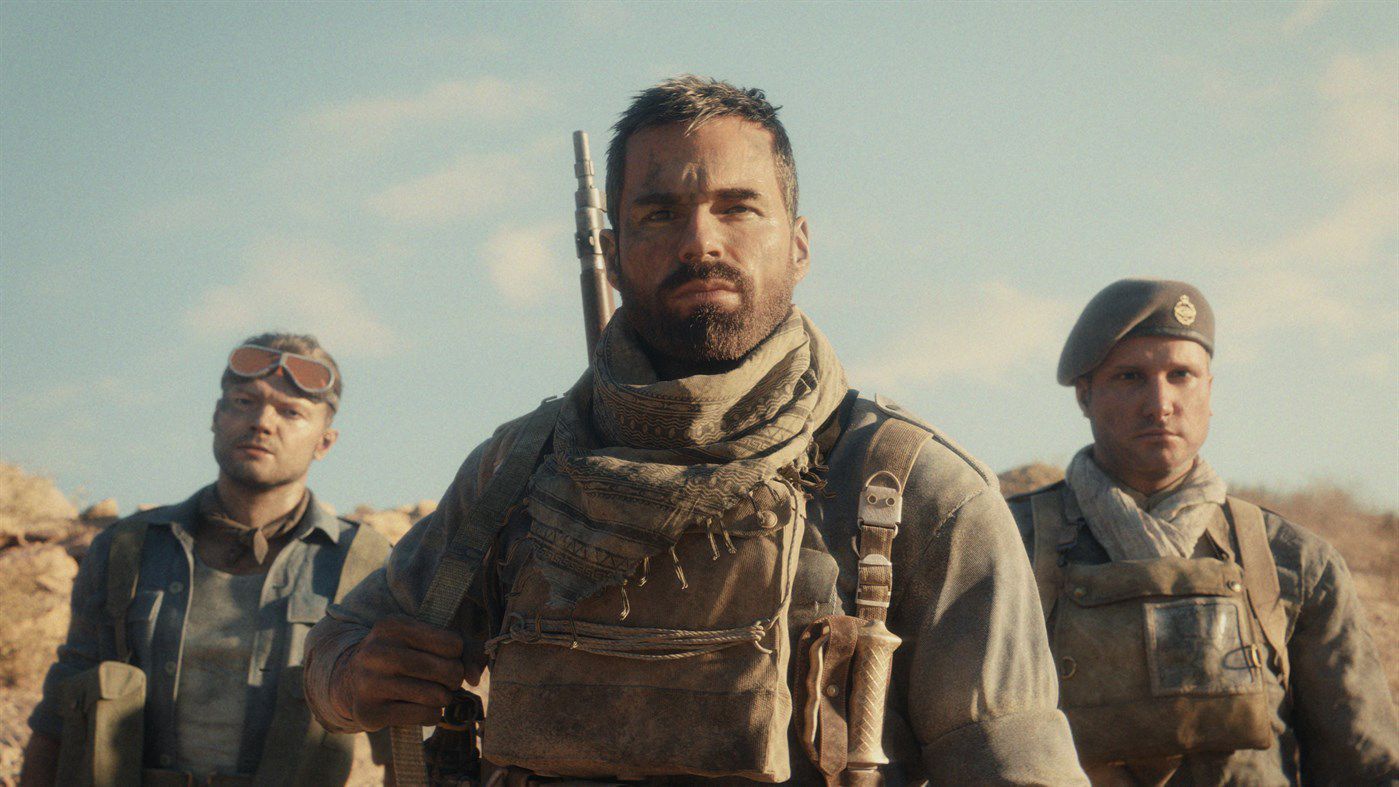 EA's "Battlefield 2042" (console, PC) follows on Nov. 19.
You can guess when the game is set. It'll also sell for $60 but will only include multiplayer modes, focusing on large-scale competition involving virtual soldiers and vehicles.
"2042" is the only one of the three without a currently announced free-to-play option that feeds it players, but, even if it doesn't get one, it has a hungry fanbase who've been awaiting a sequel for years.
What to watch: "Battlefield" arguably has the shakiest path, as EA missed a planned September date for its beta, pushed the game's full release back from October, as it is clear the game is coming in hot.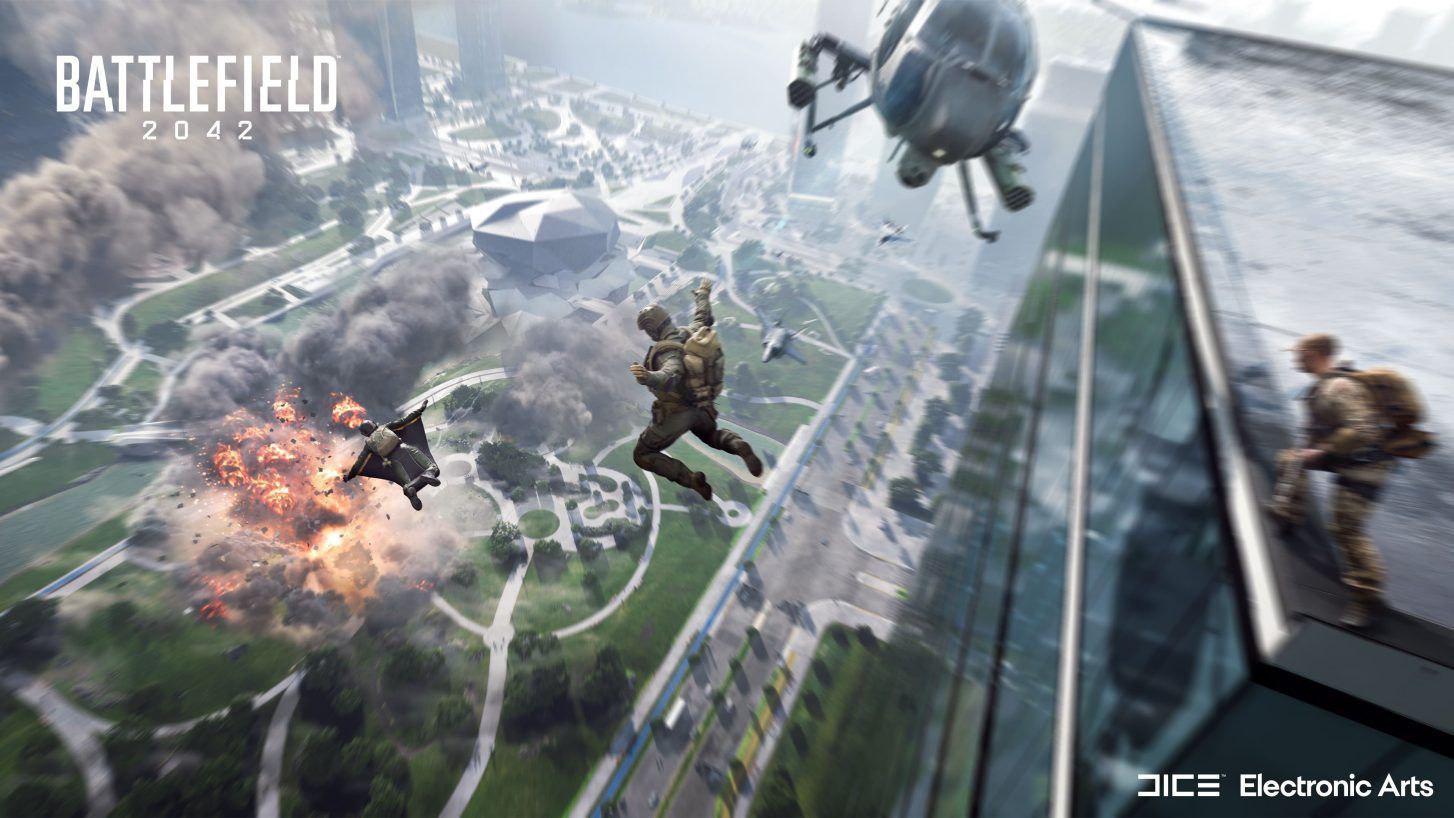 Microsoft's "Halo Infinite" (Xbox, PC, Cloud Gaming) goes last, on Dec. 8.
The sci-fi game's multiplayer mode will be offered for free, but Microsoft will charge $60 for the campaign (or players can receive it at no added charge if they subscribe to Xbox Game Pass).
"Infinite" was supposed to come out last year, and it's not even releasing on Nov. 15, which is the "Halo" franchise's 20th anniversary. But a poor showing of the game's campaign last year has given way to a well-received series of multiplayer "tech tests" this fall.
What to watch: All signs point to the free multiplayer portion of "Infinite" being a hit, but the campaign mode, generally a big selling point for this series, has barely been shown in the past year.
The big picture: Competition here isn't zero-sum, and it's also not closed off to outside competitors.
All three games will also vie for attention against a range of other popular games in their category and with power players on other platforms.
For example, Activision oversees Tencent's massive "Call of Duty: Mobile," which market tracker Sensor Tower tells Axios has generated over $350 million in user spending. But the game faces fierce competition from Garena's mobile shooter "Free Fire," a non-U.S. hit that is now attracting a similar amount of monthly users as "CoD" in the States.
What's next: Release days for the three games will come and go without a final winner, as all are designed to be digitally expanded with new modes for at least a year beyond.
So if any stumble, they'll be given many chances to recover.
Go deeper