Judge accepts guilty plea of Marine who criticized Afghanistan withdrawal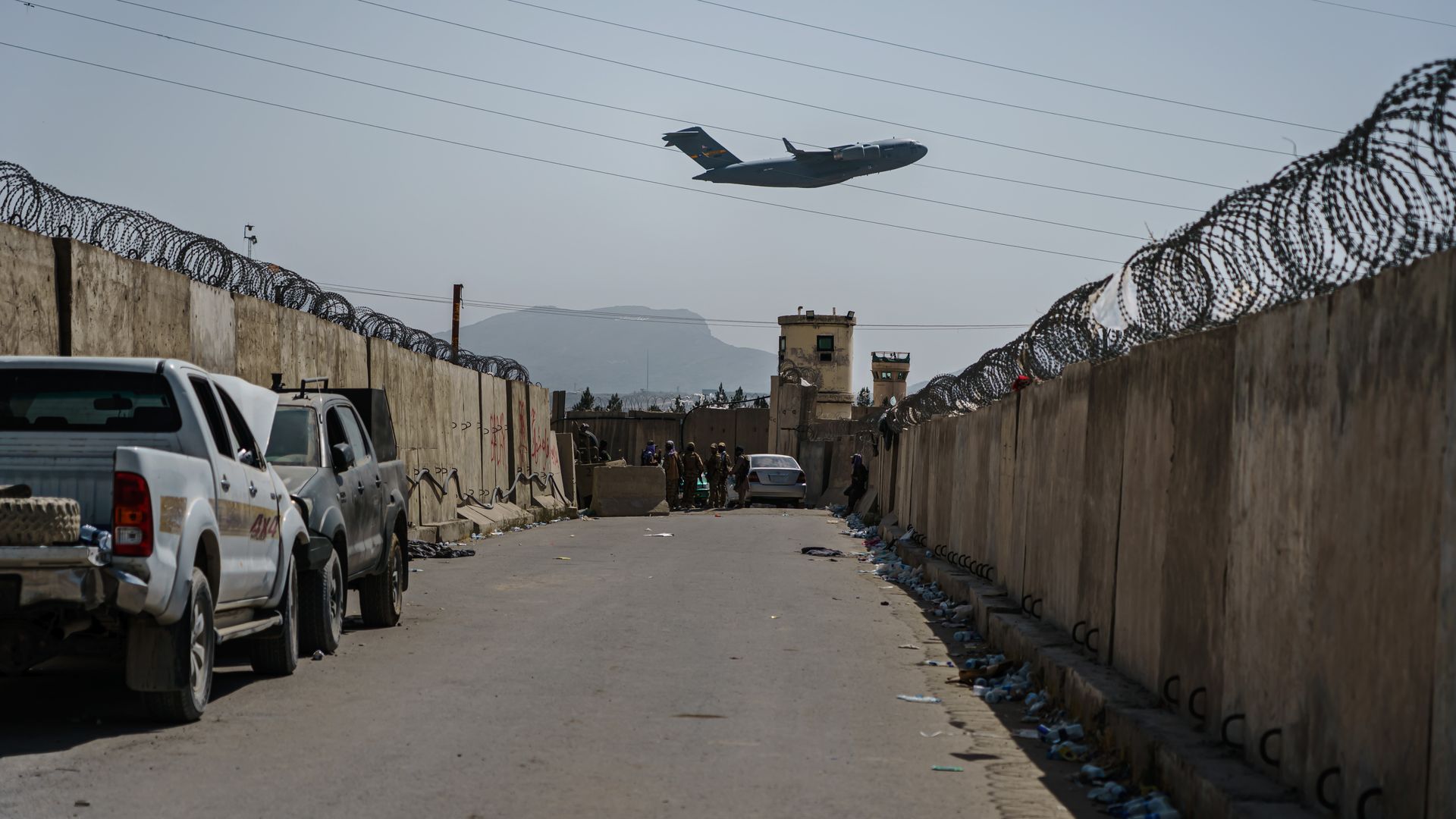 A U.S. military judge on Thursday accepted the guilty plea of a Marine who publicly criticized the U.S. withdrawal from Afghanistan.
The latest: Lt. Col. Stuart Scheller faces the possibility of a letter of reprimand and forfeiture of two-thirds of one month's pay for a year, according to The Washington Post.
In a legal document accepted by the judge Thursday, Scheller acknowledged that he had disrespected his superiors and called his actions "wrongful," per Task & Purpose.
Sentencing is scheduled for Friday, according to U.S. Marine Corps Capt. Sam Stephenson. Pre-sentencing arguments were heard Thursday at Camp Lejeune in North Carolina.
Catch up quick: Scheller's five charges include disrespect toward superior commissioned officers, willfully disobeying a superior commissioned officer, and dereliction in the performance of duties, Stephenson said.
Scheller gained notoriety at the end of August after he posted a video to social media lambasting the U.S. withdrawal from Afghanistan after news broke of a Kabul airport bombing that killed 13 American service members and dozens of Afghans, per the Post.
Scheller was ordered to stop posting criticism on social media but went on to share more videos.
As part of his guilty plea, Scheller acknowledged "service members do not have the same freedom of speech to criticize senior U.S. officials as civilians," the Post reported.
He also levied criticisms against some Republicans, including former President Donald Trump.
Editor's note: This story has been updated with details throughout. It has also been corrected to show Scheller faced five charges, not six.
Go deeper