U.S. questions Tesla over lack of recall after self-driving update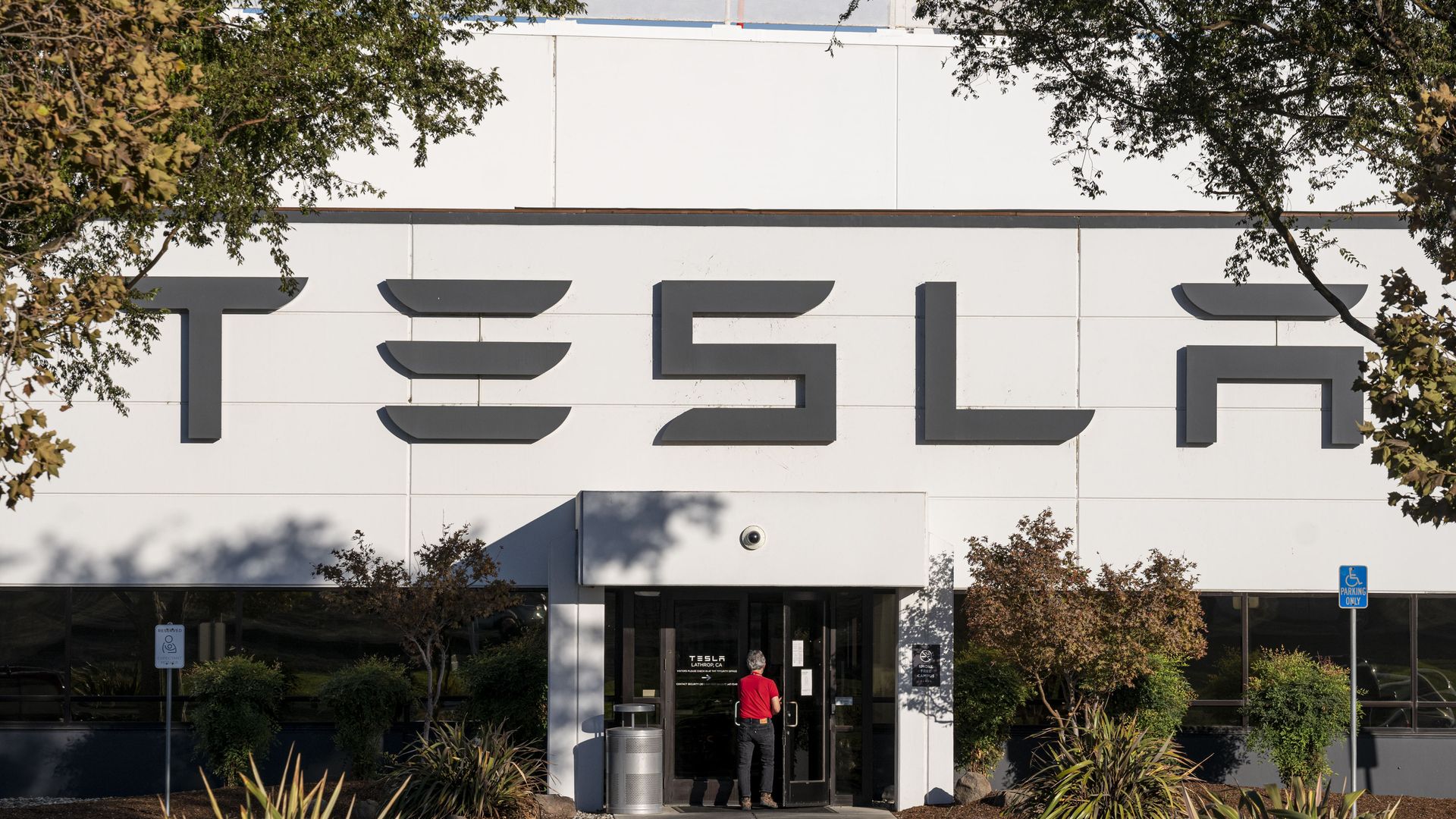 The National Highway Traffic Safety Administration (NHTSA) questioned Tesla in a letter Wednesday on why the company did not file a recall when it updated the self-driving software for some of its vehicle models last month.
Why it matters: Federal law requires automakers to submit a recall when they issue an "over-the-air" update that mitigates a defect that poses an unreasonable risk to drivers.
The big picture: Tesla updated its Full Self-Driving software in late September so the system could detect flashing emergency vehicle lights in low light conditions and adjust vehicle speed in response.
Tesla should have issued a recall "no more than five working days after the manufacturer knew or should have known of the safety defect or noncompliance," NHTSA said.
In a separate letter, the agency questioned why the company allegedly required people to sign non-disclosure agreements in order to participate in beta testing for its Full Self-Driving feature.
NHTSA said the agreements "limit the participants from sharing information about [Full Self-Driving] that portrays the feature negatively, or from speaking with certain people about [Full Self-Driving]" and limited its ability to function as a regulator, since it significantly relies on reports from consumers as a source for information.
What's next: The agency ordered Tesla to send it requested information by Nov. 1 or face daily penalties up to a total amount of more than $114 million.
Telsa did not immediately comment on the NHTSA letter.
Go deeper: Tesla to move headquarters from California to Texas
Go deeper