Archbishop: Catholic troops can reject COVID vaccine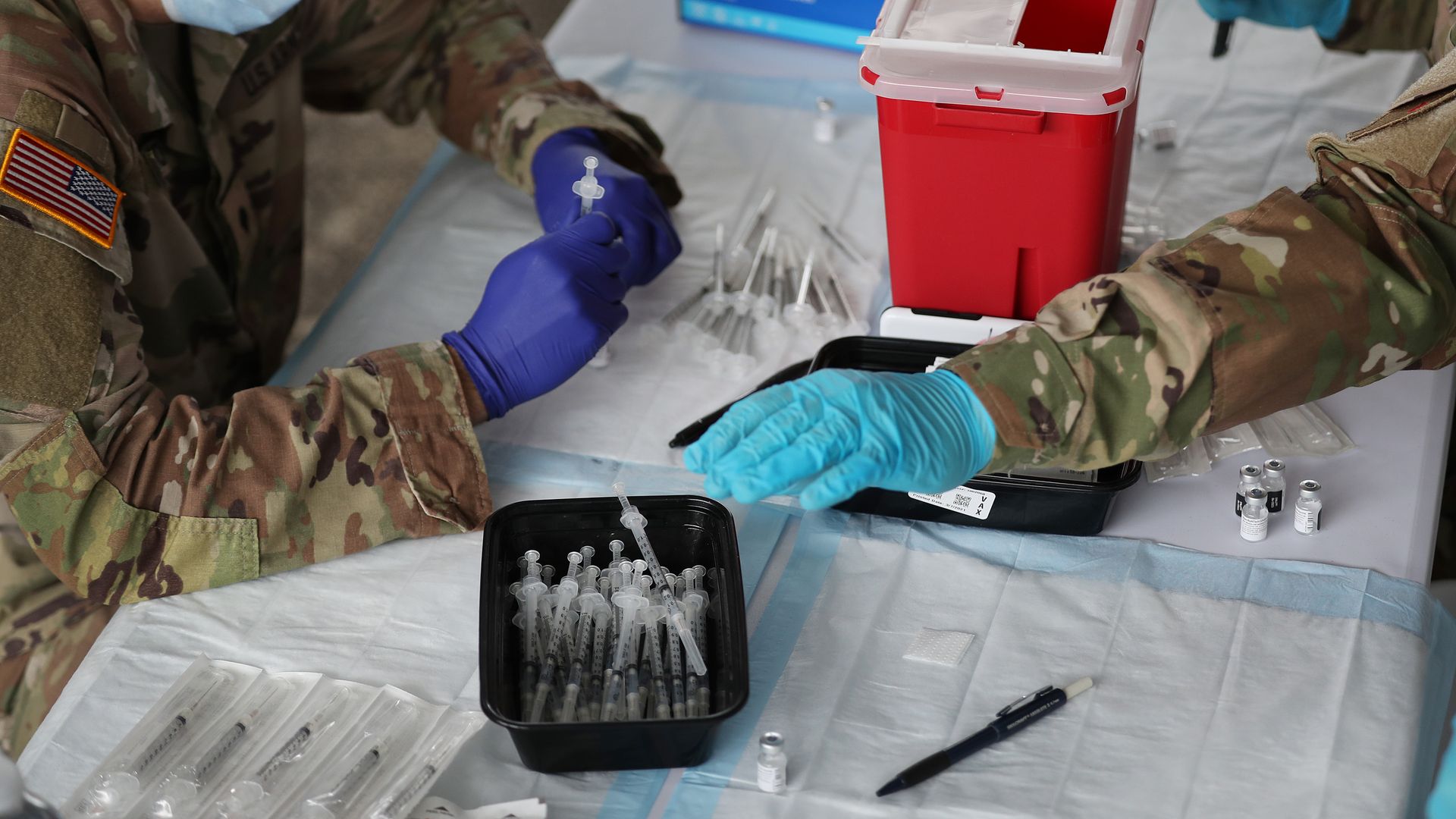 Catholic U.S. troops should be allowed to reject the COVID-19 vaccine if taking it "would violate the sanctity" of their conscience, said Archbishop for the Military Services Timothy Broglio in a statement out Tuesday.
Why it matters: Broglio encouraged troops to get the vaccine, but acknowledged that some people have questioned whether the church's position encouraging the shot "precludes an individual from forming a sincerely held religious belief that receiving the vaccine would violate his conscience."
"It does not," wrote the archbishop.
Driving the news: The Pentagon mandated the vaccine for troops back in August, but many service members are still unvaccinated as deadlines approach.
Between the lines: Broglio noted that the Pfizer and Moderna vaccines were tested using an abortion-derived cell line.
"That type of a link has been for centuries considered remote material cooperation with evil and is never sinful," Broglio wrote, underscoring his approval of the two-dose vaccines.
"The Johnson & Johnson vaccine was developed, tested, and is produced, with abortion-derived cell lines. That vaccine is, therefore, more problematic. If it were the only vaccine available, it would be morally permissible, but the faithful Catholic is to make known his or her preference for a more morally acceptable treatment."
The church's guidance allows Catholics to take vaccines derived from fetal tissue when no other vaccine option is available.
Broglio has supported the decision to mandate the vaccine for U.S. troops, and his statement Tuesday appeared to codify his earlier suggestion that troops could reject the vaccine because of their personal conscience.
Go deeper: Hundreds of thousands of U.S. troops remain unvaccinated as deadlines near
Go deeper