Afghan interpreter who helped rescue Biden in 2008 safely leaves Afghanistan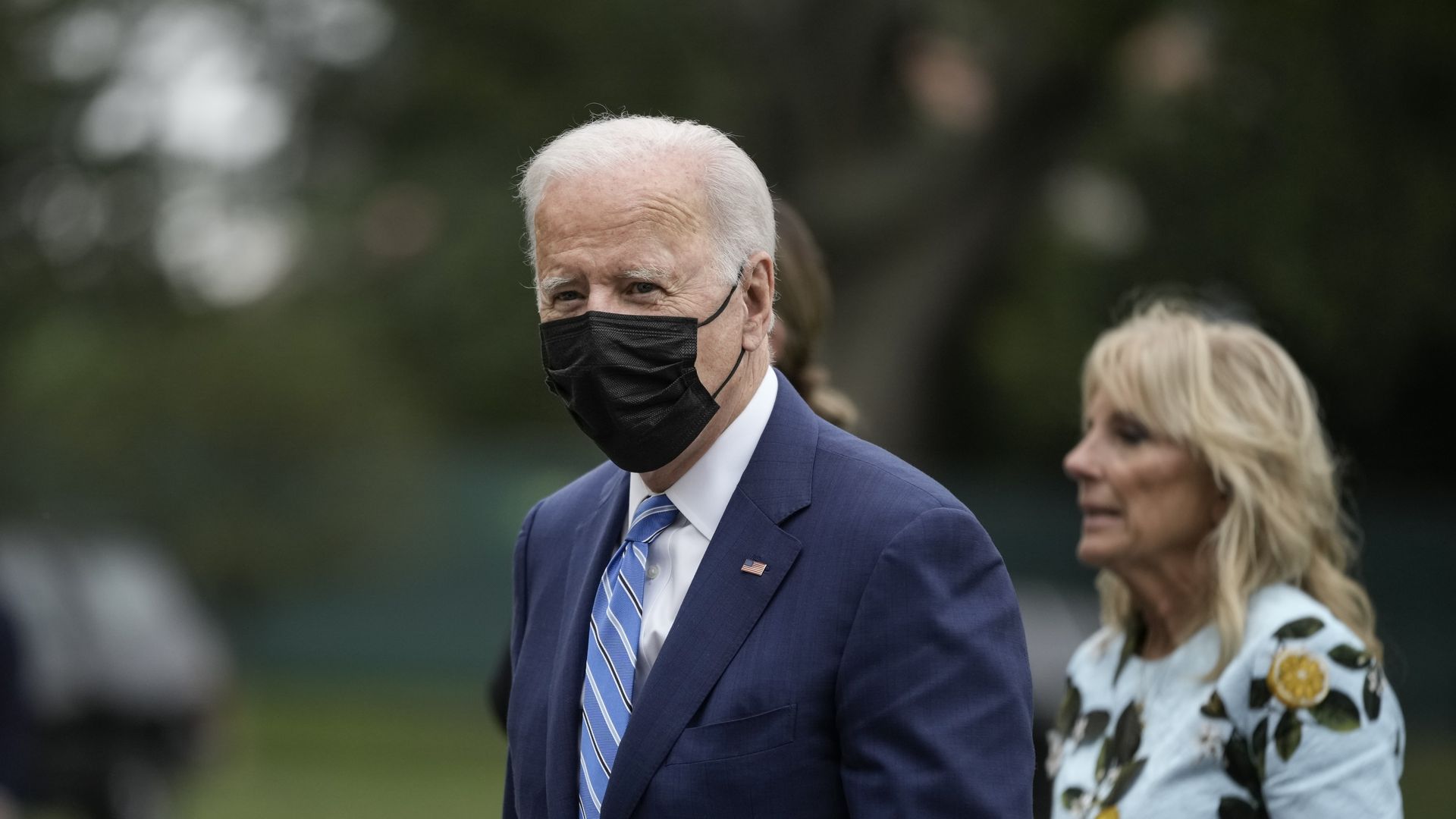 An Afghan interpreter who helped rescue President Biden in Afghanistan in 2008 when he was a senator has safely left the country with his wife and five children, the State Department confirmed to Axios on Tuesday.
Why it matters: Aman Khalili, who was instrumental to the mission that rescued Biden's helicopter when it was caught in a snowstorm according to U.S. veterans, was forced into hiding after the Taliban took over Kabul.
Context: When U.S. troops fought the Taliban in 2008, Khalili "was there the entire time," combat veteran Brian Genthe told the Washington Post.
The interpreter would go six or seven months without seeing his family in his determination to "make his country right," Genthe added.
He worked with U.S. soldiers to rescue Biden, who was with then-Sens. John Kerry and Chuck Hagel, after they were forced to land in a valley vulnerable to Taliban attacks.
Details: The family arrived in Doha, Qatar, on Monday after the State Department requested Pakistani government approval to send them to the Persian Gulf state on a U.S. military flight.
The big picture: Genthe led the effort to evacuate Khalili and his family after the interpreter pleaded for help in a Facebook message to him.
Khalili had applied for a Special Immigrant Visa, which is granted to Afghan allies who worked with U.S. troops, but was forced to wait for the program to clear its backlog, according to CNN.
He was among the crowd of people outside Kabul's airport attempting to secure spots on the last flights out of the country during the U.S. military withdrawal, but said American soldiers told him his family could not enter, per the Journal.
The State Department later agreed to assist Genthe's group of Arizona military vets and the aid nonprofit Human First Coalition to plan an escape for Khalili through Pakistan.
What they're saying: "After 144 hours of driving day and night and getting through so many checkpoints my family was so scared, but right now this is a kind of heaven," Khalili told the Journal. "Hell was in Afghanistan."
Khalili safely left the country "with extensive and high-level engagement and coordination among the U.S. government, private U.S. citizen groups and many others who also supported him along the way," the State Department said in a statement to Axios.
A Human First spokesperson noted in an interview with WashPost that "there are tens of thousands of people who remain in Afghanistan who do similar things, acts of valor protecting Americans over the course of the last 20 years, maybe not for somebody who is as famous as the president, but who are just as deserving to leave."
Go deeper