Parent sues Wisconsin school district after child tests positive for COVID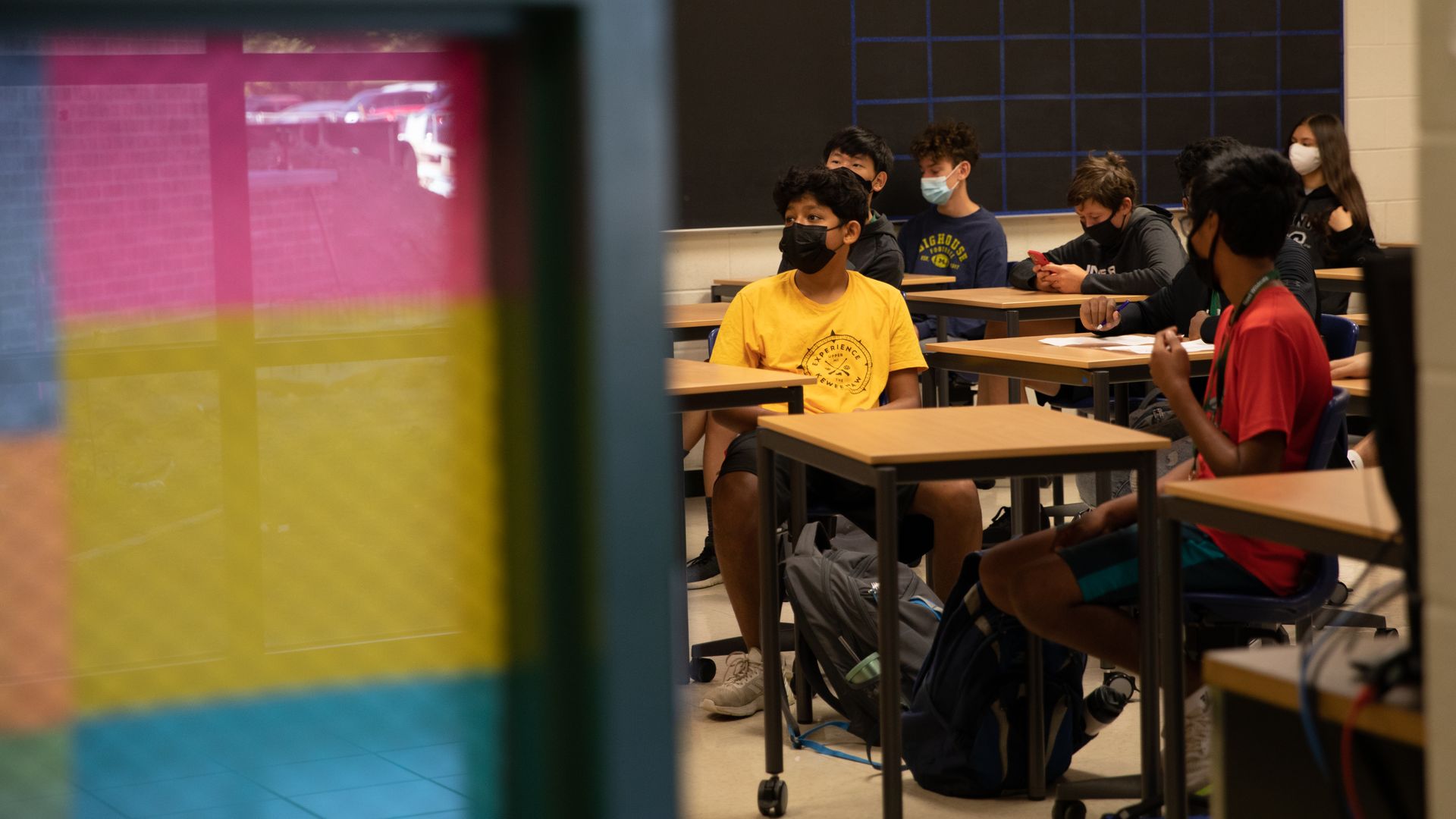 A parent is suing a Wisconsin school district and its school board after their child contracted COVID-19 from a classmate, the Milwaukee Journal Sentinel reports.
Driving the news: The lawsuit alleges that Shannon Jensen's son contracted the virus because of the Waukesha School District's lack of mitigation measures. The district lifted its mask mandate and many other measures back in May.
Details: The lawsuit says a classmate of Jensen's son came to Rose Glen Elementary School with symptoms in September while not wearing a mask, per the Sentinel.
Jensen's son was seated next to the sick student and contracted COVID-19 despite wearing his own mask. Jensen's two other sons also later tested positive.
In the lawsuit, Jensen said the district was slow to inform her that children in her son's class had tested positive, that the district wasn't conducting contact tracing, and that it didn't have protocols for when the class should be quarantined.
Worth noting: The suit is being funded by the Minocqua Brewing Company Super PAC. The brewing company is owned by Kirk Bangstad, who has voiced opposition at former President Trump's COVID-19 policies and ran unsuccessfully against incumbent state Rep. Rob Swearingen (R) last year.
What to watch: The lawsuit seeks an injunction to compel the district to adhere to the CDC's COVID-19 guidelines.
Go deeper