Weather and climate disasters have cost the U.S. over $100 billion in 2021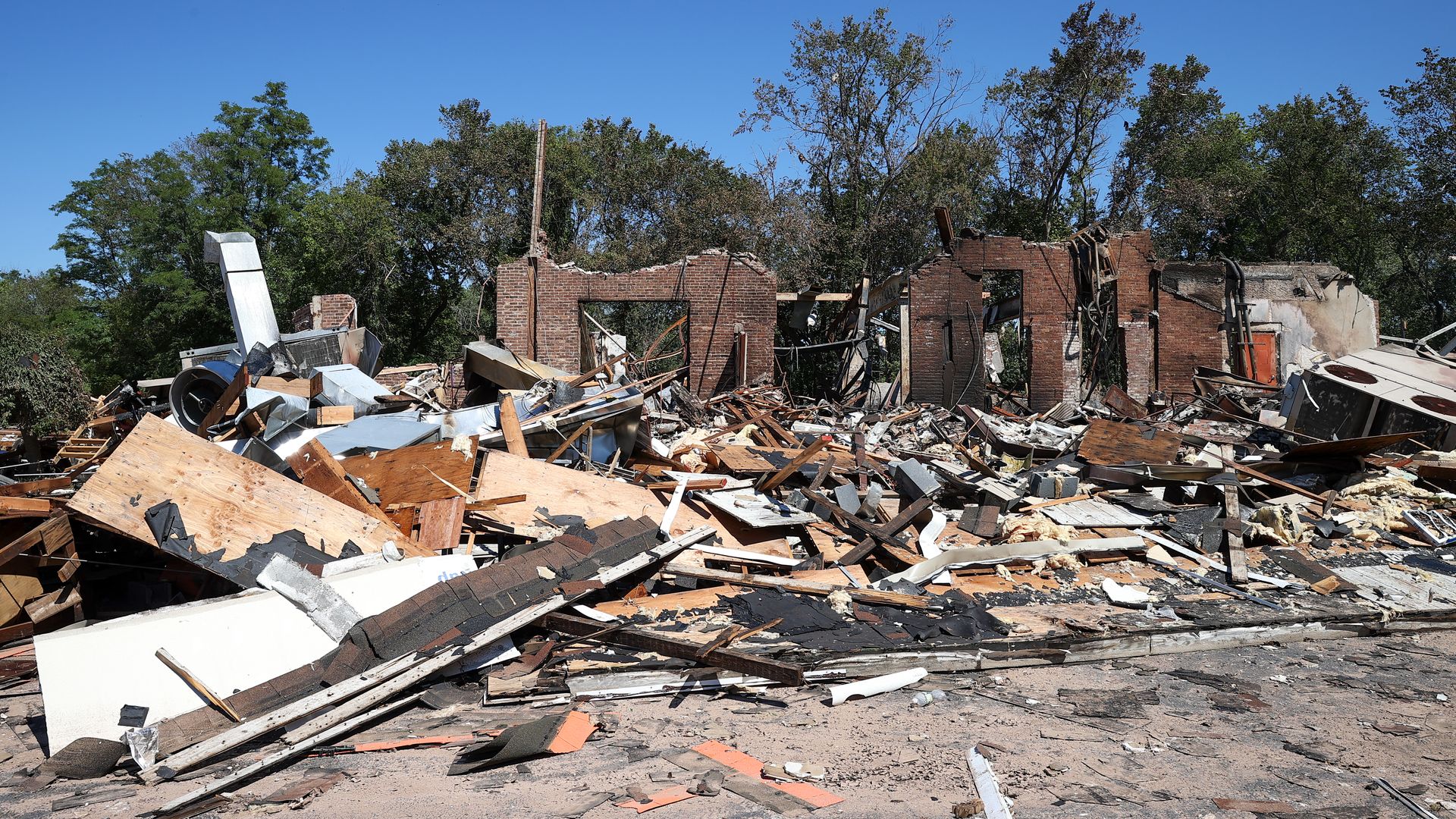 Weather and climate disasters in 2021 have killed 538 people in the U.S. and cost over $100 billion, according to a report from the National Oceanic and Atmospheric Administration.
Why it matters: The first nine months of 2021 saw the largest number of billion-dollar disasters in a calendar year so far, with 2021 on pace for second behind 2020, per the report.
Driving the news: From January through the end of September, the U.S. has experienced 18 weather and climate disasters that each cost more than $1 billion, per the report.
Additionally, 538 people have died from the disasters, which is more than twice the number of deaths from all billion-dollar disasters that occurred in 2020, per the report.
Details: The disasters include four tropical cyclones, two flooding events, one combined drought and heat wave, one wildfire event, and one combined winter storm and cold wave. 
Hurricane Ida leads as the year's most expensive disaster to date. Recovery from Ida has cost $60 billion and ranks among the top five most costly hurricanes on record since 1980 — and its cost is only expected to rise.
Thought bubble from Axios' Andrew Freedman: The spate of billion-dollar extreme weather and climate disasters reflects both climate change-related trends, such as an uptick in heavy precipitation events and stronger hurricanes, as well as the fact that there are more things in harms' way than there used to be.
Go deeper: The next 30 years of extreme weather
Go deeper