Experts change guidance for people taking daily aspirin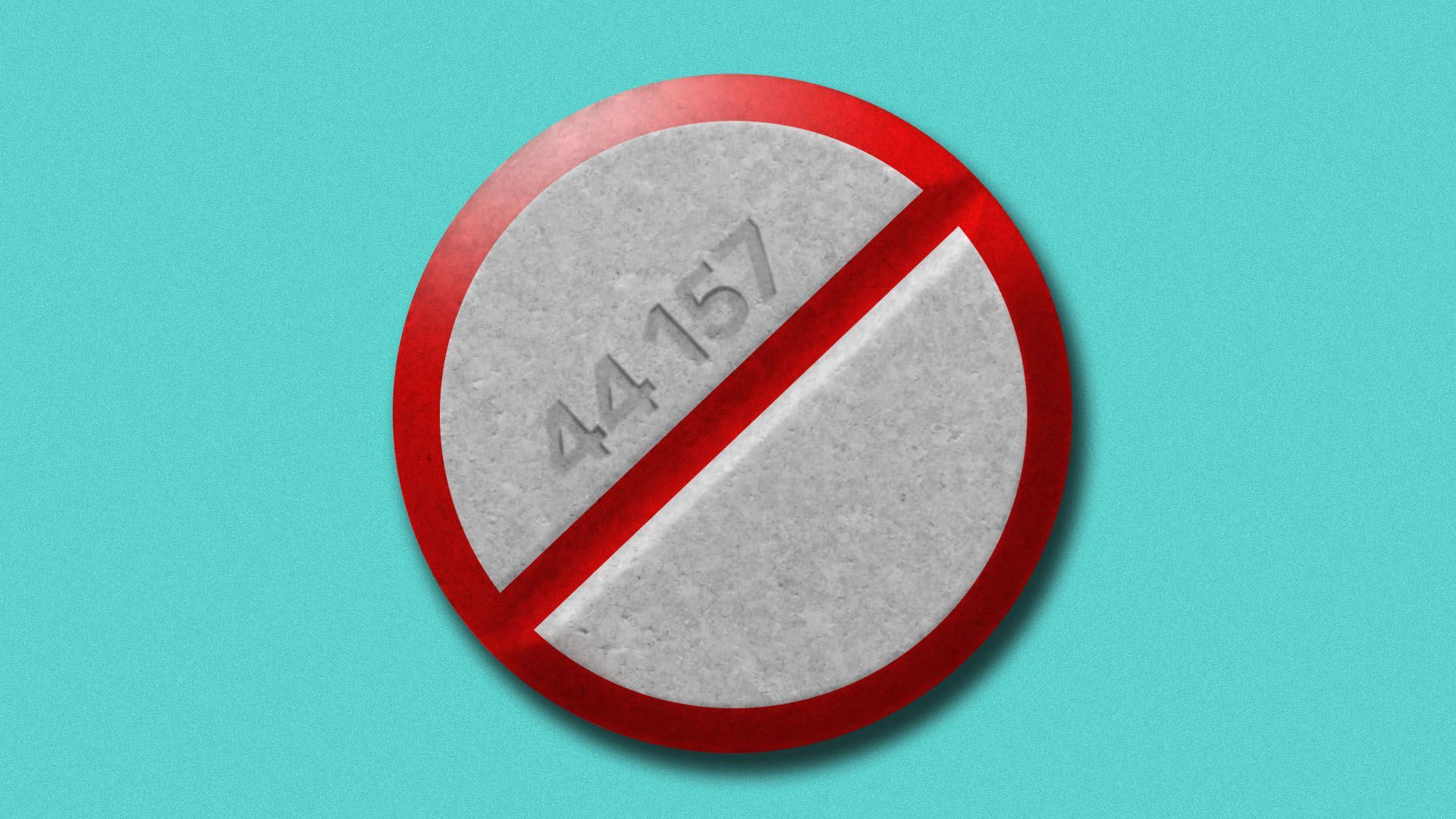 People 60 and older should not take low-dose aspirin daily to prevent a first heart attack or stroke, according to a working recommendation from the U.S. Preventive Services Task Force.
Why it matters: It's a revision of the panel's 2016 recommendation that recommended some people take baby aspirin daily to prevent heart disease and colorectal cancer.
The big picture: Based on new evidence, the task force said daily low-dose aspirin in people 60 years or older has no net benefit due to an increased risk of a bleeding event, such as gastrointestinal bleeding or an intracranial hemorrhage, occurring.
Daily use in adults ages 40–59 who have a 10% or greater risk of experiencing their first cardiovascular event over the next 10 years has a small net benefit, though the task force said such people should consult a doctor before beginning a daily regimen.
Individuals currently taking daily aspirin should talk to their doctor before changing their medication regimen.
Cardiovascular disease is the leading cause of mortality in the U.S., and an estimated 605,000 Americans have a first heart attack and about 610,000 experience a first stroke every year.
The panel, which is comprised of disease prevention experts from around the U.S., is independent of the government and its recommendations are not the official positions of federal health agencies.
The Food and Drug Administration in 2014 began recommending against using aspirin to prevent a first heart attack or stroke but said available evidence indicated that the drug could prevent additional heart attacks or strokes in patients who have already had a heart attack or stroke.
The panel's recommendation on aspirin is not final, as it is still accepting public comments on the change.
Go deeper: More elderly Americans are taking drugs that lead to falls, study finds
Editor's note: This story has been updated to clarify that individuals currently taking aspirin should talk to their doctor before changing their medication regimen.
Go deeper