Pro-Trump PAC fined over foreign money offer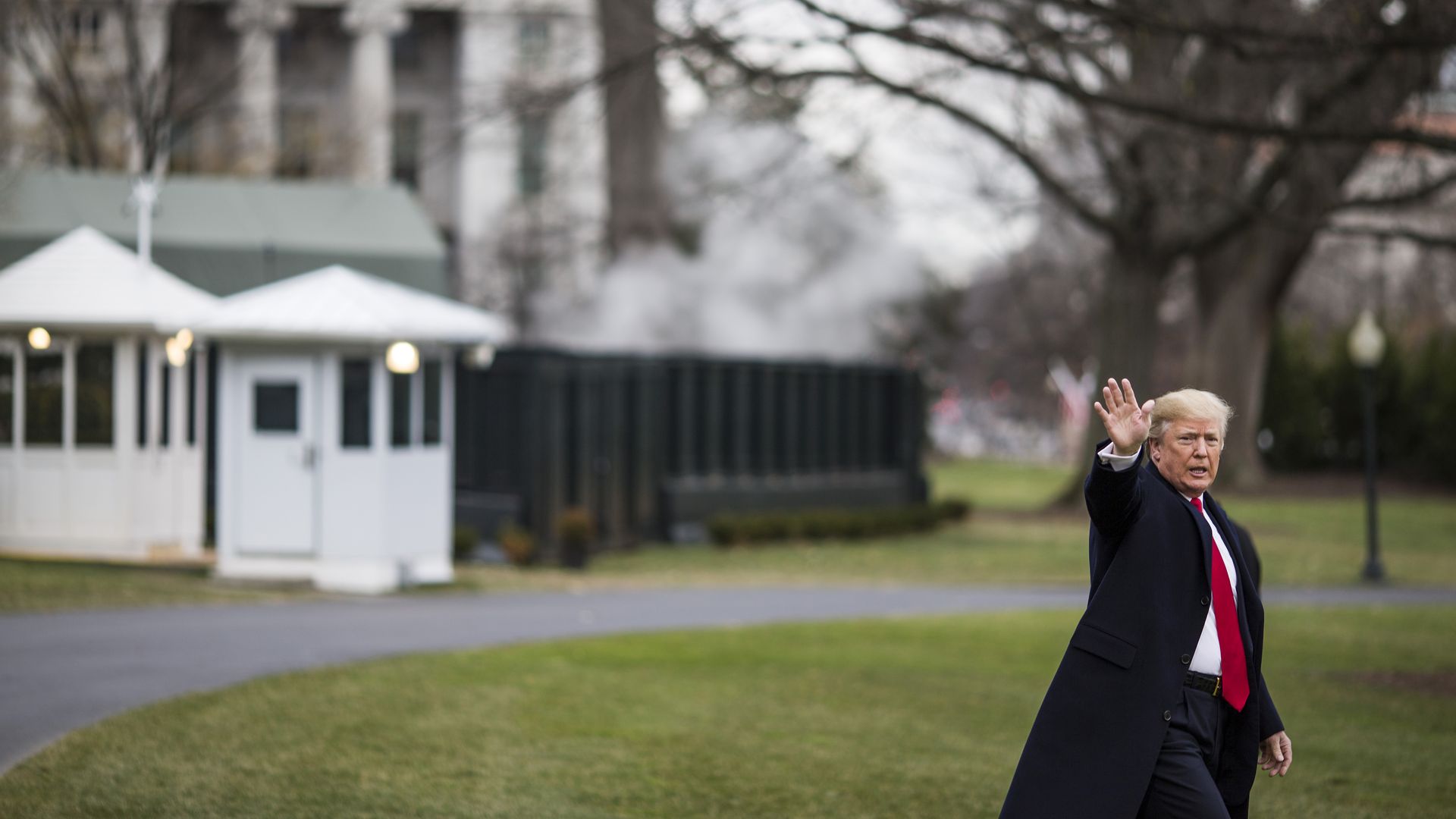 A pro-Trump political group has agreed to pay $25,000 to settle allegations it illegally solicited $2 million from reporters posing as intermediaries for a Chinese national.
Why it matters: A key player in the scheme, a veteran Republican operative, is facing criminal charges over allegedly funneling tens of thousands of dollars in foreign cash to Trump's re-election effort, making news of the fine the latest in an emerging pattern of conduct.
What's new: Great America PAC, a hybrid super PAC, reached an agreement with the Federal Election Commission to resolve the more recent allegations in June, according to a copy of the conciliation agreement released this week.
The $25,000 civil penalty stemmed from an undercover investigation by the British Telegraph newspaper in late 2016.
Reporters approached the PAC's principal, Eric Beach, posing as representatives for a Chinese national who wanted to donate to Great America.
Beach worked with GOP operative Jesse Benton to devise ways to conceal the source of the funds, including funneling the money through a "dark money" nonprofit or through Benton's consulting firm.
Great America PAC was one of the largest pro-Trump independent expenditure groups in the country.
Between the lines: Benton, a former senior aide to Senate Minority Leader Mitch McConnell, is also facing criminal charges over his alleged role in a scheme to funnel money from a Russian national to a Trump fundraising committee last year.
What they're saying: "Benton's conduct was dishonorable, unpatriotic, and clearly illegal," three of the FEC's six commissioners wrote in a joint statement on the Great America PAC settlement.
The commission nonetheless deadlocked on whether to find probable cause of a violation by Benton individually.
"It is unfortunate, to put it mildly, that the Commission failed to follow through and hold Benton accountable for his actions," the three commissioners wrote.
Go deeper