Southwest, American Airlines to require workers to be vaccinated despite Texas ban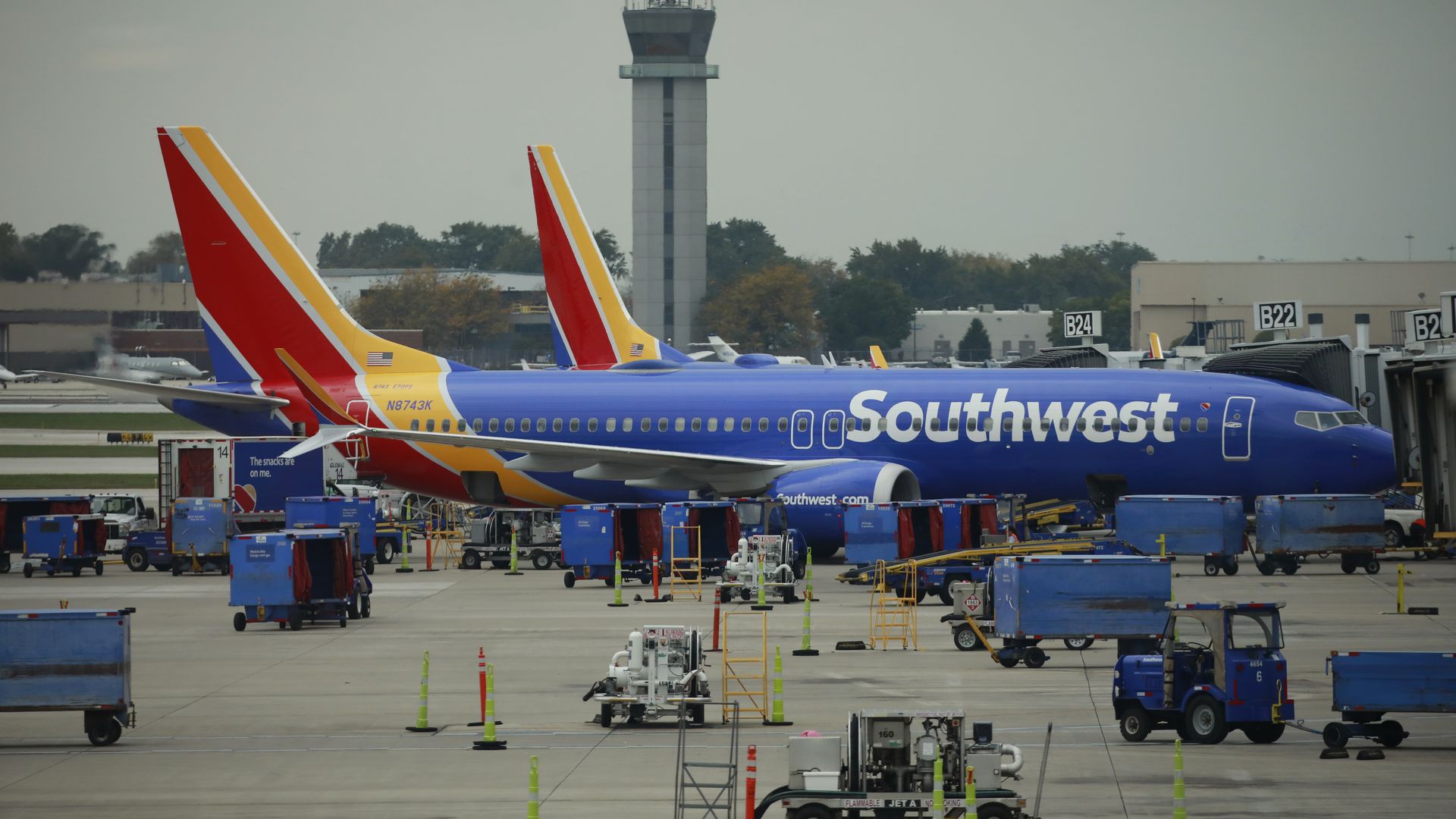 Southwest Airlines and American Airlines, both based in Texas, will still require employees to get vaccinated despite the state's new ban on vaccine mandates by private businesses, Politico reports.
Why it matters: Texas Gov. Greg Abbott issued a sweeping executive order Monday night banning vaccine mandates by any "entity," including private employers.
The new ban signed by the Republican governor goes further than the state's previous vaccine mandate ban, which applied to state government entities or entities that received public funds.
Last month, the Biden administration said it would require private companies with more than 100 employees to require workers to receive a COVID-19 vaccine or produce a weekly negative test.
The big picture: "Federal action supersedes any state mandate or law, and we would be expected to comply with the president's order to remain compliant as a federal contractor," a Southwest spokesperson told Politico in a statement.
A representative for American Airlines told Politico that they're also reviewing the new executive order, but that for the time being company leaders "believe the federal vaccine mandate supersedes any conflicting state laws, and this does not change anything for American."
Go deeper