LinkedIn's unanswered questions about China censorship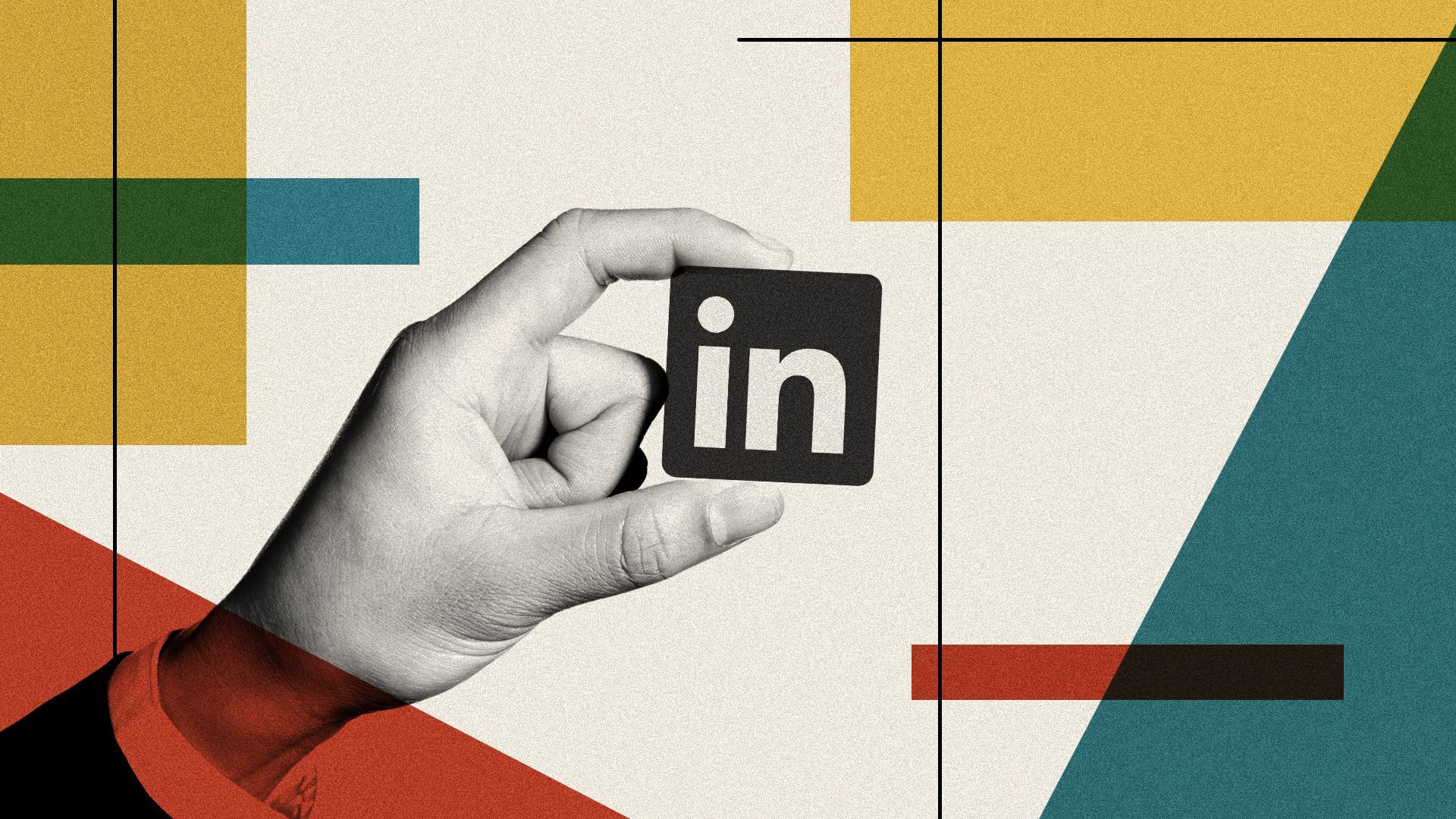 After blocking the profiles of several U.S. journalists, including mine, from its China-based website, LinkedIn has repeatedly avoided answering key questions about the censorship.
Why it matters: LinkedIn has promised transparency to its users regarding its China operations.
In 2014, when LinkedIn first announced its Chinese website, then-CEO Jeff Weiner said: "LinkedIn will be transparent about how it conducts business in China and will use multiple avenues to notify members about our practices."
Weiner declared that "LinkedIn strongly supports freedom of expression and fundamentally disagrees with government censorship." Despite that stance, the company stated in 2014 that it "would need to adhere to the requirements of the Chinese government in order to operate in China."
The big picture: U.S. internet companies once claimed they could help make China more open and free. But Beijing has instead brought them to heel.
Here are key questions about how LinkedIn identifies and removes accounts from its site in China. Axios sent these questions to LinkedIn in four separate messages and received a response but no answers.
1. Were the recently affected accounts removed because of specific, individual requests by Chinese government authorities?
Or, alternatively, were these accounts flagged for removal by LinkedIn's own employees, based on an internal assessment that they contain content that's likely prohibited in China?
If the latter, this would indicate that LinkedIn has transitioned from removing accounts only at the government's request to actively self-censoring.
2. Does LinkedIn maintain an internal list of topics considered prohibited in China?
Apple maintains an internal "China sensitivities list," according to a May 2021 New York Times investigation, and proactively removes apps from its China app store that are deemed to run the risk of being prohibited in China.
If LinkedIn has a similar internal list, that would indicate that Chinese government censorship is becoming more institutionalized at U.S. companies.
3. What specific Chinese law did the content on the profiles break?
In response to its recent censorship, LinkedIn stated it "respects the laws that apply to us, including adhering to Chinese government regulations for our localized version of LinkedIn in China."
But the company did not specify what content was deemed illegal and which Chinese law or regulation prohibited it.
4. If LinkedIn has blocked accounts in China due to self-censorship, will it make the number of such actions publicly known?
In its regular transparency reports, LinkedIn publishes the number of government takedown requests it receives. Between January and December 2020, the company stated it received a total of 42 takedown requests from the Chinese government and complied with 38 of these requests.
However, if LinkedIn is proactively self-censoring, as Apple does with its China app store, its transparency report in its current form would not reveal this information.
What they're saying: A LinkedIn spokesperson referred me to the same statement the company provided last week:
"We're a global platform that respects the laws that apply to us, including adhering to Chinese government regulations for our localized version of LinkedIn in China. For members whose profile visibility is limited within China, their profiles are still visible across the rest of the globe where LinkedIn is available."
What to watch: There is growing congressional interest in this issue. Rep. Jim Banks (R-Ind.) and Sen. Rick Scott (R- Fla.) have both sent letters to LinkedIn in recent weeks demanding answers regarding the company's censorship.
Go deeper: LinkedIn blocks U.S. journalists' profiles in China
Go deeper