Florida fines county $3.5 million for implementing vaccine mandates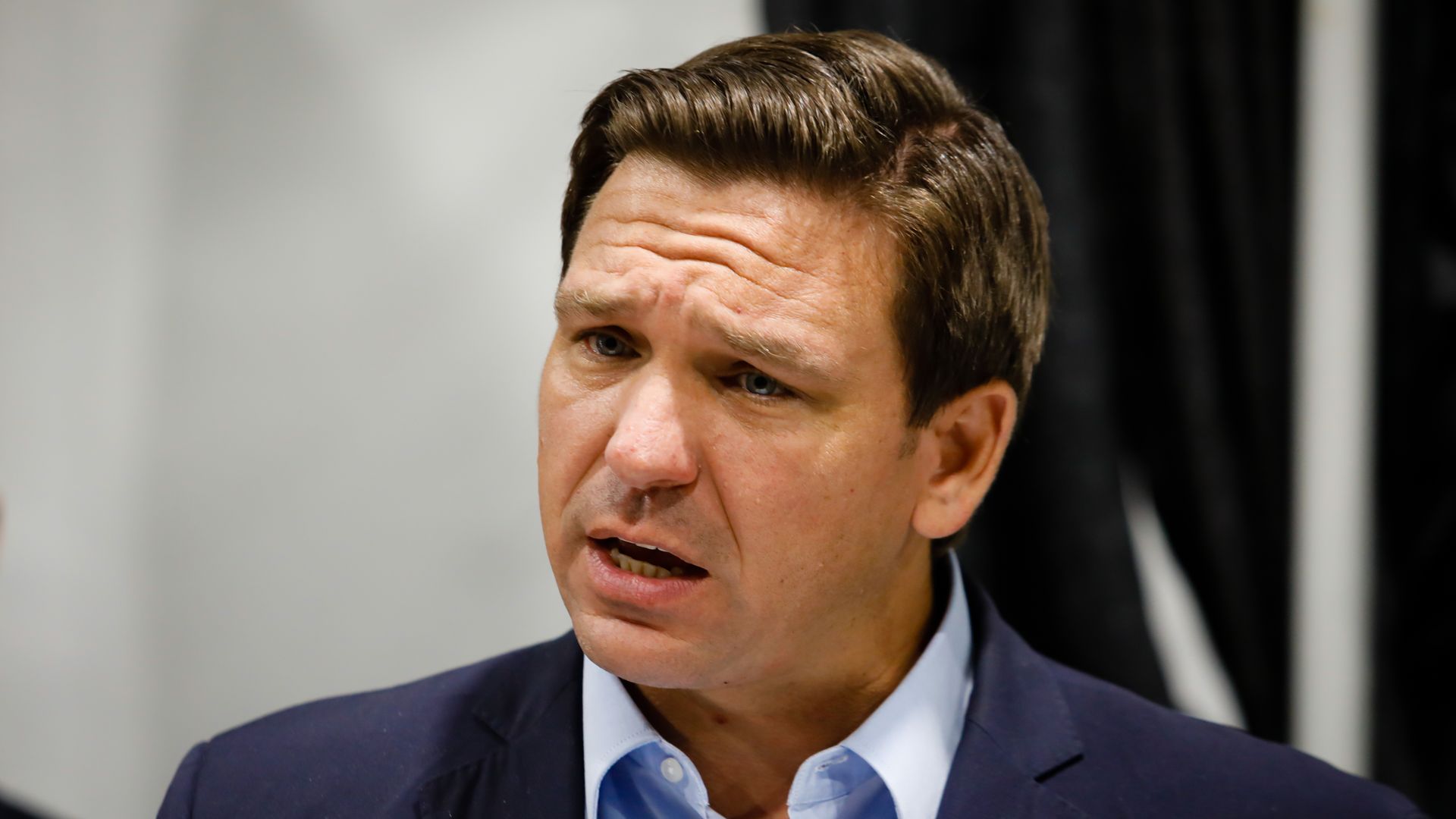 The Florida Department of Health on Tuesday fined Leon County $3.5 million for requiring its employees to get vaccinated against the coronavirus, saying it violated the state's ban on "vaccine passports."
Why it matters: This is Florida's latest move to penalize local officials who have attempted to implement mask or vaccine mandates to contain the spread of the virus.
Leon County, which is home to the state's capital, is said to have violated Florida law by requiring 714 employees to provide documentation certifying that they had received the vaccine and by firing 14 employees who hadn't complied, according to the notice of violation.
Local governments in Gainesville and Orange County also had similar requirements, but Gainesville rescinded the vaccine mandate last month.
What they're saying: "Every single day over the last 20 months of combating the pandemic, [our] emergency response and mitigation efforts have been informed by expert public health guidance," Leon County Administrator Vincent Long said in an emailed statement.
"The Governor's position in this instance unfortunately appears to be less of a public health strategy and more about political strategy," he added.
"Leon County fully intends to enforce its rights using any remedies available to settle all arguments about the applicability of the statute at issue so that we can continue to direct our full and undivided attention on combating the virus."
"It is unacceptable that Leon County violated Florida law, infringed on current and former employees' medical privacy, and fired loyal public servants because of their personal health decisions," DeSantis said in a statement.
The big picture: Florida has become the epicenter of the nation's outbreak this summer, with deaths in the state comprising over 20% of COVID-related deaths across the U.S. last month, Axios' Shawna Chen writes.
Go deeper: DeSantis threatens to issue "millions" in fines over local vaccine mandates
Go deeper