Film looks at acclaimed Cuban writer José Lezama Lima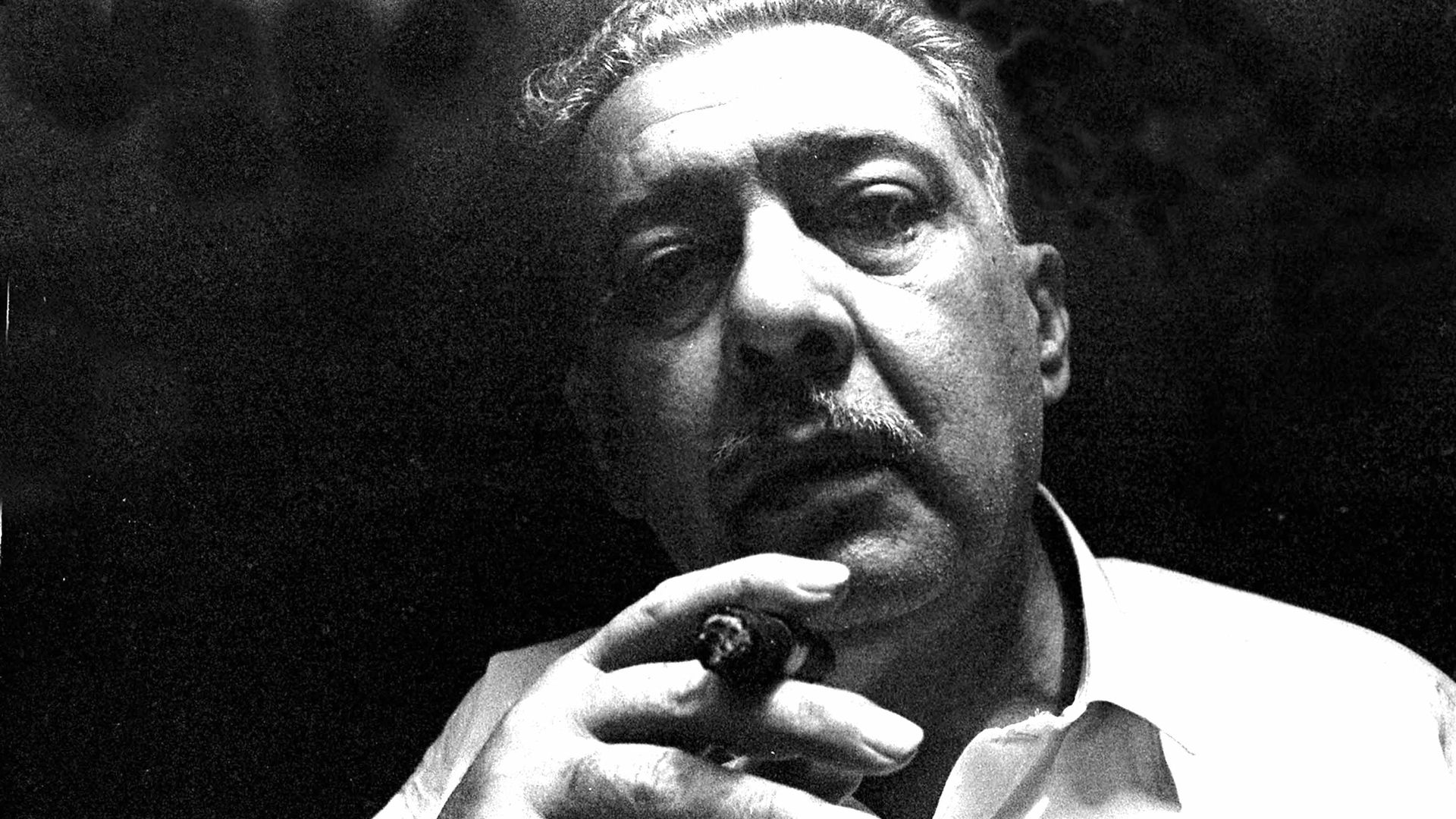 The life of influential Cuban poet and writer José Lezama Lima, who was heralded by the Cuban Revolution only to be silenced later for homoerotic writings and critiques of the regime, is celebrated in a film premiering this Friday.
The big picture: The VOCES/PBS documentary "Letters to Eloisa" is told through the haunting letters written by Lezama to his sister in exile, narrated by Alfred Molina.
Details: Born in 1910, Lezama became a well-known poet and founded an influential literary journal, Orígenes.
He led a group of Cuban intellectuals speaking out against America's modernizing influence and corruption prevalent in Cuba during the 1940s and 1950s.
When Fidel Castro came to power, he saw it as "the triumph of Cuba's finest aspirations."
Yes, but: The film shows the repression and censorship Lezama faced after initially being celebrated by Castro's government.
The documentary also includes the voices of authors who were inspired by Lezama or knew him personally, such as Peruvian-Spanish novelist Mario Vargas Llosa.
The intrigue: Lezama's monumental novel "Paradiso," originally published in 1966 but then taken off bookshelves when he was ostracized by the Castro government, has just been re-edited in Spanish.
"Paradiso" describes, uninhibitedly, the main character's many sexual dalliances with both men and women. The uproar over it made him have to go into hiding.
At that time, Castro's regime was rounding up gay men and sending them to labor camps.
Influential friends outside of Cuba helped Lezama survive his confrontation with the revolution's leaders.
Don't forget: Despite numerous invitations to collect literary prizes and speak at conferences, Lezama was not allowed to leave the island and remained a virtual prisoner in his Havana home for a time. His pain fills the pages of letters to his sister, Eloisa.
"Letters to Eloisa" is scheduled to begin airing on most PBS stations on Friday and will be available for streaming on pbs.org and the PBS Video app.
Get more news that matters about Latinos in the hemisphere, delivered right to your inbox on Tuesdays and Thursdays. Sign up for the Axios Latino newsletter.
Go deeper