FDA approves first e-cigarettes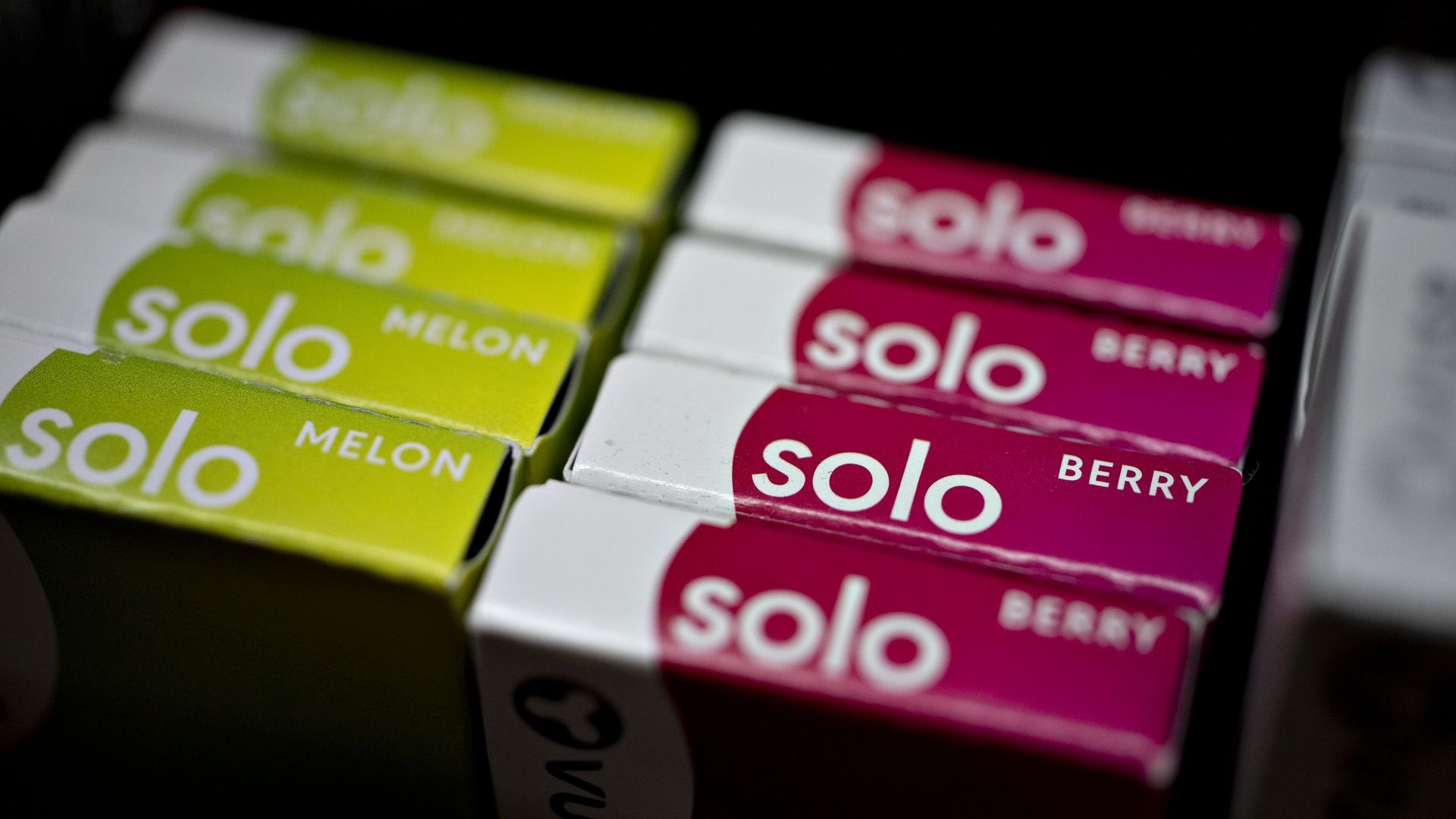 The Food and Drug Administration authorized three electronic cigarette products by Vuse Solo on Tuesday, citing benefits to adult smokers who are trying to quit tobacco.
Why it matters: It's the first such move by the agency in its effort to regulate new tobacco products. While e-cigarette manufacturers have touted the vape products as safer, the FDA has previously cracked down on them amid high rates of use among teens.
Products must be approved by the FDA to claim they help users quit smoking, according to an FDA press release.
Details: In the first greenlight since the FDA pushed e-cigarette makers to apply for approval, the agency approved Vuse Solo brand devices, which are distributed by R.J. Reynolds, a division of British American Tobacco.
Only tobacco-flavored pods were given the go-ahead.
The FDA also denied applications for 10 flavored Vuse Solo products.
Tuesday's action imposes tight marketing restrictions aimed at curbing "youth exposure to tobacco advertising," the FDA said in a statement announcing its decision.
Of note: The FDA said the authorized products' aerosols "are significantly less toxic than combusted cigarettes based on available data."
What they're saying: "Today's authorizations are an important step toward ensuring all new tobacco products undergo the FDA's robust, scientific premarket evaluation," said Mitch Zeller, director of the FDA's Center for Tobacco Products in a statement.
"The manufacturer's data demonstrates its tobacco-flavored products could benefit addicted adult smokers who switch to these products — either completely or with a significant reduction in cigarette consumption — by reducing their exposure to harmful chemicals," Zeller added.
Go deeper: FDA needs more time on Juul e-cigarette ban decision
See Axios' full coverage on vaping
Go deeper