DHS secretary orders ICE to halt mass workplace raids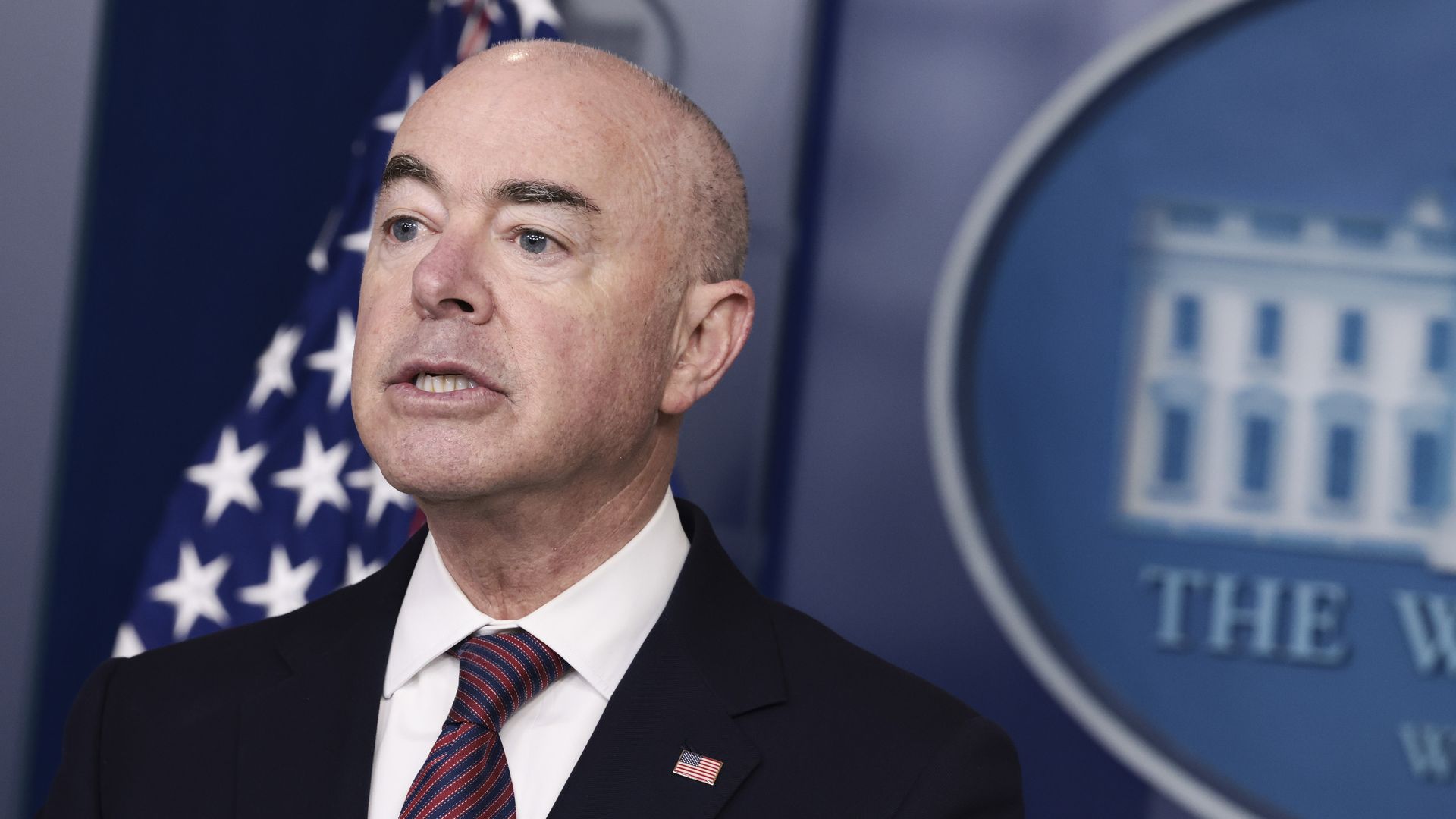 Homeland Security Secretary Alejandro Mayorkas on Tuesday issued a memo ordering U.S. Immigration and Customs Enforcement to stop mass worksite raids.
Driving the news: Mayorkas said the Biden administration would instead focus on pursuing employers who hire and take advantage of immigrants without work authorizations, rather than the employees.
State of play: DHS said in the memo that it is also considering options to offer protection from deportation for undocumented immigrants who witness or are victims of "abusive or exploitable labor practices."
What they're saying: "We will not tolerate unscrupulous employers who exploit unauthorized workers, conduct illegal activities, or impose unsafe working conditions," Mayorkas said in a statement.
"Employers engaged in illegal acts compel the focus of our enforcement resources. By adopting policies that focus on the most unscrupulous employers, we will protect workers as well as legitimate American businesses."
Flashback: The new orders echo previous actions taken by the Clinton and Obama administrations. Under former President Clinton, the administration agreed to not deport people who reported labor complaints, per the Wall Street Journal.
The Obama administration also ended raids in workplaces to pursue abusive employers. However, it instead relied on audits to identify undocumented workers, the New York Times reported in 2010.
What to watch: DHS is asking ICE, U.S. Citizenship and Immigration Services and U.S. Customs and Border Protection to submit plans within 60 days for the agencies to address employers' abusive treatment of immigrant employees.
Read the memo:
Go deeper