Companies still optimistic after China's youth gaming restrictions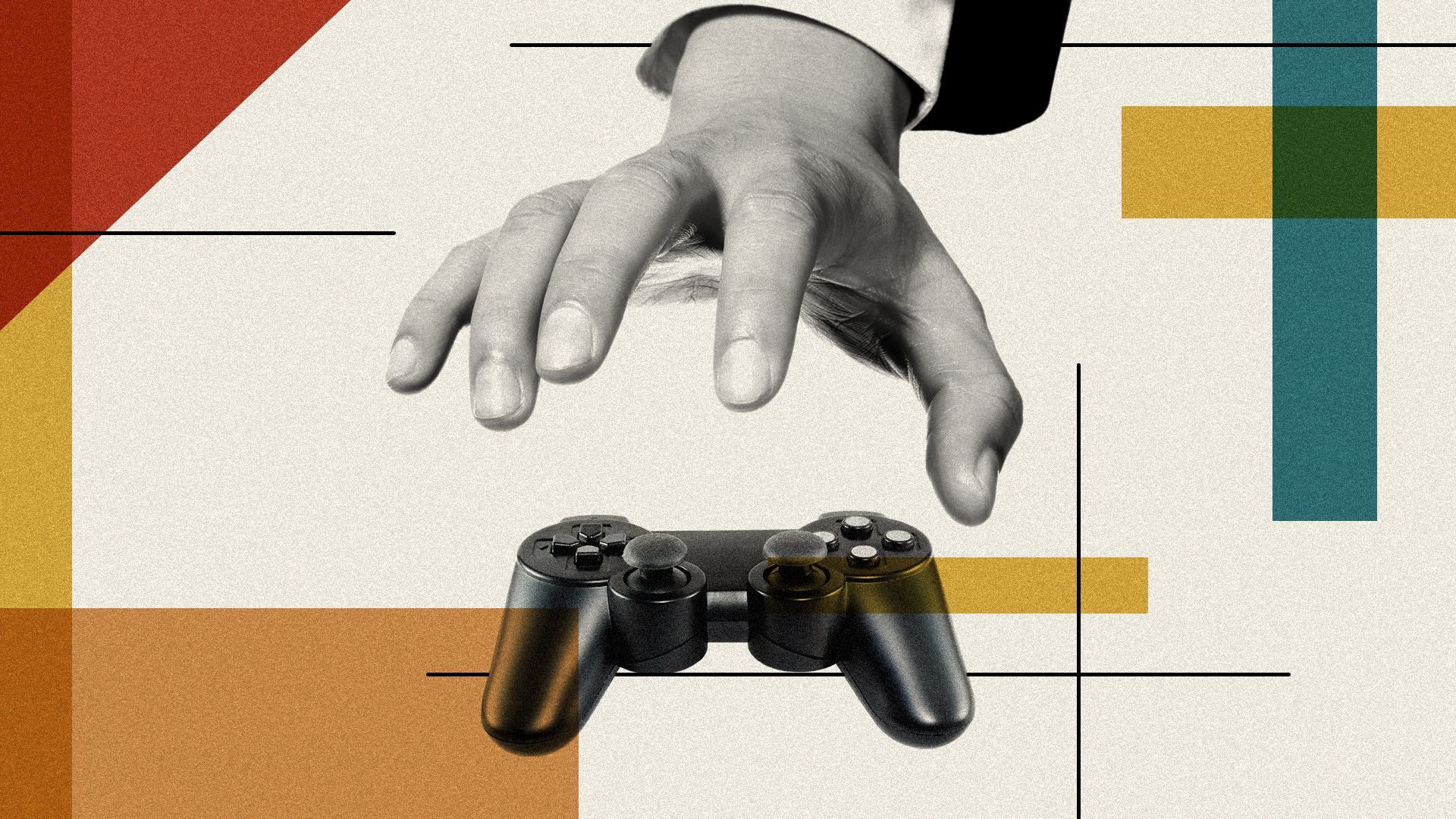 China's new regulation limiting children under 18 to just three hours of online games per week may be devastating for dedicated gamers, but gaming companies — and the advertisers that rely on them — will likely be fine if they can adapt.
Why it matters: China comprises about a quarter of the world's gaming market; the country's mobile gaming industry alone raked in more than $29 billion in 2020.
About 15% of China's estimated 720 million online gamers are under the age of 18.
What's happening: "Despite the recent crackdown, most data points still project an increase in revenue and users," Jeff Sue, a general manager at Mintegral, a global mobile advertising platform, told Axios.
Tencent Games has said that users under the age of 16 comprise just 2.6% of revenue, meaning a reduction in that group's screen time may not translate to significant revenue loss.
"Most Chinese publishers like NetEase and Tencent Gaming have foreseen restrictions and it plays a role in their global acquisitions," Sue said. "They are able to minimize some of the risk and fluctuations within the Chinese market by looking to markets like France, Turkey, U.S., etc."
That is reasonably good news for advertisers who rely on Chinese games for revenue and brand recognition, but in-app purchases might suffer, Sue said.
The big picture: Online gaming addiction among young people has been a major social concern in China (and elsewhere) for years.
An industry of boot-camp-style treatment centers has even sprung up, with Chinese parents paying to send their kids to these discipline-focused programs to break internet and gaming addictions.
Go deeper