Children and teens face unequal mental health realities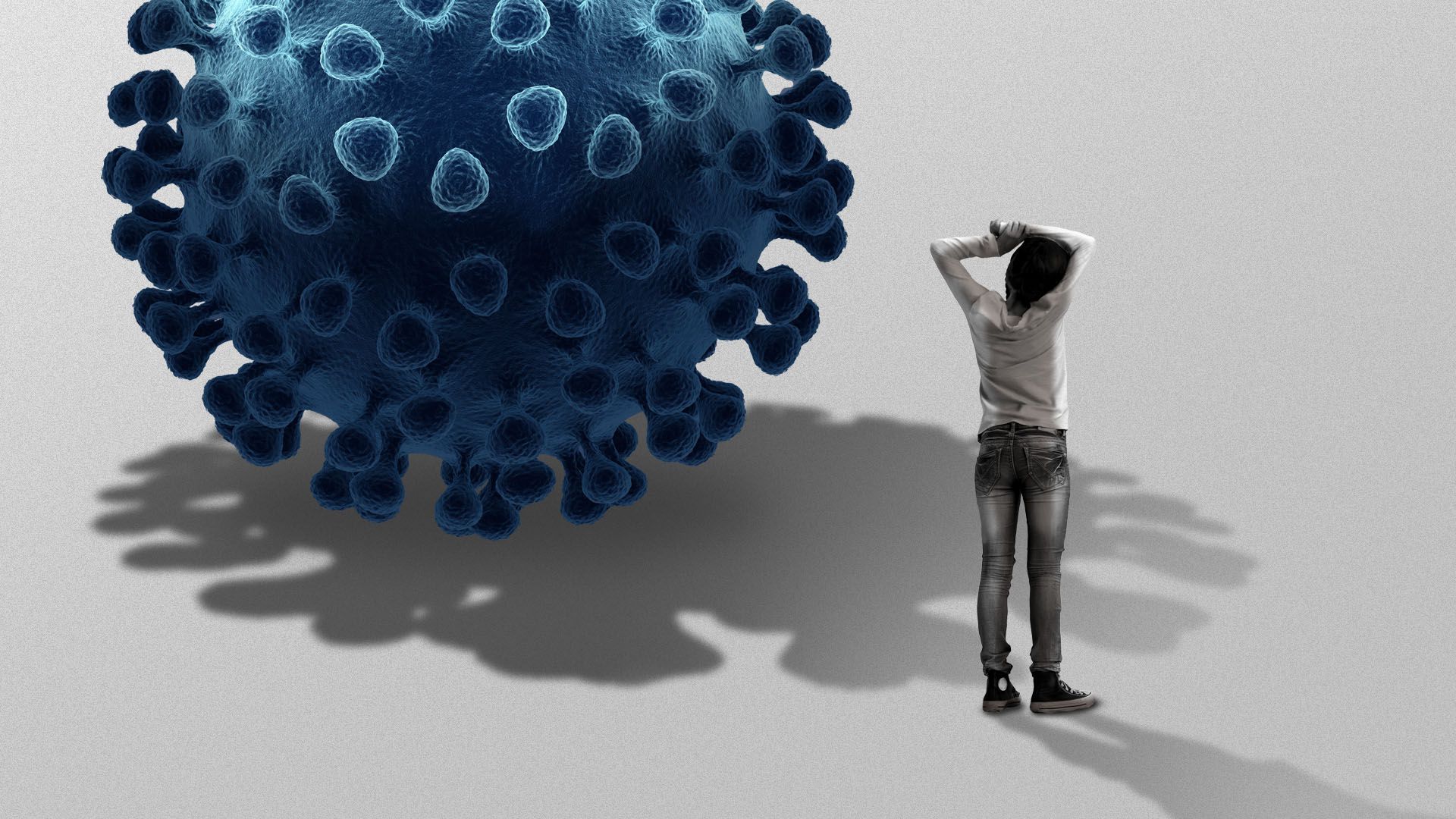 In the weeks after the start of the COVID-19 pandemic, at least 55% of children felt more "sad, depressed, or unhappy," compared to 25% of adults, according to a new report out Monday from the Child Mind Institute.
Why it matters: The data offers a glimpse at the differences in children's early psych0logical responses as researchers work to tease out the pandemic's potential long-term effects on the incoming generation's mental health and developmental skills.
State of play: Although previous research shows that a traumatic event on a population like a natural disaster may be linked to worse mental health in subsequent years, COVID-19 is its own global phenomenon the study says, impacting nearly everyone in some way including children.
About 70% of both children and adults reported some degree of mental discomfort which reflected in loneliness, irritability or fidgetiness, per the report.
Generally, people who lived where outbreaks were more severe, lived in urban areas or were related to health care workers surveyed much higher levels of anxiety and depression.
Children in financially unstable households or experiencing food instability during the time of the study experienced worse mental health outcomes than those in more financially secure environments.
Between the lines: The report also points to the issue of access and utilization. About a third of teens say they had access to mental health resources but did not use them, while 22% said they did not have access to any resources.
Silver lining: "We should take heart from the fact that even the teens who said they were struggling right now felt positive about the future," the authors write with 67% agreeing with the statement, "I am hopeful that I will adapt and rebound from the challenges of the pandemic."
42% of teens overall said the pandemic has increased the number of conversations they have around mental health.
More than half of teenagers say they are comfortable discussing their mental health with their family members.
What to watch: Back to school has caused a lot of teachers, teens and parents of children to report heightened anxiety levels due to fear of learning loss and reacclimating to in-person social situations.
The bottom line: Those who were at risk for mental health issues, food insecurity and home instability before the pandemic tend to still be at risk.
Methodology: In April 2020, this survey was sent to 5,646 adult participants in the U.S. and U.K. Half answered on behalf of themselves, and the other half answered on behalf of their kids aged 5–17.
Go deeper