California attorney general launches oil spill investigation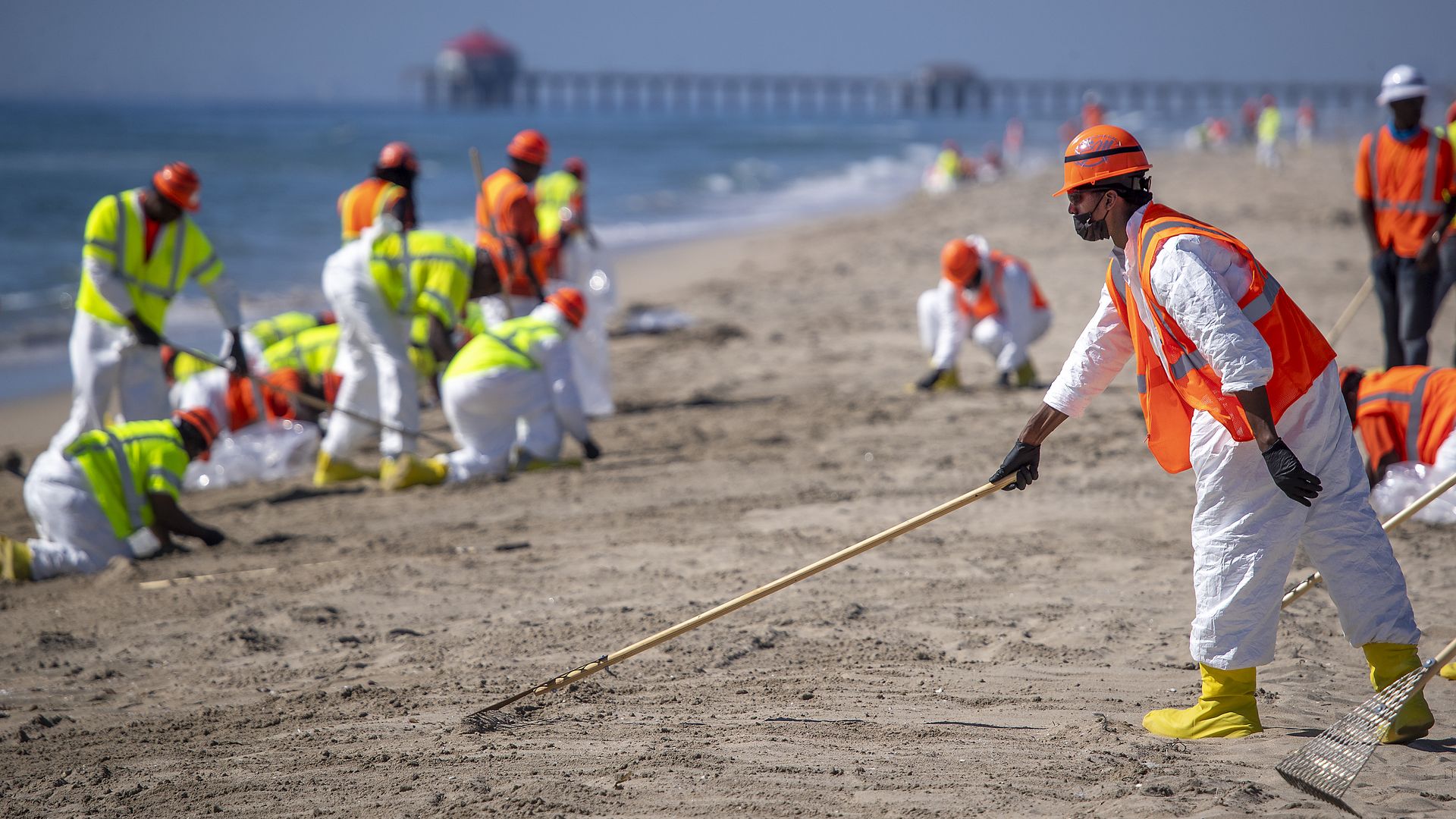 California Attorney General Rob Bonta announced Monday that the state's Justice Department is investigating the massive oil spill off Orange County's Huntington Beach coastline.
Why it matters: It's "an environmental disaster with far-reaching consequences for our fish and wildlife, for our communities, and for our economy," Bonita said in a statement.
The spill leaked up to 131,000 gallons of crude oil into the waters off the coast of Southern California, killing wildlife, contaminating beaches and threatening coastal wetlands.
What to watch: Bonta told reporters his office has yet to determine whether to take civil or criminal action, per the Los Angeles Times.
The U.S. Coast Guard and Orange County district attorney's office are conducting criminal investigations into the spill, which authorities have confirmed happened due to a ship's anchor moving the "pipeline 105 feet months ago — maybe even a year ago," according to O.C. Supervisor Katrina Foley.
Of note: Coastal areas including Huntington and Newport beaches reopened to swimmers and surfers on Monday, as cleanup crews continued working.
By the numbers: The crews have collected 5,400 gallons of oil from vessels and cleaned 250,000 pounds of oil debris from the region as of Sunday, per the L.A. Times.
Go deeper