White House launches "climate services" push, revamps federal climate website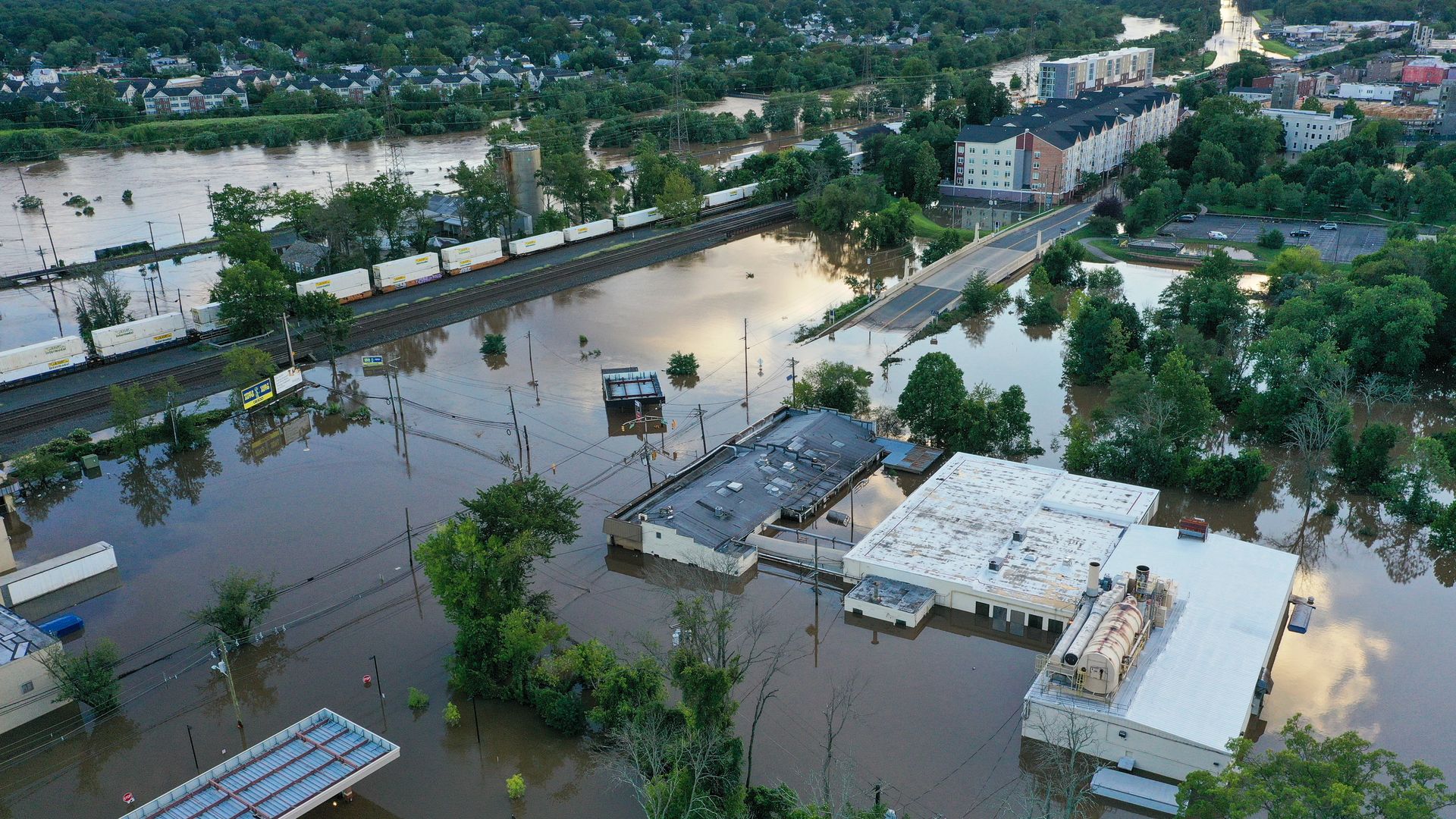 The Biden administration on Tuesday revamped its main climate science website, climate.gov, and launched a push into developing new tools that can provide people with information about the climate risks they face.
Why it matters: The push into what the administration defines as "climate services" comes in response to a mandate from President Biden to put more actionable climate intelligence into the hands of local leaders and everyday Americans.
Driving the news: On Tuesday, the administration revealed a redesigned climate.gov website, which publishes data showing key climate trends along with stories written by federal scientists and contractors.
Unlike the climate change site at the EPA, this one flew under the radar and was not taken offline under the Trump administration.
The new site has updated data and climate visualization tools that allow users to explore how the climate is changing in their local area.
Details: The White House, via the Office of Science and Technology Policy (OSTP), also said it is moving ahead with new climate services initiatives as part of a new "holistic" approach to improving Americans' access to climate information.
This work is being coordinated with the National Oceanic and Atmospheric Administration (NOAA) and FEMA.
NOAA on Tuesday also announced a record $171 million in grant funding for climate research that could translate into new forecast tools for public use.
What they're saying: "Past Federal investments in climate science have provided foundational knowledge that allows us to understand the changes currently underway and to anticipate those to come," stated White House science advisor Eric S. Lander, NOAA administrator Richard W. Spinrad and FEMA administrator Deanne Criswell in an OSTP blog post provided first to Axios.
"However, the urgency of the climate crisis," they said, "requires more work to get information to the public and decision makers to enable them to take action.
The background: The move to take an all-of-government approach to climate services differs from ideas considered by previous presidents, which included creating a separate National Climate Service within NOAA.
That proposal died in Congress under President Obama.
Under Biden, the emphasis is on agency-to-agency partnerships as well as private sector engagement to come up with tools that can help people make risk-informed decisions.
"There's an influx of new data. How do we actually make it practical, how do we make this fair and accessible to folks? And I think that's, that's the tipping point, where we have the opportunity to do that now," Paul Huang, FEMA's acting associate administrator of resilience, told Axios.
Of note: In the same series of announcements, the administration issued a request for information for ideas on how to revise the National Flood Insurance Program's (NFIP) minimum floodplain management standards. These apply to structures built in flood zones.
While the overall NFIP program has been updated over time, the management standards have stayed largely the same since 1976, despite increasing flood risks related to population growth and climate change.
This story has been updated to include the request for comment on floodplain management standards issued Tuesday.
Go deeper