UN can't rule on climate case brought by Greta Thunberg and youth activists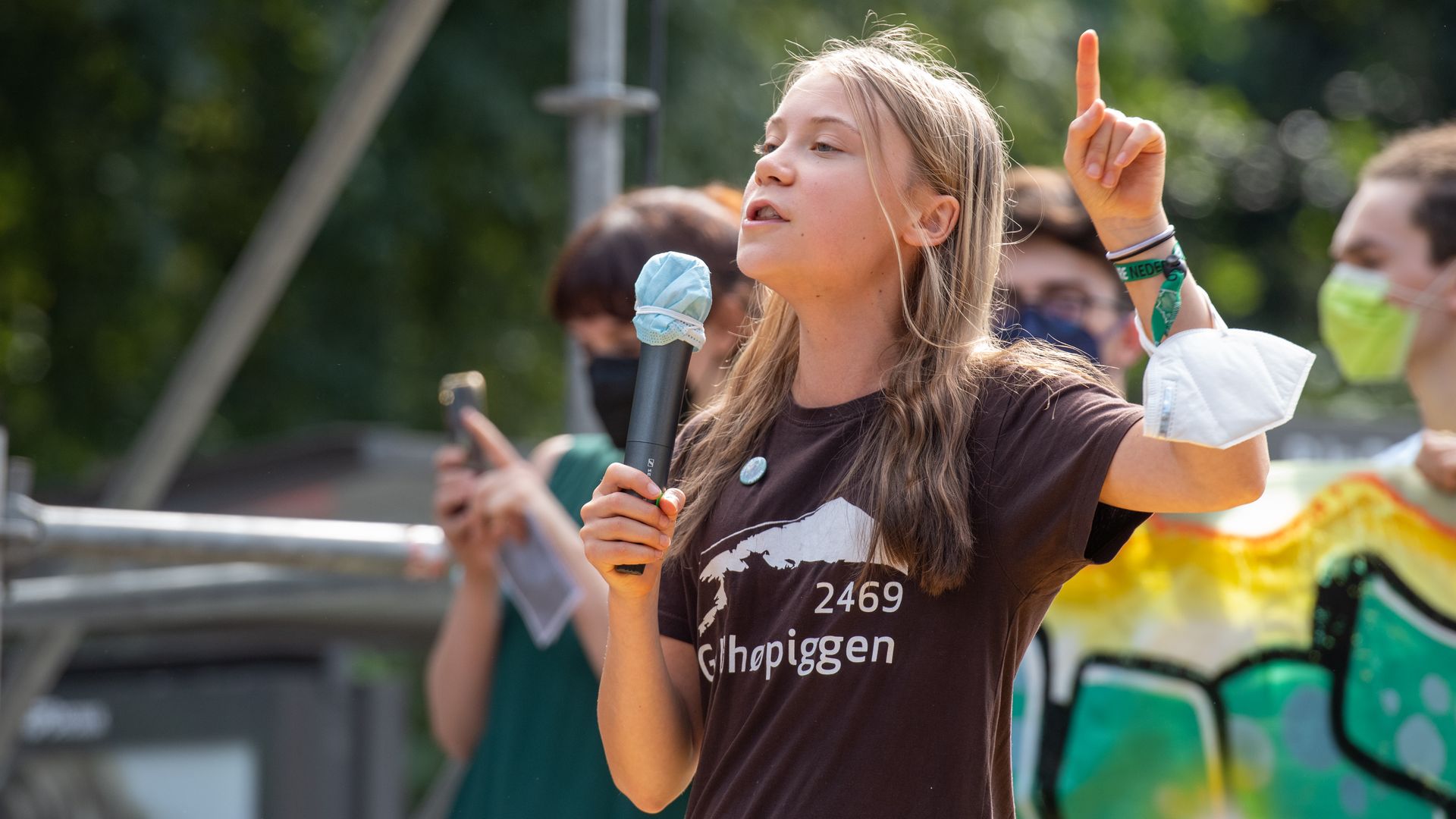 A UN panel announced Monday that it cannot rule on a complaint by Greta Thunberg and other youth climate activists stating that inaction on climate change violates children's rights, the UN Human Rights Office said in a press release.
Why it matters: The complaint is part of a trend of legal suits invoking climate inaction as a human rights issue.
The UN Child Rights Committee did rule that countries bear responsibility for the impact of climate change, even to petitioners beyond their borders.
However, the panel said it couldn't rule in the case because the petitions should have been taken first to national courts.
Details: The complaint, filed in 2019 with the U.N. Committee on the Rights of the Child, says that five countries — France, Turkey, Brazil, Germany and Argentina — had failed to curb carbon emissions despite known risks.
The petitioners, 16 youth climate activists hailing from 12 countries, argued that the named countries "failed to take necessary preventive measures to protect and [fulfill] children's rights to life, health, and culture," according to the UN press release.
What they're saying: "Emitting States are responsible for the negative impact of the emissions originating in their territory on the rights of children — even those children who may be located abroad. The collective nature of the causes of climate change must not absolve a State from its individual responsibility," said UN Child Rights Committee member Ann Skelton.
"When the climate disasters are even more severe than they are now, the Committee will severely regret not doing the right thing when they had the chance," American petitioner Alexandria Villasenor said in a statement Monday.
"The Committee acknowledged that states are legally obligated to act, that our clients' lives are at risk, and that time is running out. But they still closed the UN's doors. So be it. The legal battle for the climate now returns to national courts," said Scott Gilmore, the lead attorney for the petitioners.
Go deeper: In 2019, the Dutch Supreme Court set a precedent by ordering the country to drastically cut emissions.
Go deeper