In photos: Indigenous Peoples Day celebrations highlight climate change, Indigenous lands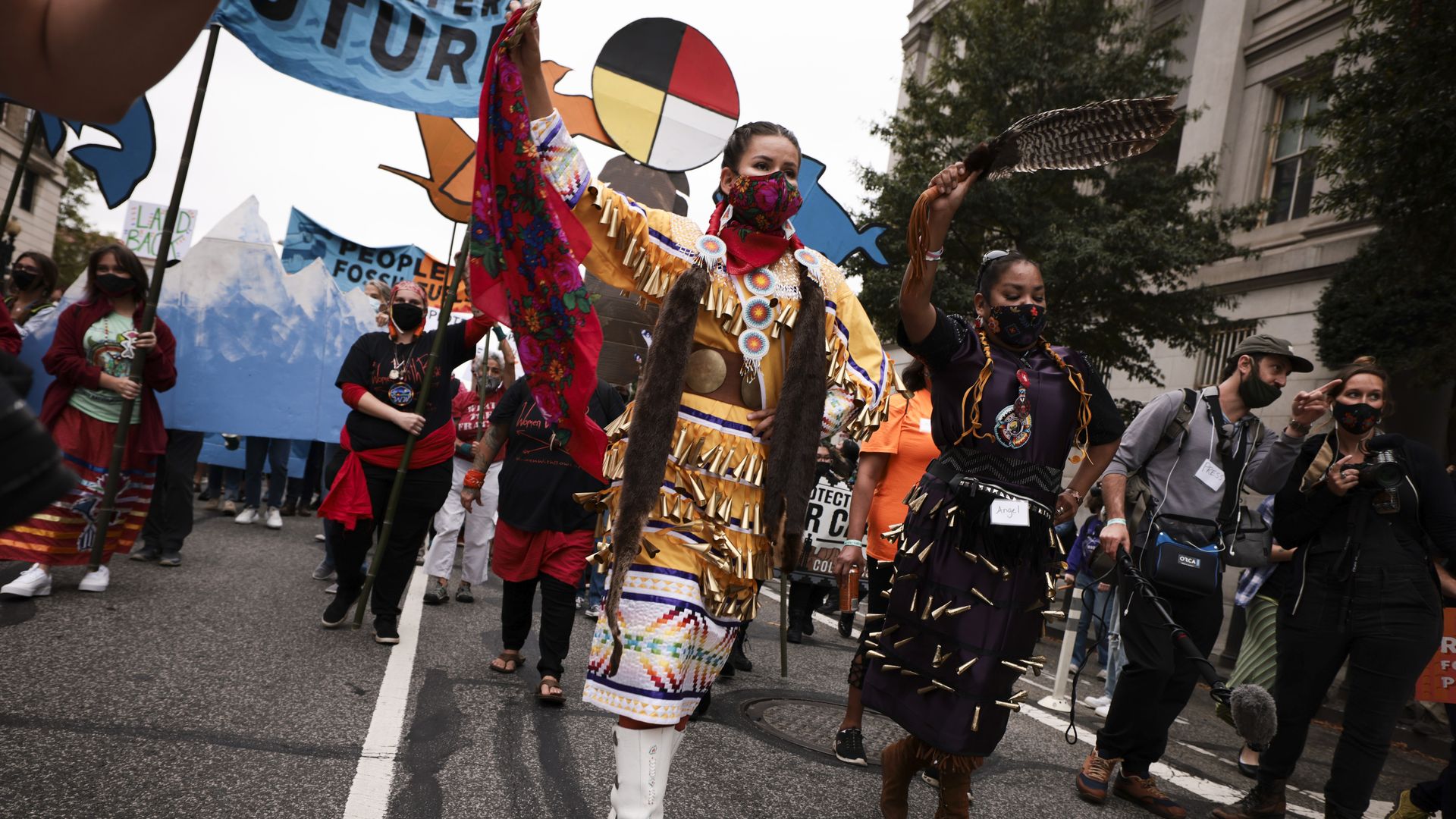 Although some Americans got the day off Monday for Columbus Day, many communities around the country took the opportunity to commemorate Indigenous Peoples Day and honor the contributions of Native Americans.
Why it matters: Last week President Biden became the first president to issue an official proclamation commemorating Indigenous Peoples Day.
"The contributions that Indigenous peoples have made throughout history ... are integral to our Nation, our culture, and our society," Biden said.
The big picture: Monday's annual Columbus Day celebrations in Washington, D.C., were disrupted by Indigenous and climate activists, per the Washington Examiner.
Protestors spray-painted the words "expect us" on a statue of Andrew Jackson. Activists with the chant "respect us or expect us," have protested a potentially hazardous pipeline running through Indigenous lands in Minnesota.
Monday's Boston Marathon was preceded by a traditional Jingle Dress Dance near the race's finish line Sunday night, and an opening statement Monday morning acknowledging the race's route through Indigenous lands, the New York Times reports.
In photos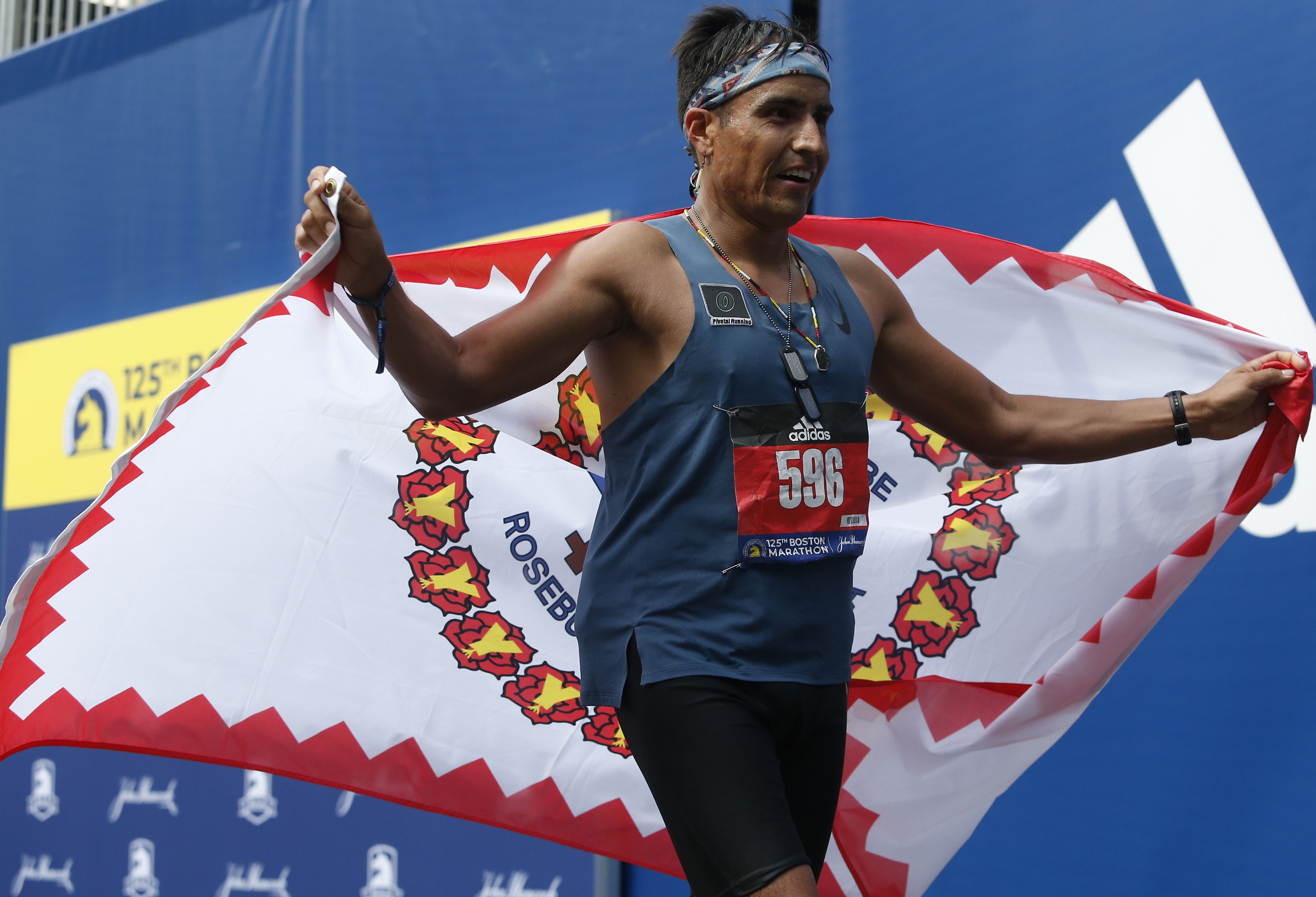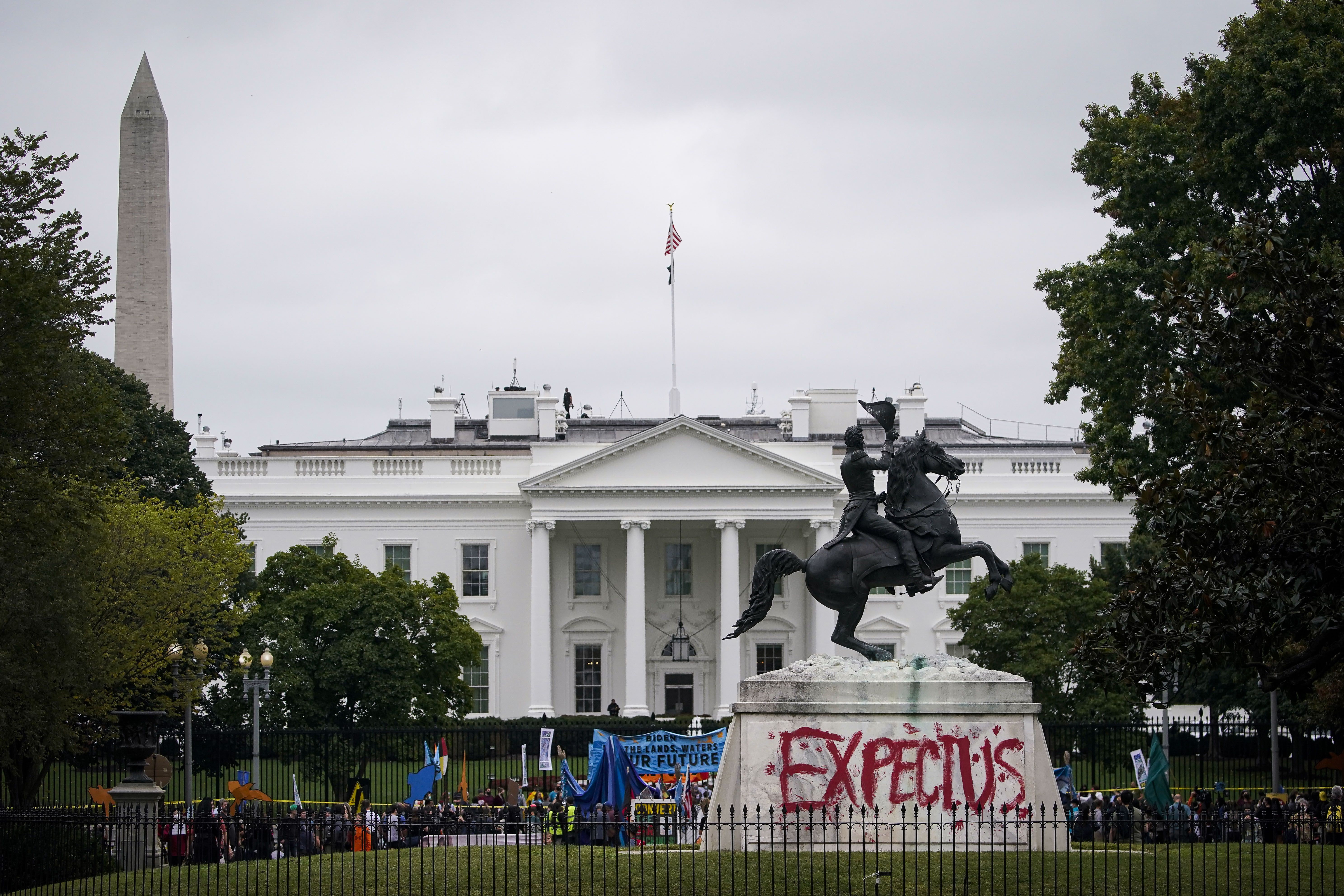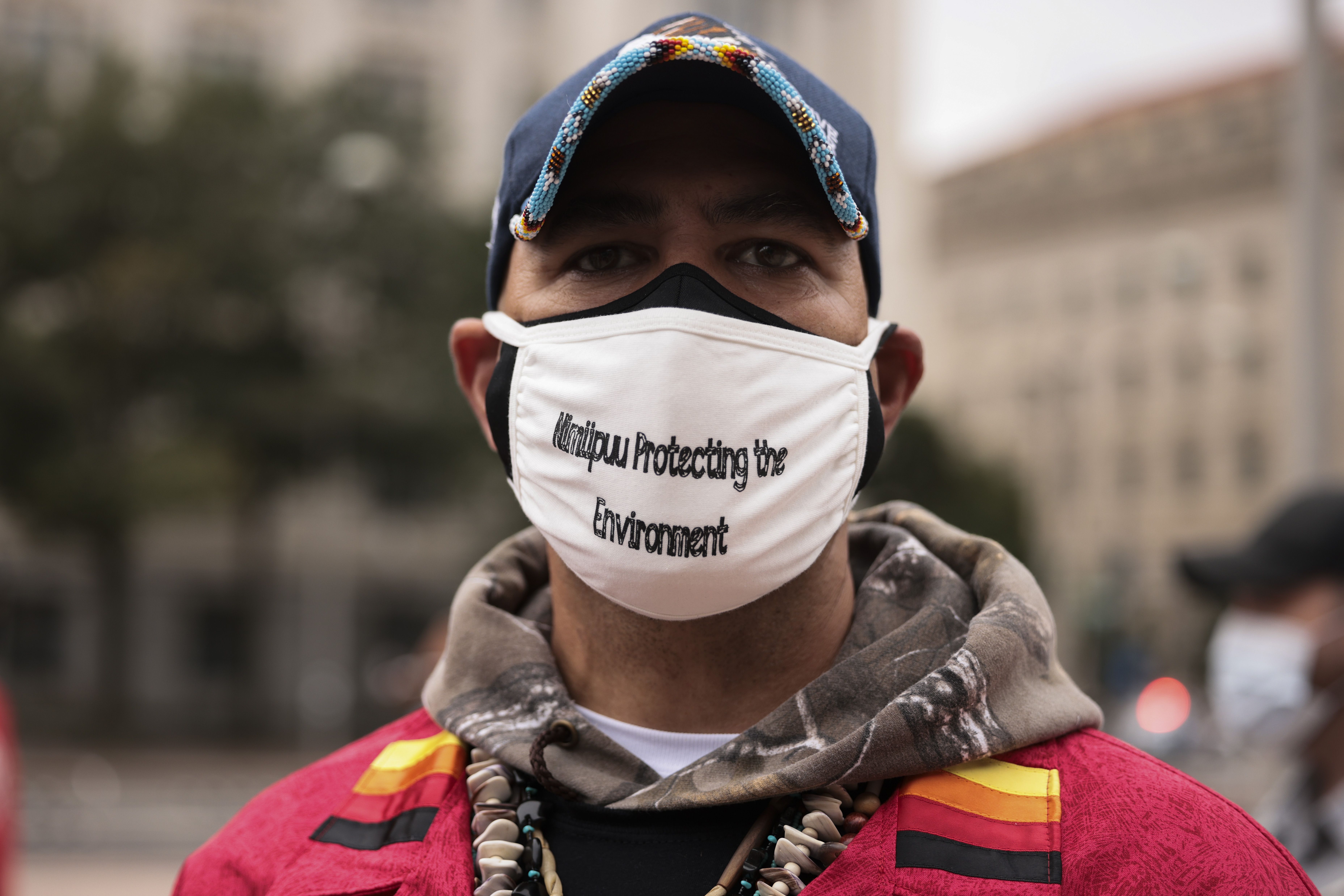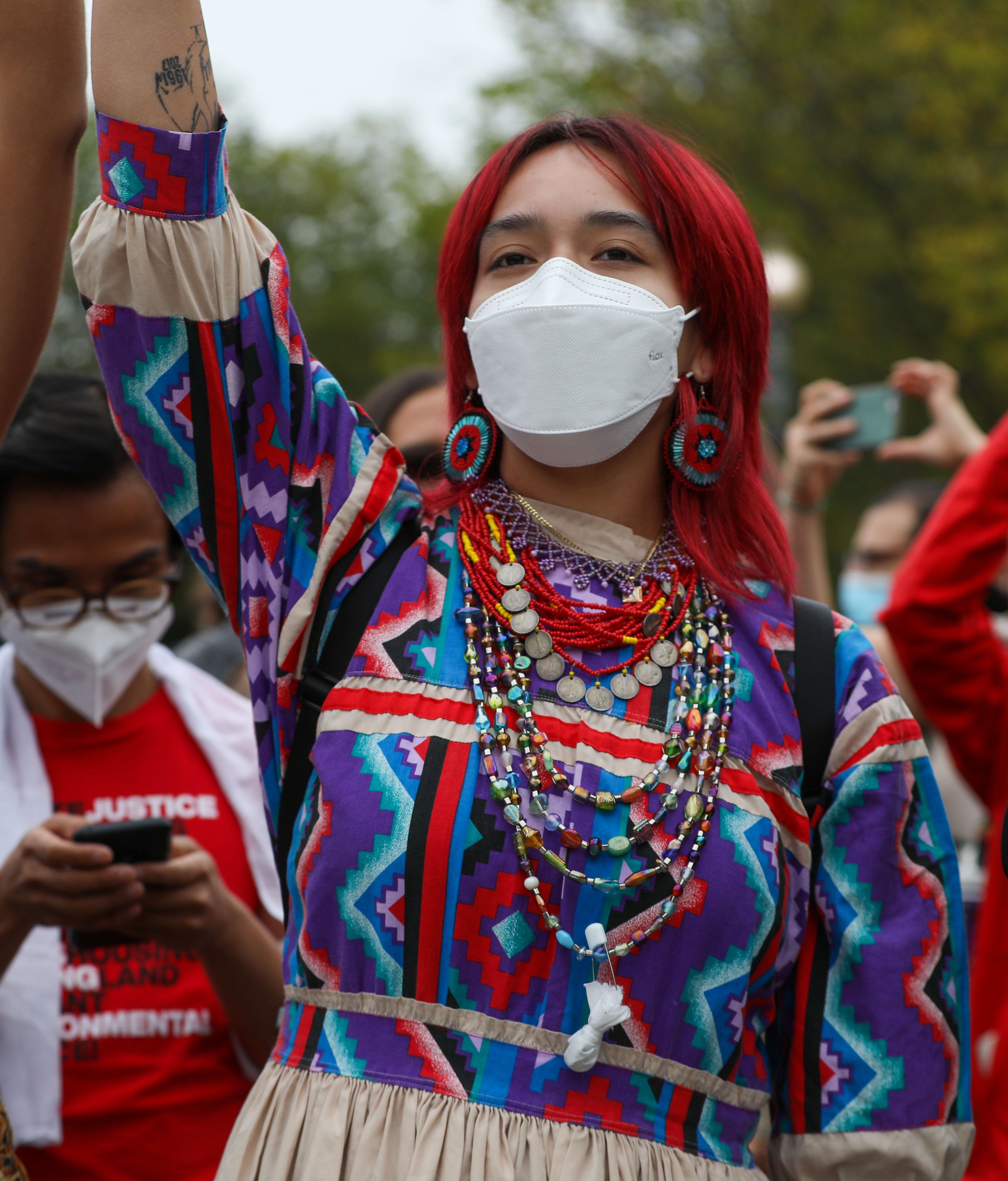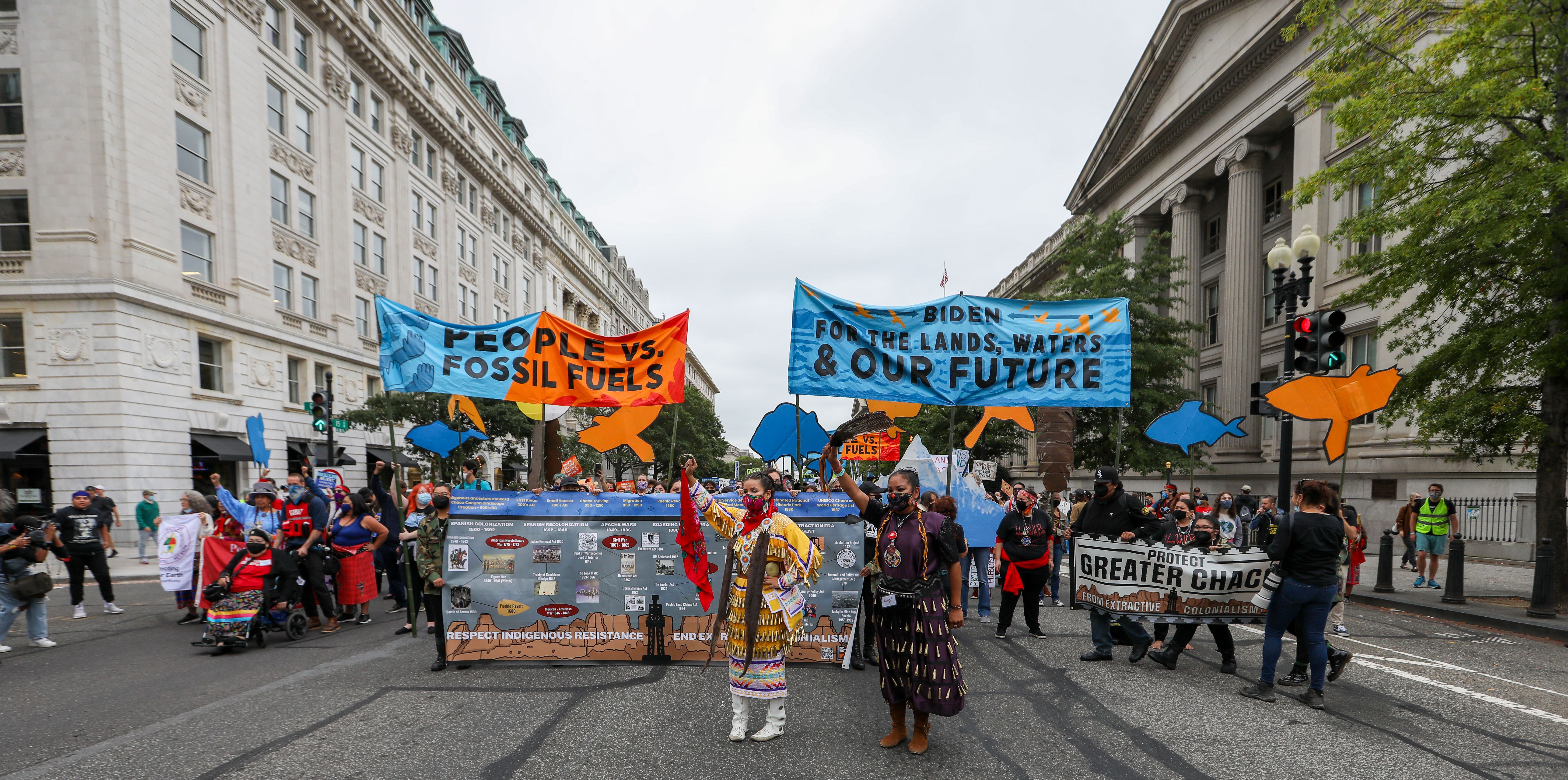 Go deeper