Southern California beaches reopen, as oil spill cleanup continues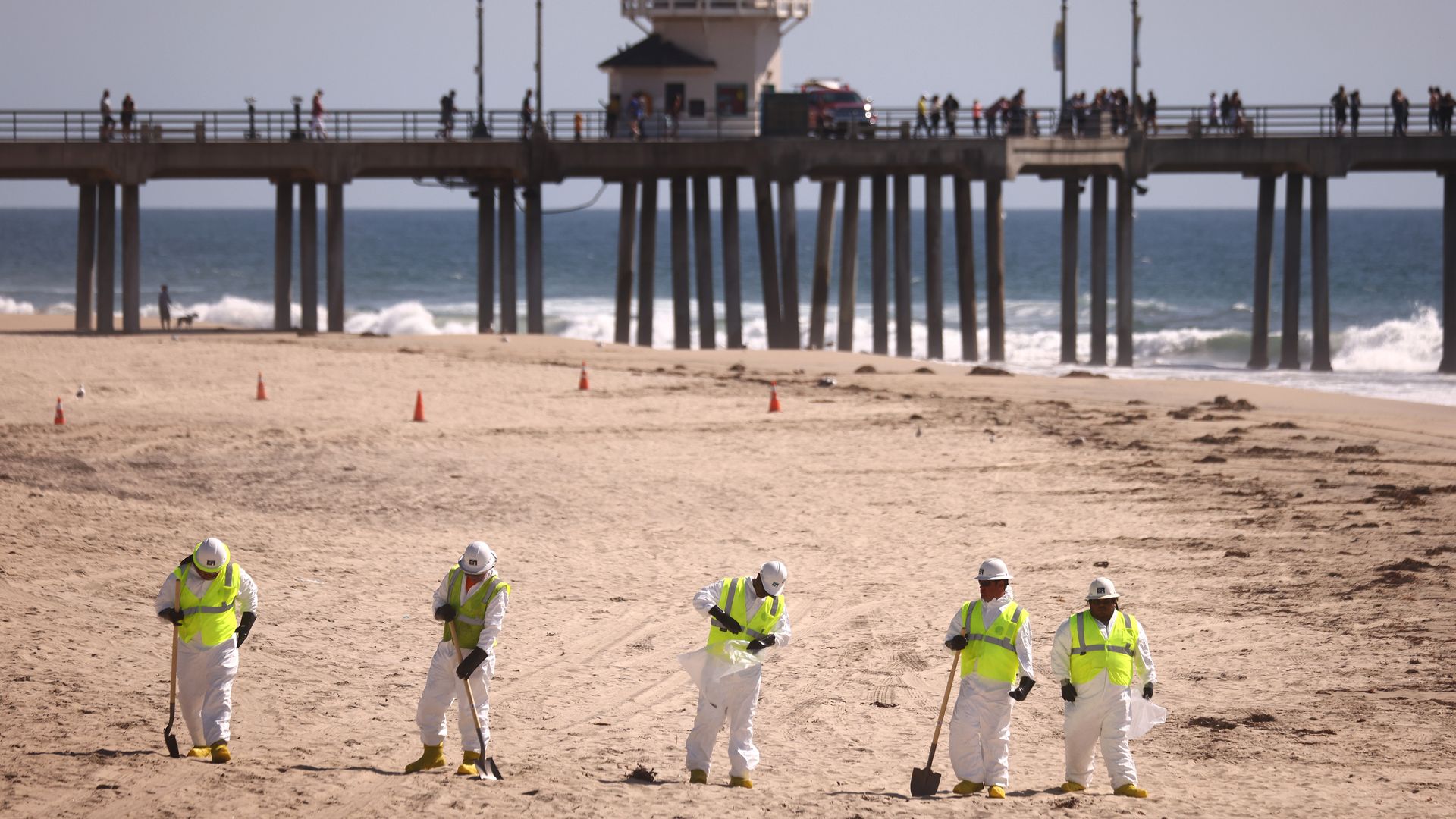 A Southern California coastal area closed since one of the largest oil spills in the state's recent history struck over a week ago reopened Monday, as cleanup efforts continue.
The latest: Huntington Beach's reopening Monday came sooner than many expected, after water quality tests came back with no detectable levels of oil associated toxins in the ocean water, AP reports.
Details: Tests detected no oil associated toxins in the ocean water at city and state beaches in the Huntington Beach area, per a statement from the city of Huntington Beach and California State Parks. The statement warned people not to touch "oiled materials and tar balls" they expect to wash up on the beach.
Officials also urged beachgoers in the statement to "avoid areas where an oil smell is present."
Huntington Beach Mayor Kim Carr said in a statement that the officials would "continue to monitor the water quality" after the beaches reopened.
The big picture: Orange County Supervisor Katrina Foley told the Los Angeles Times Sunday that over 1,400 cleanup workers had found "14 barrels of tar balls and another quarter-million pounds of oily sand and debris" since the spill was confirmed on Oct. 2.
In photos: California cleanup efforts, 1 week after spill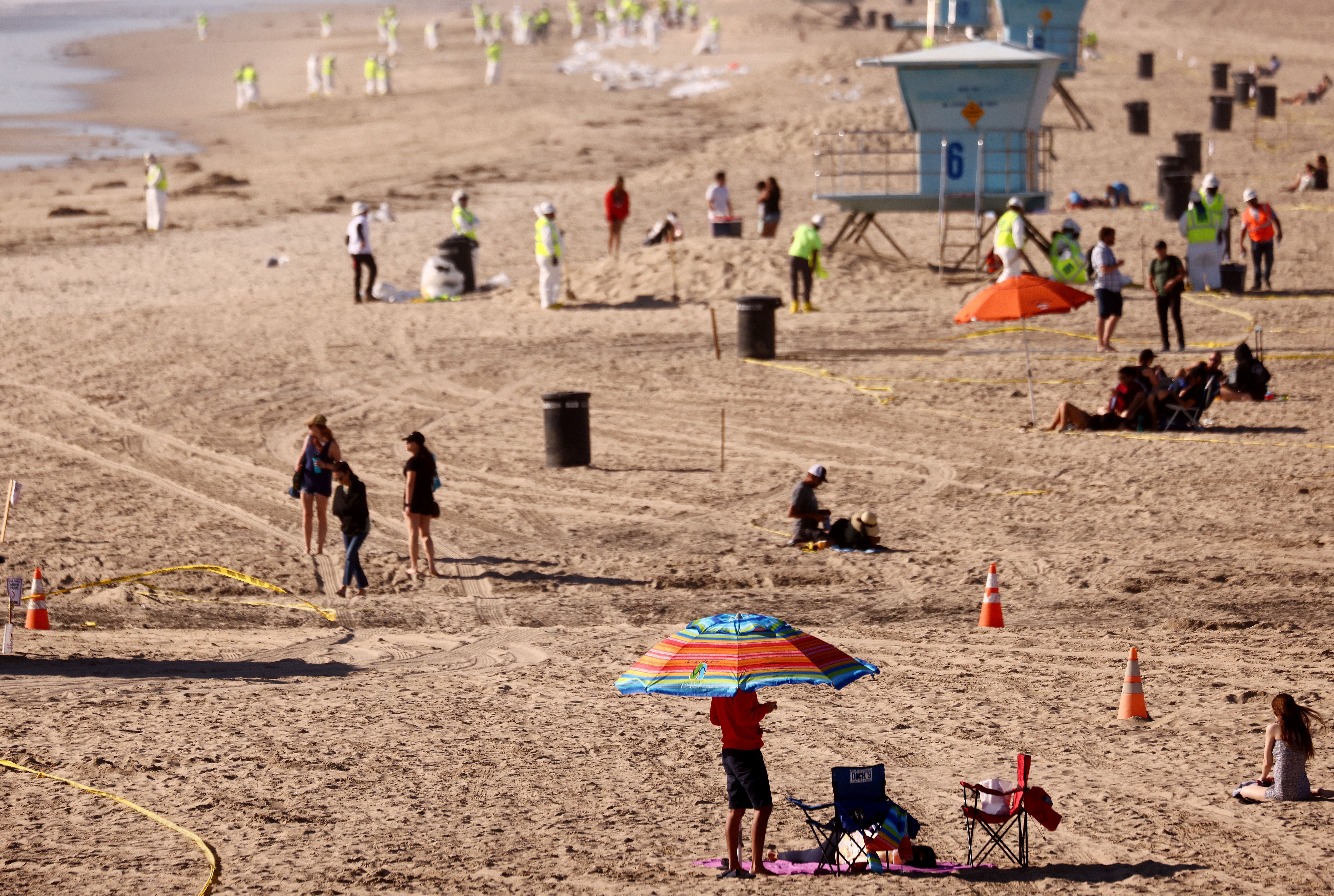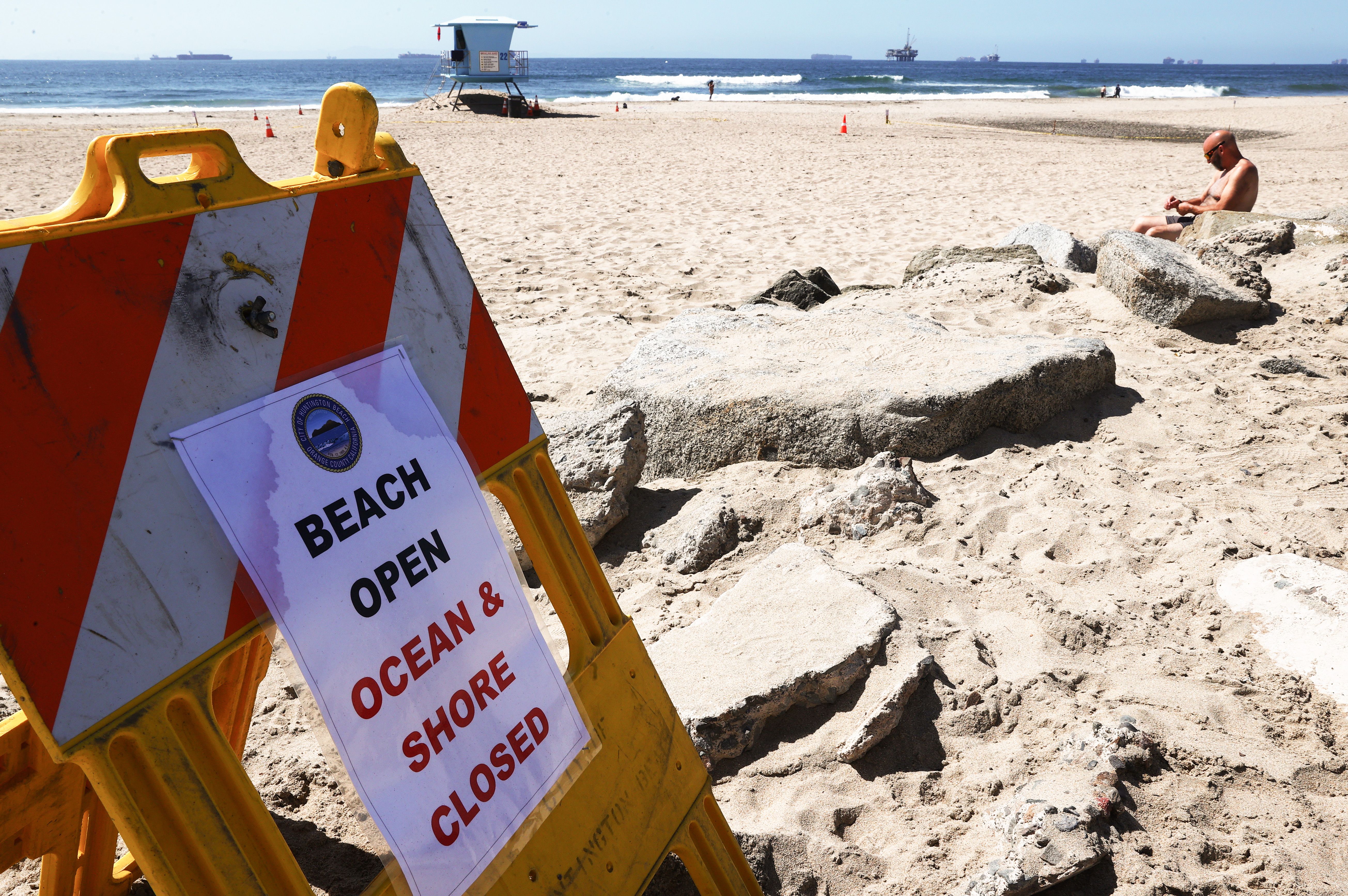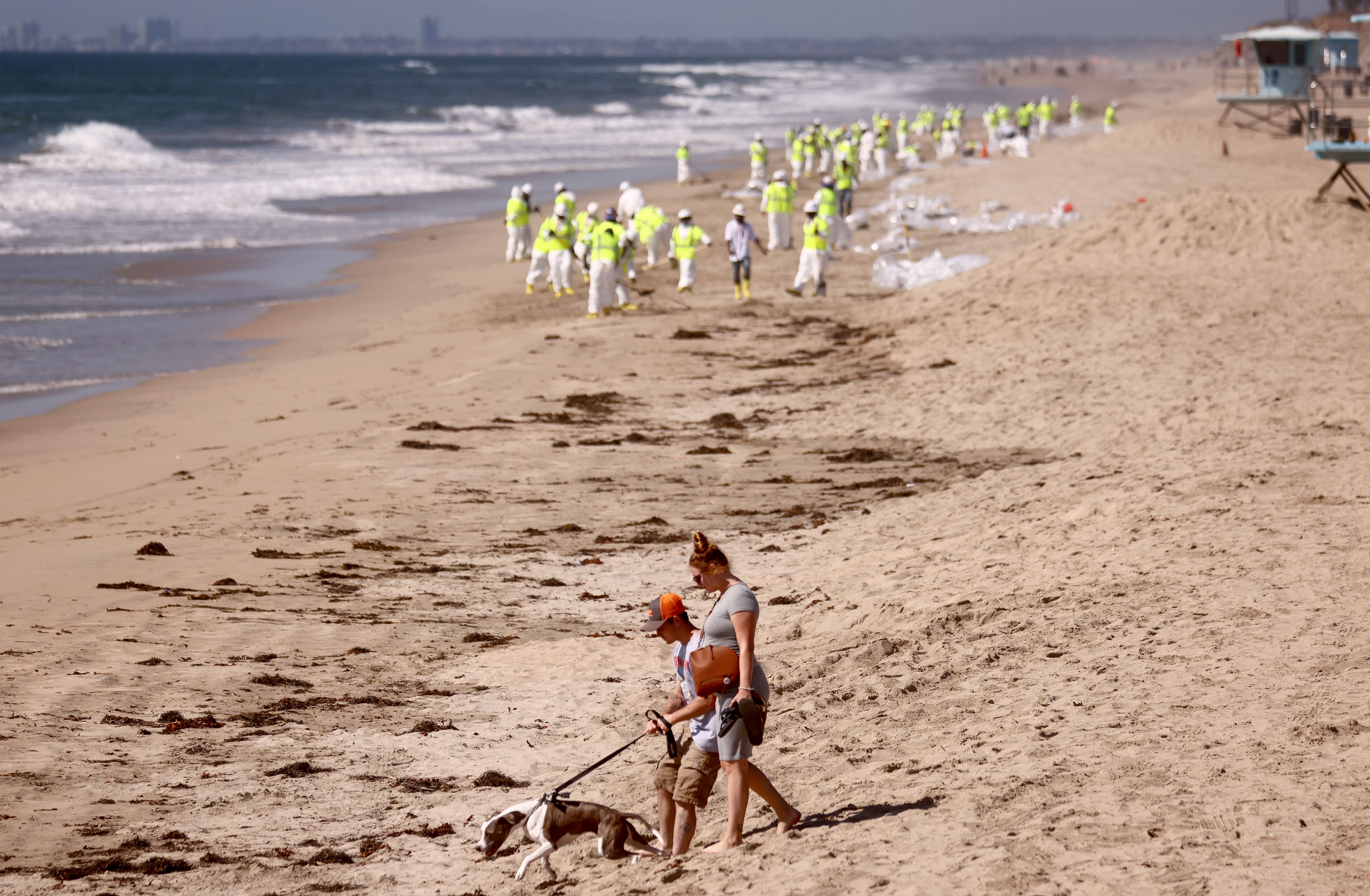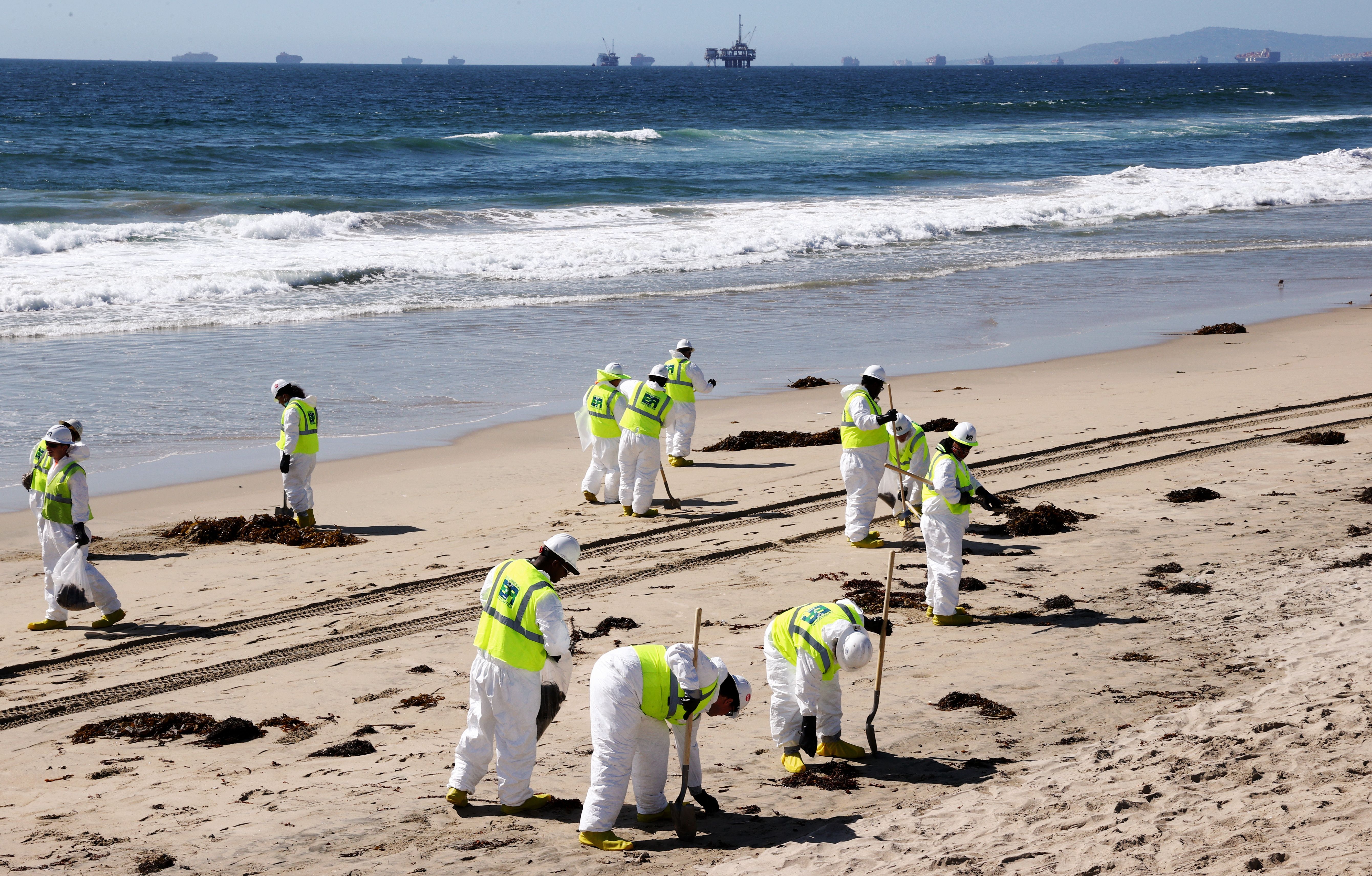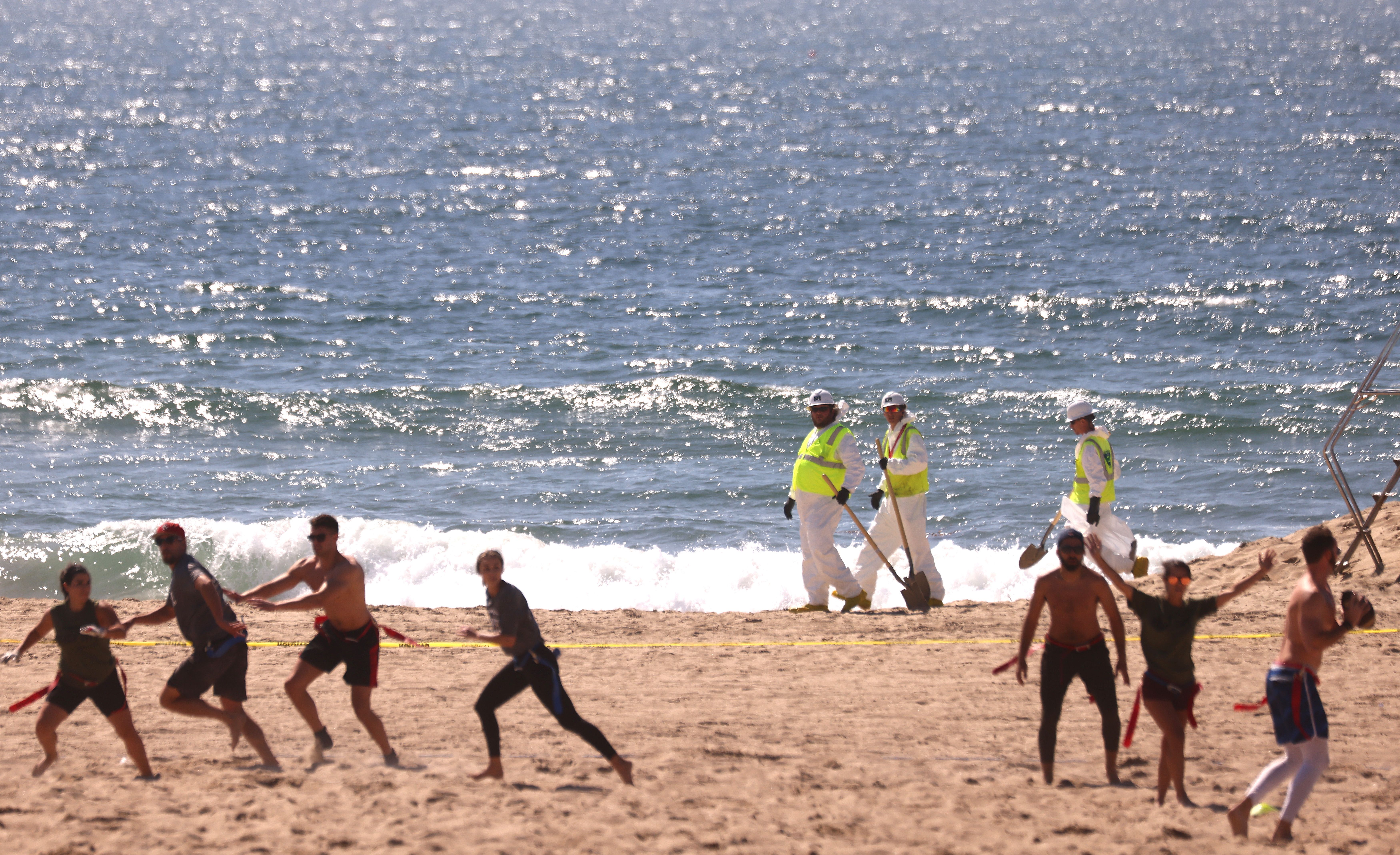 Editor's note: This article has been updated to include details of the reopening announcement.
Go deeper