Merck seeks FDA approval for antiviral COVID pill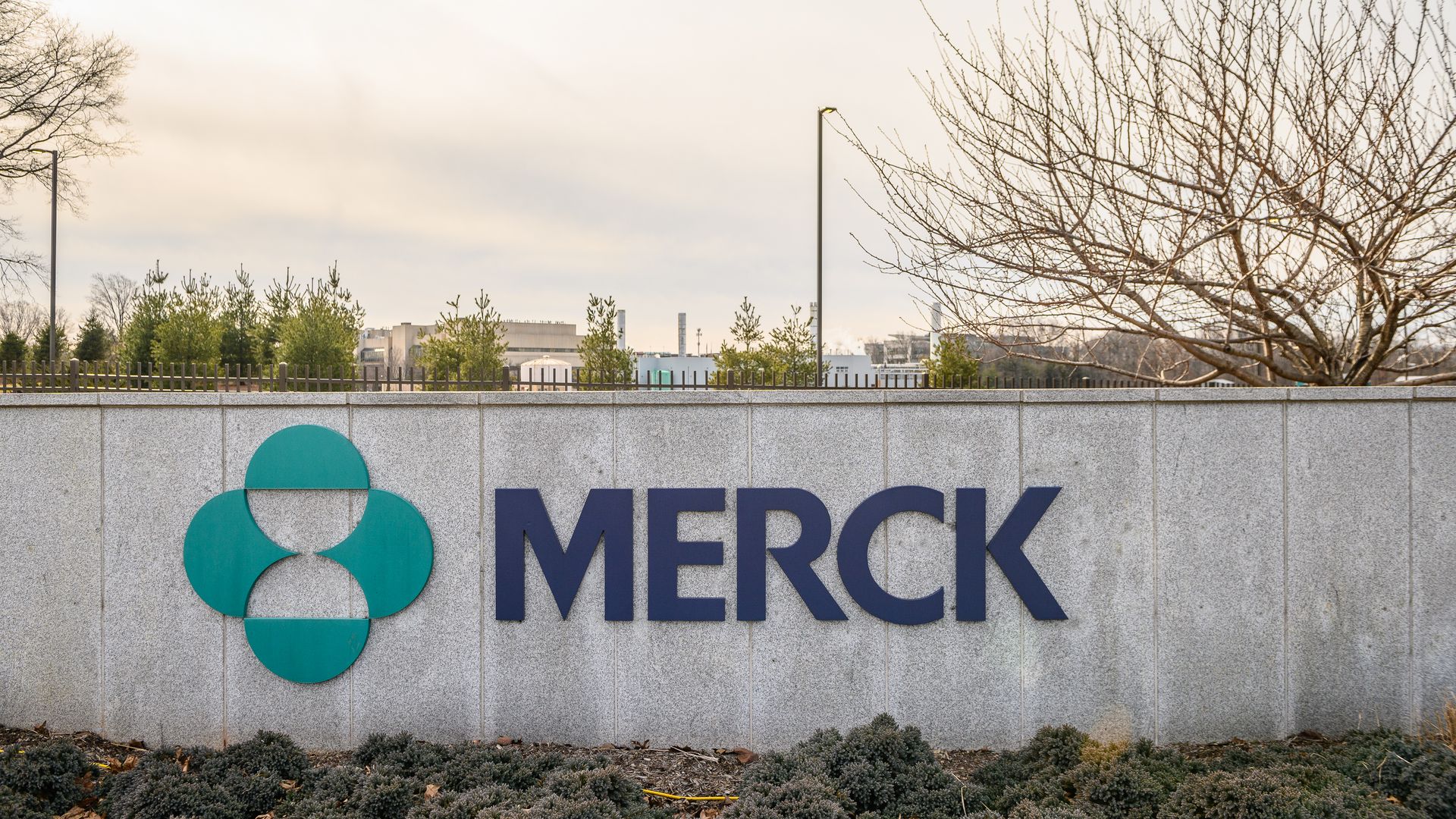 Merck said Monday it submitted an application to the Food and Drug Administration for an emergency use authorization for molnupiravir, its experimental antiviral COVID-19 treatment.
Why it matters: An oral antiviral drug designed to prevent or treat COVID-19 could be a key tool to combat the pandemic, and Merck's drug, which it developed with Ridgeback Biotherapeutics, could be the first one authorized in the United States.
What they're saying: "The extraordinary impact of this pandemic demands that we move with unprecedented urgency, and that is what our teams have done by submitting this application for molnupiravir to the FDA within 10 days of receiving the data," Robert Davis, CEO and president of Merck, said in a statement.
"We look forward to working with the FDA on its review of our application, and to working with other regulatory agencies as we do everything we can to bring molnupiravir to patients around the world as quickly as possible," Davis added.
The big picture: The emergency use authorization application comes after the company this month released the results of a clinical trial, in which the drug was shown to reduce the risk of hospitalization or death from COVID-19 by around 50%.
In June, the Biden administration agreed to buy about $1.2 billion worth of molnupiravir. The company said it expects to produce 10 million total doses of the drug by the end of 2021.
It is one of several antiviral medications currently under development or testing.
Go deeper