Facebook whistleblower to brief Facebook Oversight Board, U.K. parliament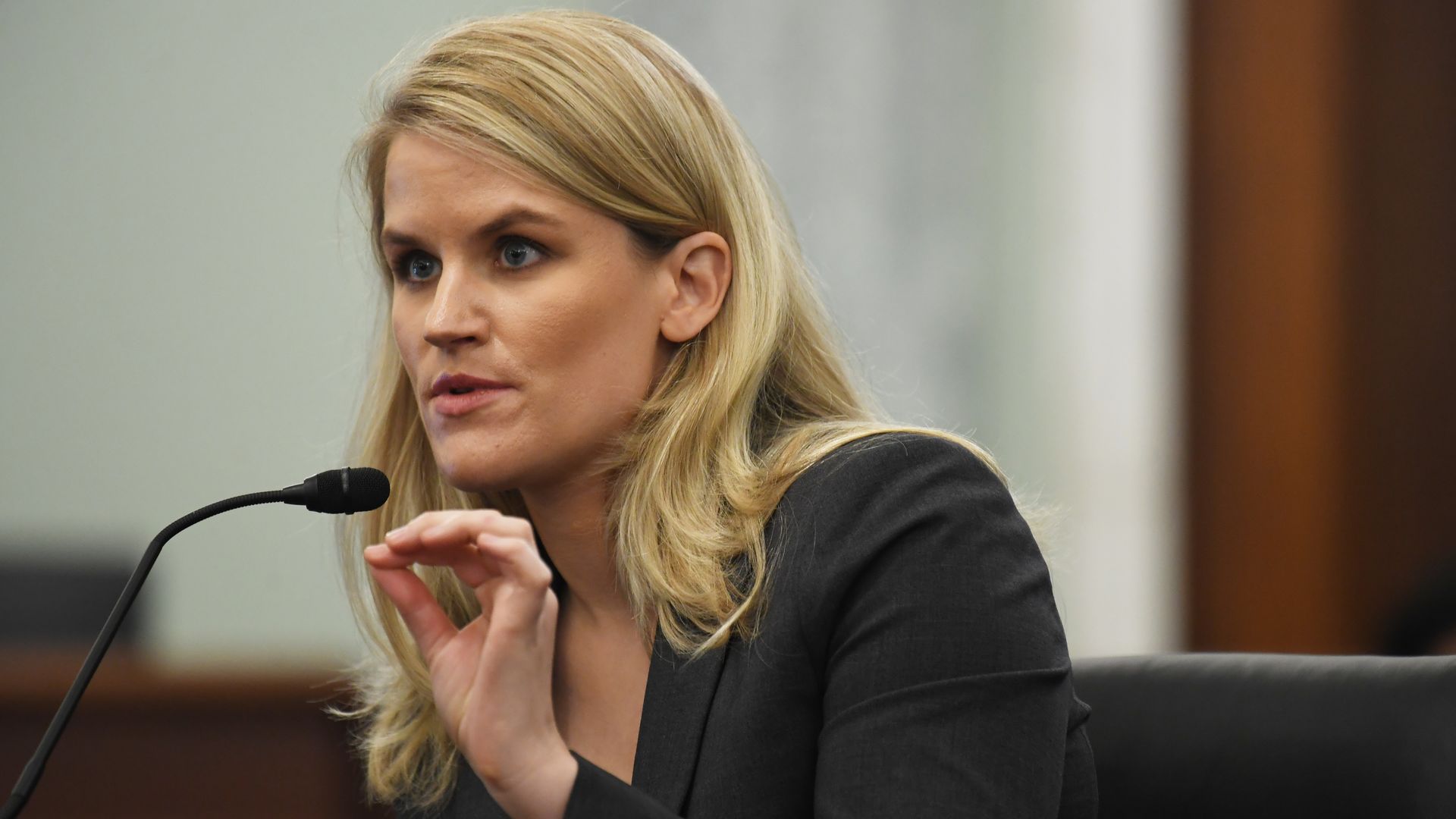 Facebook whistleblower Frances Haugen said Monday she will meet with the social media company's Oversight Board sometime in the coming weeks. The Oversight Board said in a statement it wants to "gather information that can help push for greater transparency and accountability."
Why it matters: Last week, Haugen urged lawmakers to regulate Facebook, saying it knows its algorithms can lead teens to pro-anorexia content and that it boosts extreme content more likely to elicit a reaction from users.
The big picture: Facebook established and funded the Oversight Board in 2020 to provide an independent review of its content moderation decisions.
Haugen tweeted confirming that she has accepted the invitation to brief the Oversight Board, adding "Facebook has lied to the board repeatedly, and I am looking forward to sharing the truth with them."
Of note: Haugen's busy schedule this month will include appearing before the U.K. parliament on Oct. 25 to give evidence to the joint committee considering the Online Safety Bill, legislation geared toward regulating social media companies.
"There needs to be greater transparency on the decisions companies like Facebook take when they trade off user safety for user engagement. We look forward to discussing these issues with Frances Haugen," Member of Parliament Damian Collins, chair of the committee, said in the press release.
Go Deeper: 4 takeaways from the Facebook whistleblower hearing
Go deeper