Biden calls on state lawmakers to defeat anti-LGBTQ bills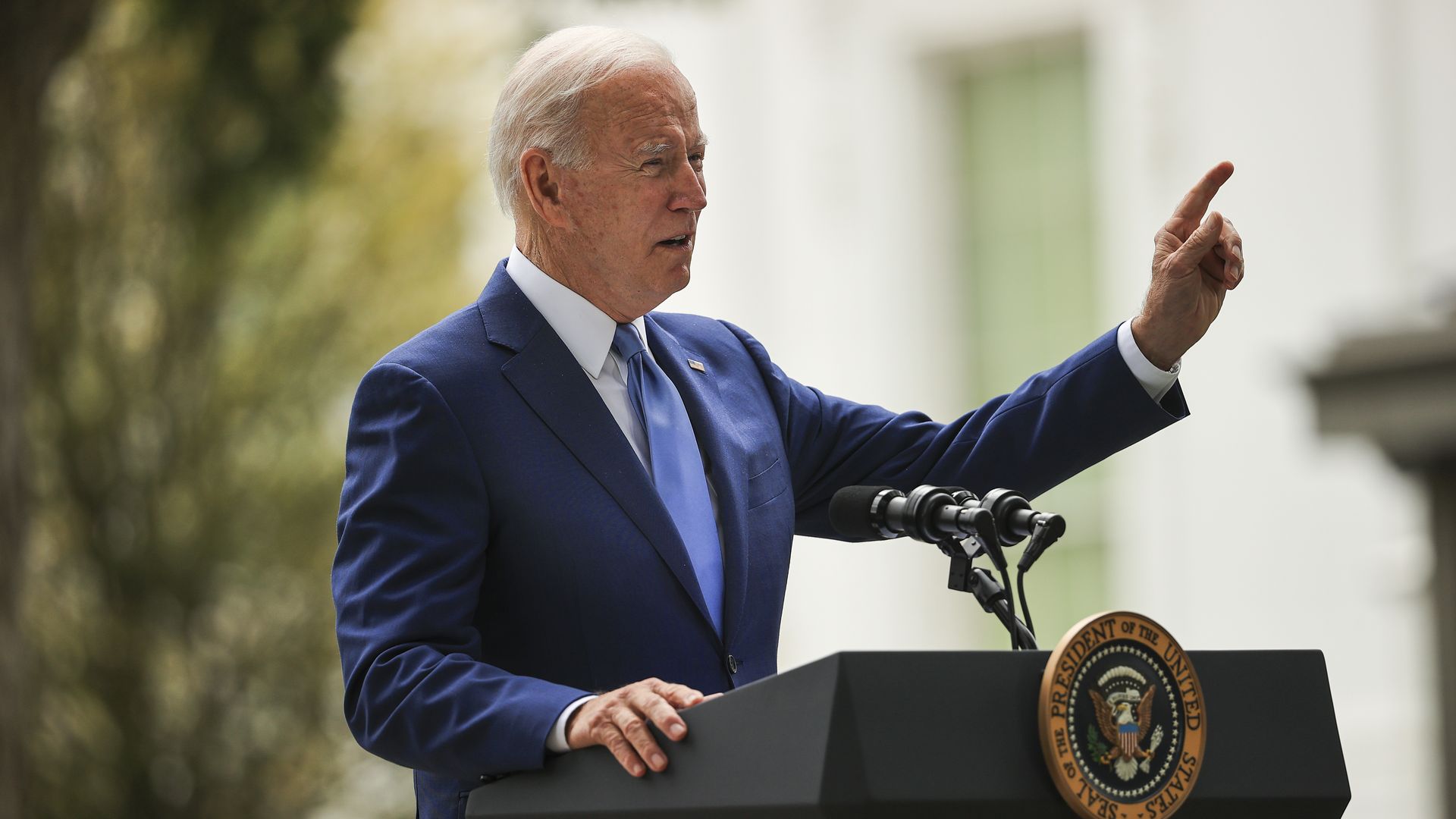 Marking National Coming Out Day, President Biden on Monday called on state lawmakers to defeat anti-LGBTQ bills and for Congress to pass the Equality Act.
Driving the news: In the first quarter of this year, Republicans in at least 25 states introduced more anti-trans bills than the total number introduced in all of 2020.
What he's saying: "Despite the extraordinary progress our nation has made, our work to ensure the full promise of equality is not yet done. Anti-LGBTQ+ bills still proliferate in state legislatures," Biden said in a statement.
"We must continue to stand together against these acts of hate, and stand up to protect the rights, opportunities, physical safety, and mental health of LGBTQ+ people everywhere," he added.
"From defeating discriminatory bills to passing the Equality Act, we have more work to do to ensure that every American can live free of fear, harassment, and discrimination because of who they are or whom they love."
The big picture: The Equality Act, which already passed the House, would expand federal protections for LGBTQ people by prohibiting discrimination based on gender identity and sexual orientation.
The bottom line: "Today and every day, I want every member of the LGBTQ+ community to know that you are loved and accepted just the way you are — regardless of whether or not you've come out," Biden said.
Go deeper: 2021 sees a record number of bills targeting trans youth
Go deeper