U.S., Russia lift targeted sanctions to allow for State's No. 3 to visit Moscow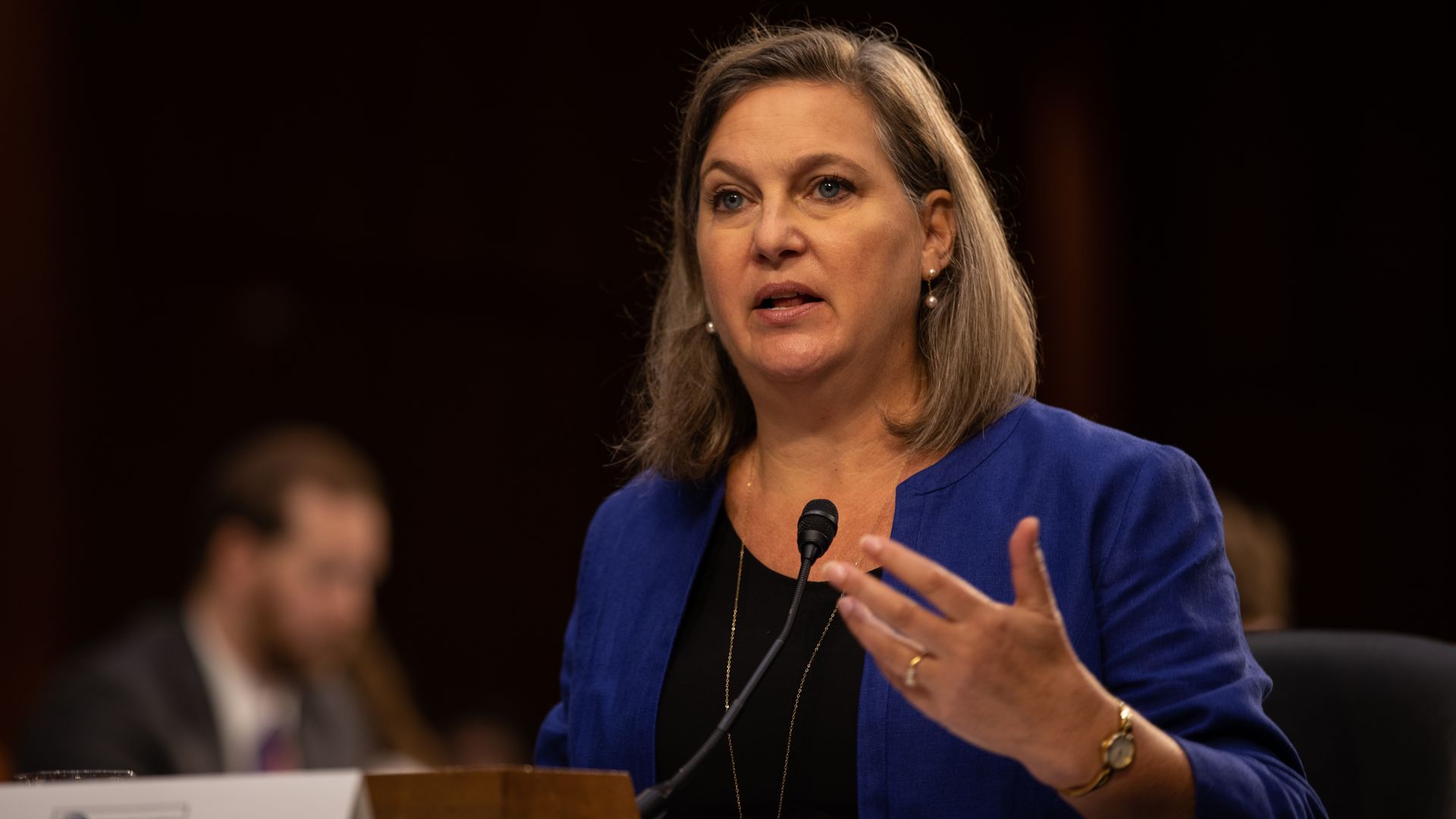 The U.S. and Russia have both agreed to lift targeted sanctions against each other in order to enable Under Secretary of State Victoria Nuland to travel to Moscow this week, Reuters reports.
Why it matters: The U.S. passed a spate of sanctions against Russia this year and relations between the two powers are strained. Nuland, the third-ranking State Department official, will meet with senior Russian officials this week to discuss bilateral, regional and global issues, per the State Department.
The big picture: Russia removed Nuland from a blacklist preventing her from entering the country, allowing the trip to move forward, per Reuters.
In exchange, the U.S. lifted a similar restriction against one unnamed Russian citizen, Reuters reports.
Go deeper