Updated Oct 10, 2021 -

World
Taliban: U.S. will give humanitarian aid but withhold recognition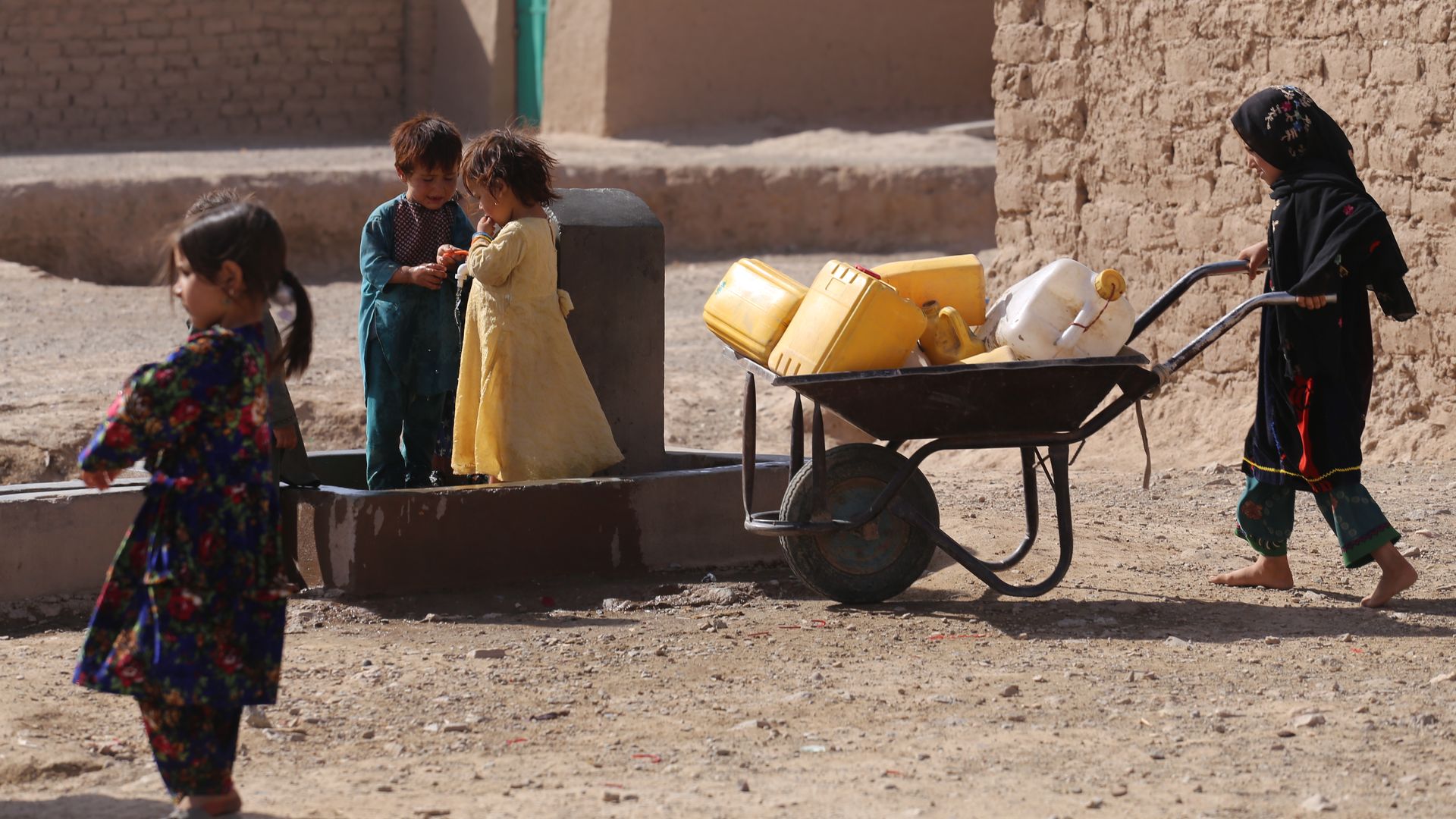 The U.S. will send humanitarian aid to Afghanistan even as the Biden administration continues to withhold formal recognition of the Taliban, the group's leaders announced on Sunday, AP reports.
Of note: State Department spokesperson Ned Price said in an emailed statement that the two sides discussed the U.S. providing "robust humanitarian assistance, directly to the Afghan people" during talks in Qatar that concluded Sunday.
The U.S. delegation stressed that the Taliban "will be judged on its actions, not only its words," Price added.
Why it matters: Since the takeover, the U.S. has faced a conundrum as to how to aid Afghan people, who are facing a humanitarian crisis, without inadvertently enriching the Taliban.
What they're saying: Price said the U.S. delegation focused during this weekend's Doha talks "on security and terrorism concerns and safe passage for U.S. citizens, other foreign nationals and our Afghan partners, as well as on human rights, including the meaningful participation of women and girls in all aspects of Afghan society."
For the record: The Taliban has been vocal throughout the weekend, including announcing on the first day of the talks that it would not be working with the U.S. to contain the extremist elements in the country.
In contrast, U.S. representatives have mostly remained quiet.
The State Department did not immediately respond to Axios' request for clarification on whether the U.S. officials had reached an agreement to send aid, or whether this was just discussed.
Go deeper: Taliban won't work with U.S. to rein in extremist groups
Editor's note: This article has been updated with comment from Price.
Go deeper