Navy nuclear engineer and wife charged for attempted espionage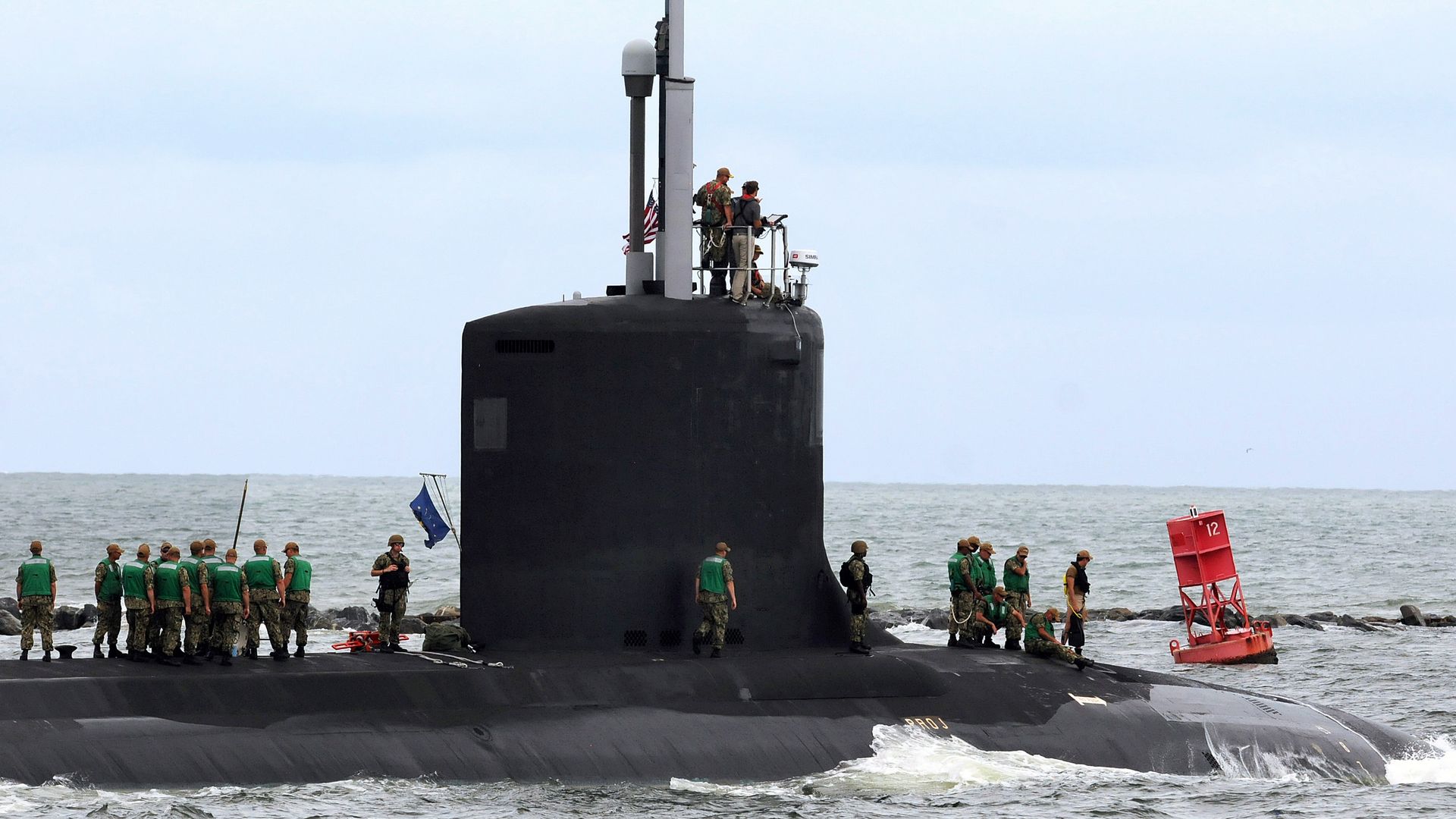 A Navy nuclear engineer and his spouse were arrested in West Virginia on Saturday after making several attempts to pass along secrets about U.S. nuclear submarines to a foreign country, the Department of Justice announced on Sunday.
Why it matters: Although their plans failed, Jonathan and Diana Toebbe violated the Atomic Energy Act by attempting to pass along restricted data to another country, per the criminal complaint.
The big picture: "The complaint charges a plot to transmit information relating to the design of our nuclear submarines to a foreign nation," Attorney General Merrick Garland said in the press release.
Though his job, Jonathan Toebbe had a high-level security clearance that gave him access to detailed information concerning the U.S. nuclear submarines' design and performance characteristics, per the press release.
In April 2020, Toebbe sent a package to an unnamed country with a sample of the restricted data and instructions for how to establish contact.
Toebbe then began a correspondence with someone he believed to be a representative of the foreign country, but in fact was an undercover FBI agent.
Between June 2021 and Oct. 9, Toebbe orchestrated several so-called "dead drops" of the restricted data about submarine nuclear reactors in exchange for tens of thousands of dollars worth of cryptocurrency.
His wife, Diana, accompanied him on these dead drops and acted as a lookout, per the criminal complaint.
What to watch: Both Toebbes are set to make their first court appearances this Tuesday.
Go deeper