Fauci: Trick or treating safe for kids this year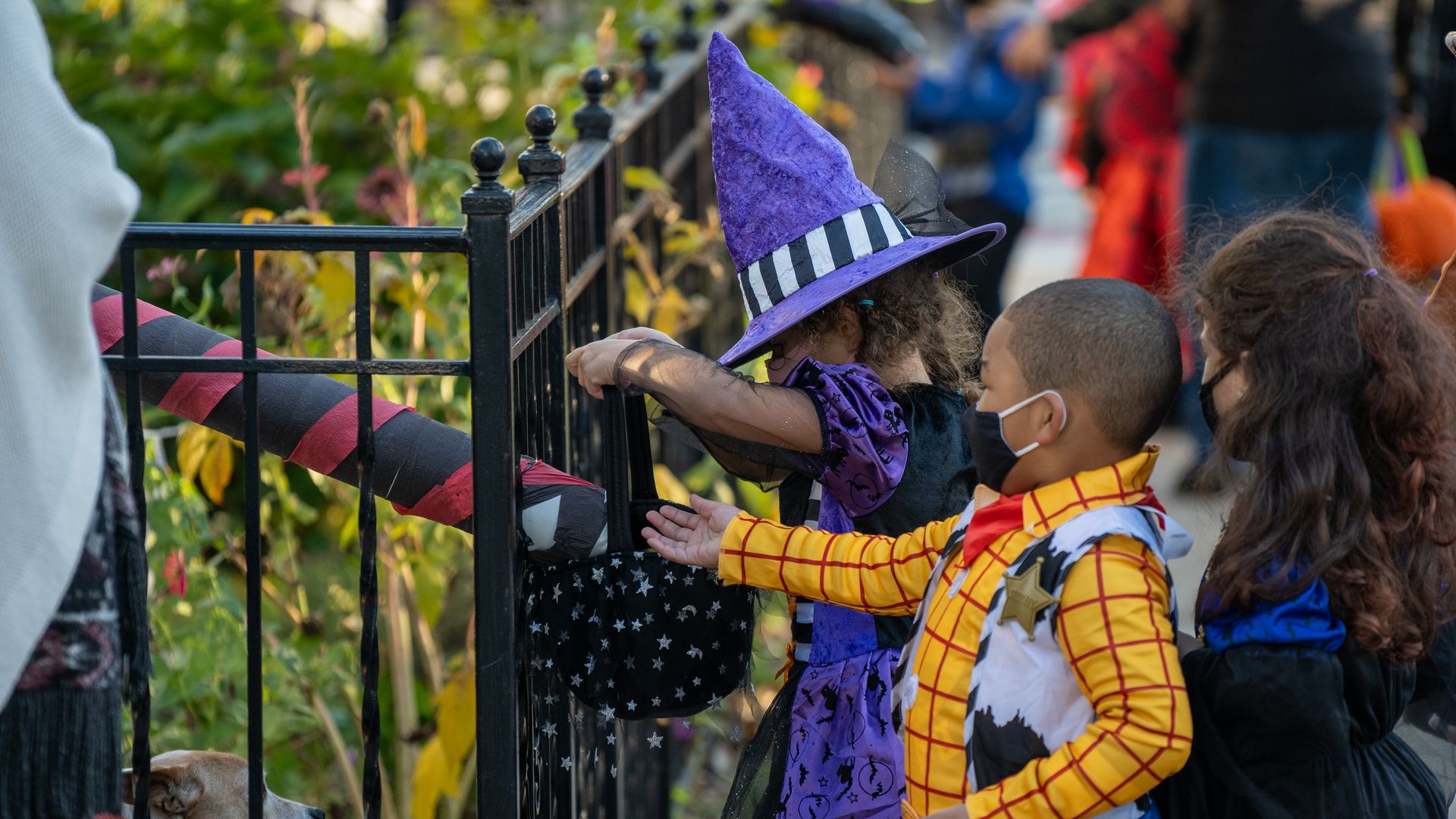 Parents and kids can trick or treat outdoors safely this Halloween, especially if they are vaccinated, NIAID director Anthony Fauci told CNN's "State of the Union" on Sunday.
Why it matters: During the program, Fauci noted that COVID-19 cases, hospitalizations and deaths in the U.S. are declining, calling it "good news."
But Fauci warned against "prematurely declaring victory" as numbers can always rise again, and said plenty of people still need to get inoculated.
What he's saying: "This is a time that children love, it's a very important part of the year for children," and it's primarily outdoors, which is what makes it safe, "particularly if you're vaccinated."
For the unvaccinated, Fauci said the upcoming holiday is "a good time to reflect on why it's important to get vaccinated."
Go deeper